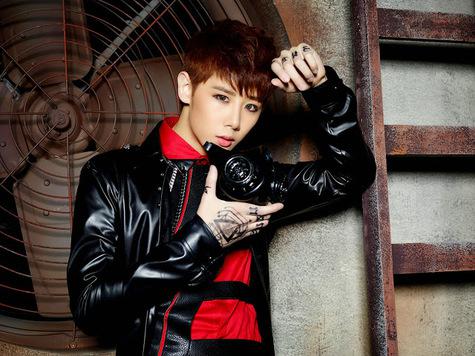 On March 3, 2020, LU4US (formerly LU:KUS, L.A.U) rapper Haewon announced he will leave the group and idol life.
In a video posted on YouTube, Haewon describes his decision and opening a new chapter in his life.
"I have learned a lot about life that has changed me. I am already 30 years old now. I used to think my twenties would be eternal. I want to open a new chapter of my life now. Even though what I have chosen is a pity, but I will not regret," Haewon said.
Haewon also wrote in the video description, "Hello, I'm HaeWon from LUKUS. You're a real layman now. Yeah, I don't know anybody. But I've been an idol for 11 years. 11 years ago, when I was 19 years old, the "Three Musketeers" (I'm sure you've all heard the song at least once.) I made my debut with a group called X-5 and made another debut as X-5. And now the LUKUS. a total of three times. Of course, there's always been a problem. It's already been 11 years since I've lived here and there. I am already 30 years old. Life begins at 30, but now I'm going to be more responsible. I dedicate this video to everyone I've been grateful for. Thank you for watching my video until the end and leaving your comments. I'm always grateful to my subscribers."
It's unclear what the future will bring Haewon, but we wish him the best.
Photo cr. MissKpop

—-Olivia Murray
Related Articles