Disney Shanghai Resort is set to open June 16, 2016. Despite the many issues that have plagued park development and potential opening– a non-Disney theme park using Disney characters, budget issues, using land occupied by thousands of villagers, and vandals defacing several attractions– global diehard Disney fans are eagerly awaiting the new park's grand opening.
The estimated 5.5 billion-dollar theme park features two resorts, a town area, the main theme park, and several Disney-themed shops, restaurants, and events that also have a unique Chinese flair. For those attending the park opening (or even those who are visiting the new Disney park by living vicariously through others), here are some attractions to look forward to during your visit!
Alice in Wonderland Maze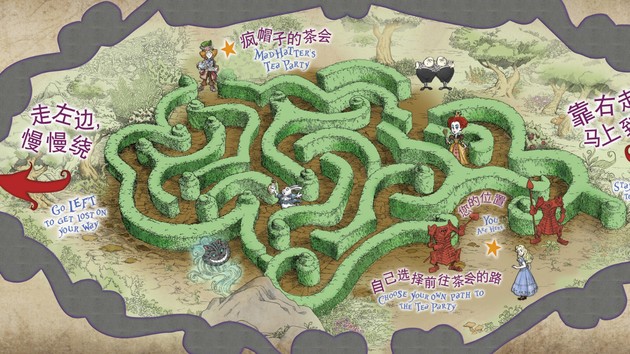 Located in Fantasyland, the Alice in Wonderland Maze promises fun and "hidden delights at every turn!"
The maze features three entry points that will take guests of all ages through a different adventure. The artfully crafted tunnels feature whimsical flowers, Wonderland characters, and enchanting secrets. Disney shares that the attraction features the Cheshire Cat floating about to offer advice and riddles to passersby, while The Red Queen's Garden sports funhouse mirrors and a tower with a view of the Mad Hatter's tea party. Just make sure to not lose your head while navigating the maze!
"Once Upon a Time" Adventure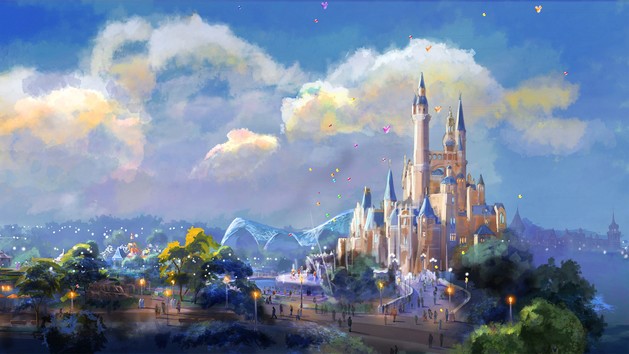 Embark on a journey through Snow White and the Seven Dwarfs at the Storybook Castle located inside Fantasyland. Guests become part of the tale when they step inside the magic mirror.
Guests have an opportunity to talk to the animals living inside Snow White's world. Experience what life is like at the dwarfs' cottage, and take part in the battle against the Evil Queen. Guests get to determine their path to "happily ever after" in a new experience Disney dubs "unforgettable."
Once you complete the journey, stick around and explore Storybook Castle. Fantasyland's main attraction features daily performances, interactive kiosks, fine dining, and a boutique where children can get an enchanted makeover.
TRON Lightcycle Power Run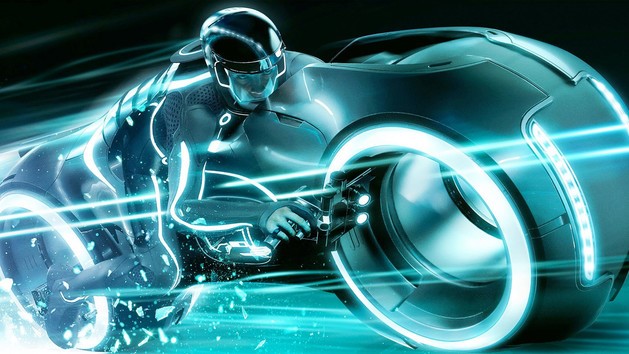 Designed for tween, teens, and adults, the Lightcycle Power Run in Tomorrowland takes one of the memorable scenes from the TRON franchise and brings it to life for guests to enjoy.
Guests become members of Team Blue when they hop on the Lightcycles to compete against Grids and Programs. This fast-paced rollercoaster is one of Shanghai Disney's fastest coasters and features intense lights, music, and sound-effects for an immersive experience unlike any other.
Due to the intensity of the lights, large drops, and speed, the TRON attraction is not recommended for those with major health conditions including heart conditions, vertigo, seizure disorders, neck and back issues, and other neurological disorders. This attraction is not recommended for young children.
Pirates of the Caribbean: Battle for the Sunken Treasure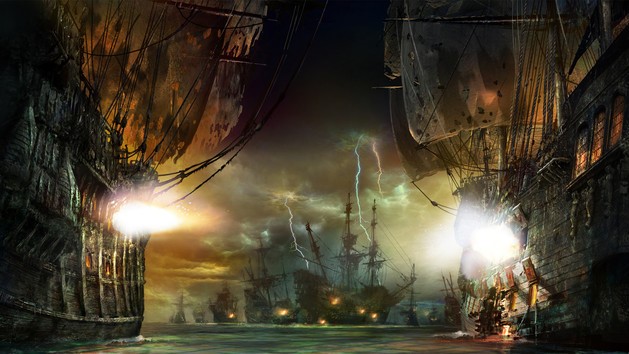 Over at Adventure Cove, a perennial favorite at many Disney parks, the Pirates of the Caribbean, makes an appearance at Disney Shanghai. Like other Disney parks, this boat ride takes guests through a pirate-themed land with cannons and motley crews singing away.
For this escapade, join Captain Jack Sparrow as you search for Davy Jones' treasure. As you explore the ride, set your sights on mermaids and even a kraken as you explore the watery depths.
This rendition of the well-love Pirates ride has fun and adventure at every turn as well as some new treasures to behold! Hold onto your eyepatches: It's going to be a bumpy ride.
Marvel Universe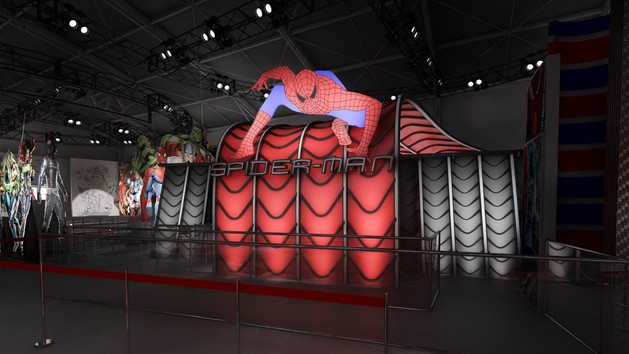 The Gardens of Imagination brings guests the Marvel Experience, a multimedia attraction that allows guests to experience current and upcoming Marvel comics and films.
The Marvel Now exhibit allows guests to view film props, weapons, and costumes. See Tony Stark's armor while trying on one of his suits.
Over at the Marvel Comic Academy, guests can learn how to draw their favorite Marvel characters; all-the-while, characters like Spiderman, Ironman, and Captain America walk around to greet guests of all ages. Keep your eyes on the Marvel Cinematic Universe as well. Clips and previews from current and upcoming Marvel films will show to whet people's appetite for the popular franchise.
Voyage to the Crystal Grotto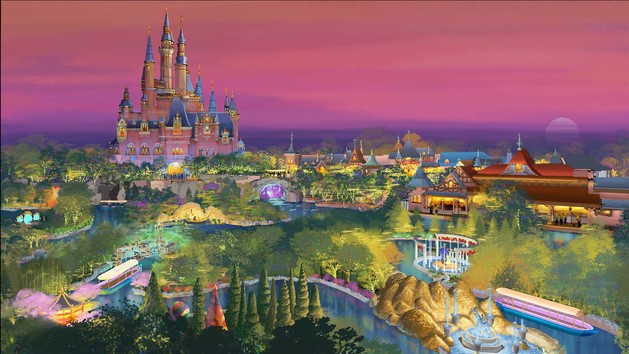 In Fantasyland, take a leisurely boot ride and celebrate some of Disney's most-loved films and characters.
The sculpture gardens feature characters from The Little Mermaid, Tangled, Beauty and the Beast, Aladdin, and Mulan. As guests ride through the gardens, music from each film serve as a reminder of the magic Disney once had before they decided to stray away from their animated films and imagery sprinkled with imagination and pixie dust. As you explore the caves, animation, color, and sound surround the boats to make the ride a truly immersive experience that may make Disney-lovers nostalgic for the beauty Disney once held before corporate greed took over.
Roaring Rapids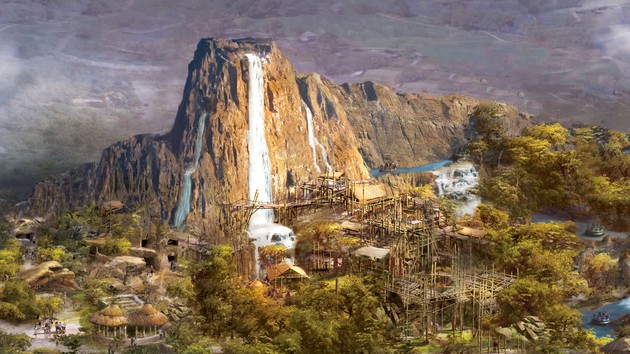 While not expected to be open by June 16, Adventure Isle's Roaring Rapids looks to be Shanghai's "mountain ride" much in the spirit of Disney World's Everest Expedition in Animal Kingdom.
The ride focuses on searching for Q'araq, a crocodile-type creature that lives in Roaring Mountain. Riders are scientists on a quest to find the terrifying beast while riding the rapids. Prepare to get wet during this fun adventure!
What rides and experiences are you looking the most forward to when Shanghai Disney Resort opens? Let us know!
Photo Credit: Disney.com.
—-Joelle Halon
Related Articles