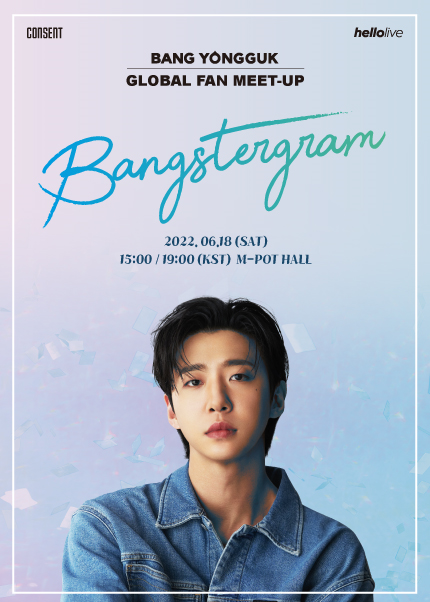 On June 18, 2022, former B.A.P leader and current rapper and producer Bang Yongguk will be holding a global fan meeting at 1am CST and 5am CST (15:00 and 19:00 KST).
The event titled Bang Yongguk Global Fan Meet-Up: Bangstergram, which is hosted by Hello Live, is a ticket-only event. We at Kcrush will be giving away two tickets to two lucky fans for this event!
To enter, we're asking for donations to be made to NAMI (National Alliance on Mental Illness) via K-Pop Social Night's fundraiser on the NAMI webpage. Even a donation as small as a $1 gets you entered into the contest. After making a donation, take a screenshot of your donation (do not provide any personal information!) and message us on Facebook to let us know. That's it! We'll notify winners on Friday June 17 by 3pm CST.
Each ticket will be purchased under the name and email of the giveaway winner, and we will send you the login information. The winning tickets will not include the video call.
Good luck to all who enter!
#BangYongGuk #giveaway #contest #BangYongGukFanMeeting #BAP #BAPBABYS #kpop #kindie #ksoul #BangYongGukCONCENT #Junefanmeeting #meetandgreetBangYongGuk #livestreamfanmeeting #BangYongGuklivestream #BangYongGukJuneevents
Related Articles