Holiday season 2015 is upon us, and that means it's time to think about gifts for those who celebrate. If you need a little help looking for gifts for the Japanese culture and pop culture enthusiast, here are some of Kcrush's suggestions to get you started!
Hatsune Miku: Project Mirai DX for the Nintendo 3DS
For fans of the famous vocaloid, Project Mirai DX is a fun edition to the Nintendo 3DS lineup. The game is set to Hatsune Miku's music as players tap their way through in order to match the beats and rhythm. Players can play as different characters and decorate their rooms and outfits. Users can also make their own videos. From beginner to novice, this game is fun for everyone! $29.99, Amazon
Tokyo Adorned by Thomas C. Card & Simon Doonan
Japanese street fashion has always been nothing more than mesmerizing. Card looks at different street fashions through his camera lens to given viewers an inside look at the vibrant Japanese fashion scene. Even though photos are somewhat repetitive, it's a nice coffee table book that will be an interesting conversation starter. $12, Amazon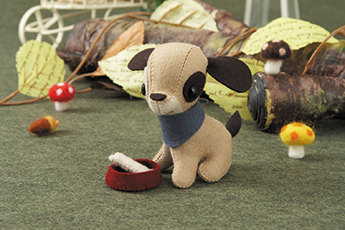 Sunfelt Doll Kits
For the crafty Otaku, Sunfelt kits come in a variety of simple-to-make, super-cute animals and dolls to keep her busy. From macaroon coin purses to Disney dolls, there are many kits to choose from at an affordable price. Even for children, these are perfect gifts! $9.99, Etsy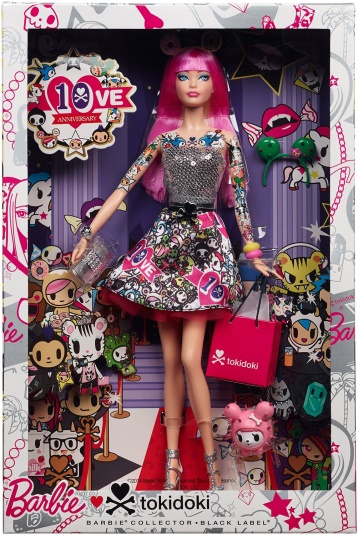 Tokidoki 10th Anniversary Barbie Doll
Tokidoki is a Japanese-inspired lifestyle brand filled with cute characters, pop art, and images of Japanese geisha, samurai, and sumo wrestlers. This brand has collaborated with Skull Candy, Hello Kitty, and Fujitsu among others during its ten-year run. The anniversary Barbie is covered in many of Tokidoki's well-known images which will fascinate any lover of this iconic brand. The doll comes in pink or purple. $45, Amazon; $75, Mattel
Japanese Snack Sample Pack
Most people like snacks, so why not stock up? For under $25, Amazon has a decent selection of different Japanese snack packs ranging from the sweet to the savory to appease any taste. From Pocky to macha green tea Kit Kats to squid chips, you can definitely impress with a variety of treats.
Cosplay House Gift Certificate
Do you have a friend who likes to cosplay? Than a gift certificate for Cosplay House may do the trick! A gift certificate in any amount can be sent to a cosplaying friend or family member so they can purchase outfits, wigs, shoes, or accessories to help make their costumes complete.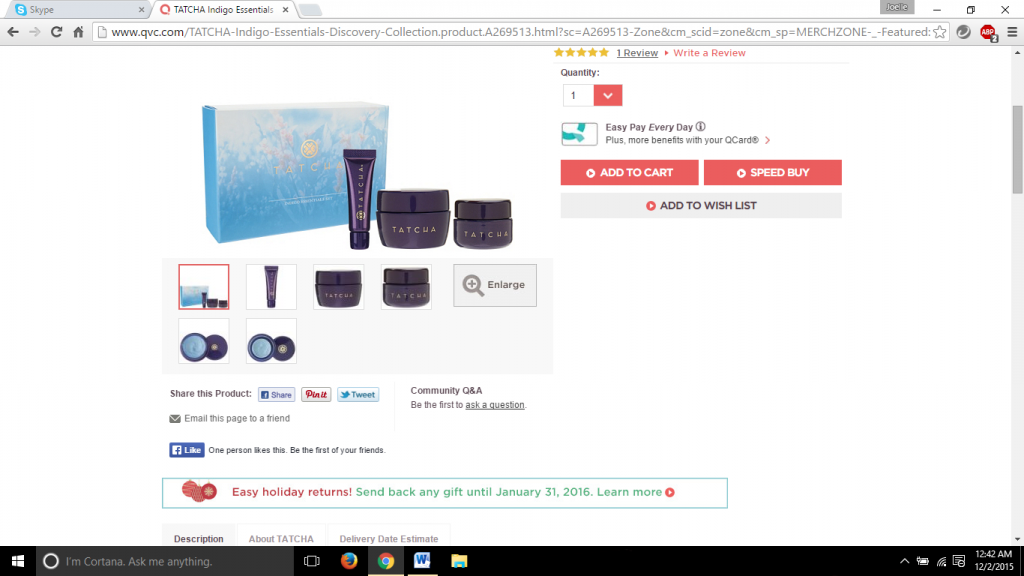 Tatcha Indigo Essentials Discovery Kit
For the beauty-minded, give Tatcha's Indigo Essentials a go. The discovery kit comes with a hand cream, body butter, and a hydrating face cream formulated indigo extract and anti-aging agents. The blue cream absorbs into skin beautifully and shows positive results within a few weeks. It's the perfect addition to a beauty regime or to get someone started on higher quality products. $39, QVC.com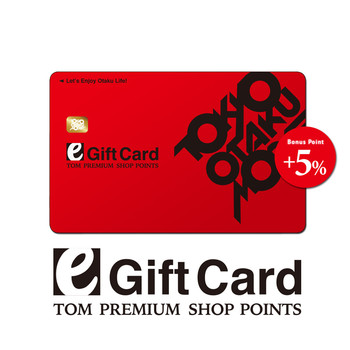 Tokyo Otaku Mode e-Giftcard
Tokyo Otaku Mode has so many gift options it's difficult to choose what to gift someone! Adorable plushies; anime, manga, cosplay, and gaming items can be found here. Instead of choosing one item, gift a certificate so the receiver can choose whatever he or she wants (hopefully it's a llama plushie!).
With the holiday season upon us, what are some gifts you're hoping for this year? Let us know!
—-Joelle Halon
Related Articles