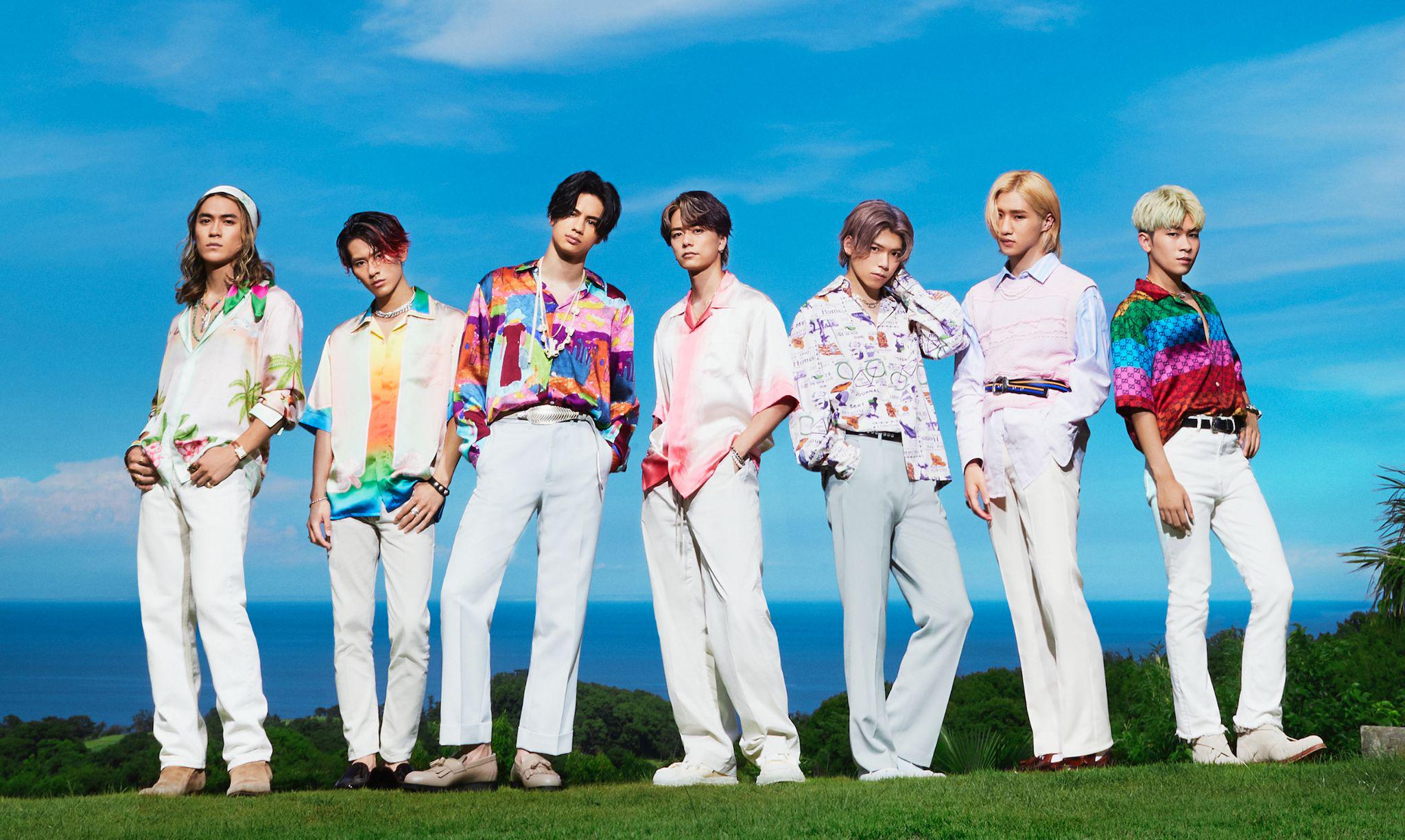 Ever since their formation in April 2018, Japanese dance and vocal group BALLISTIK BOYZ from EXILE TRIBE have had their sights set on global activity.
The group is made up of seven extremely talented members who perform physically demanding acrobatic dance routines while singing into handheld mics. Several of the members are bilingual, and they have appeared on stages outside of Japan and around Southeast Asia, thanks to their performance skills that could rival any top-tier global artist.
Their fourth single 'SUM BABY' (pronounced "Summer Baby") will be released on Wednesday, August 4. As a sneak peek, one of the songs included on that release, 'HANDS UP', is now available digitally, along with an accompanying "art track" video.
Download and streaming links:
https://ballistikboyz.lnk.to/HU_DLSTR
Art track video:

'HANDS UP' was first unveiled during the group's headline tour this year. In these uncertain times, the song's powerful and positive lyrics and music encourage listeners to make the most of the present and overcome any obstacles ahead. It's a memorable track with a fighting spirit that has its eyes on the prize.
The single released on August 4 will feature four new songs, including both 'HANDS UP' and 'SUM BABY', a catchy summer anthem that is perfect for the summer heat – especially that of summer 2021, when we could use that boost the most. Each of the songs will be made available in advance as a digital release – see the schedule below for more details.
A DVD will also be released, which includes the 'SUM BABY' music video as well as live footage from their 2021 headline tour, titled BALLISTIK BOYZ PROLOGUE LIVE TOUR 2021 "PASS THE MIC" ~WAY TO THE GLORY~, along with documentary footage of the members as they make their way to the concert venue. The DVD will also include an interview in which the members share their feelings about the headline concert tour that had been planned to take place across the whole year of 2020, but was sadly cancelled soon after it began in February 2020 due to the covid-19 pandemic.
During the same period, a special campaign will allow fans who purchase products from the campaign site to enter a lottery for a chance to join an online meet and greet with the members of BALLISTIK BOYZ. Purchases and entries can be made from outside of Japan, so check out the campaign site for your chance to win!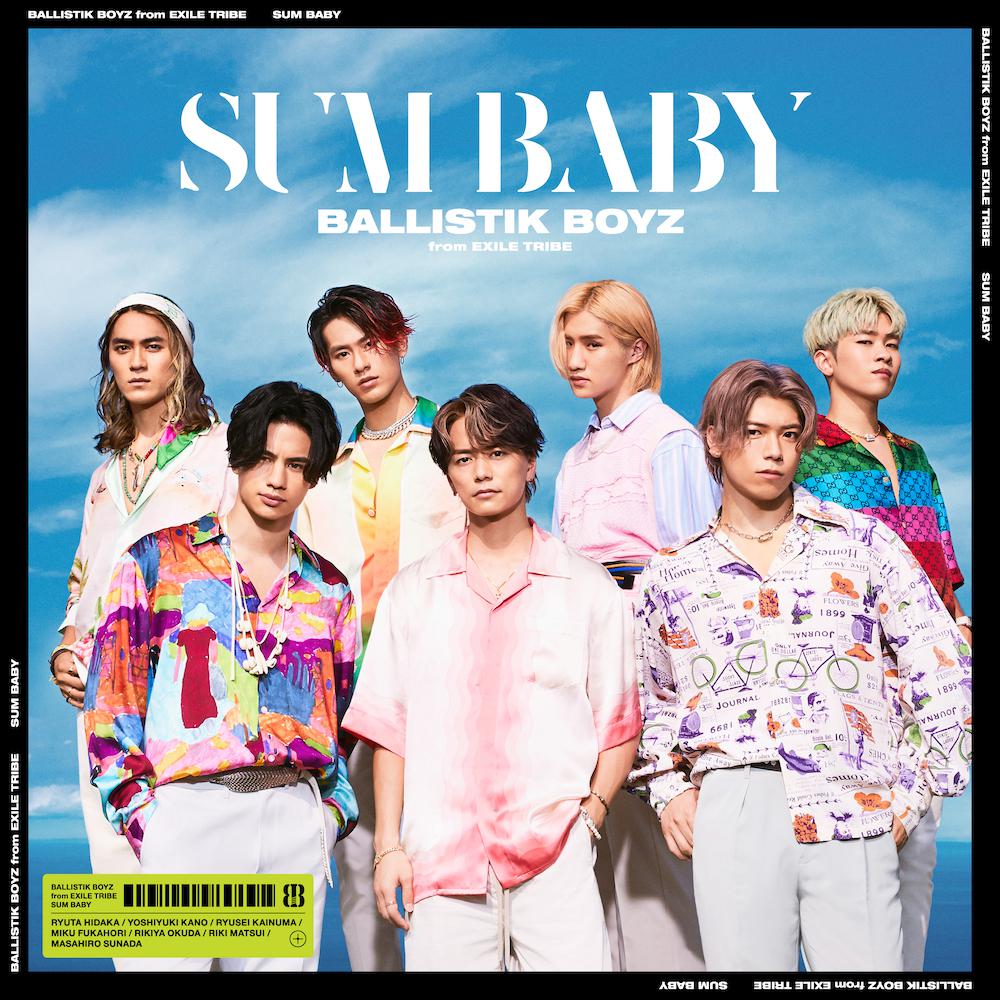 'SUM BABY' campaign site:
https://page.buyee.jp/ballistik_boyz/
'HANDS UP' download and streaming links:
https://ballistikboyz.lnk.to/HU_DLSTR
'HANDS UP' art track video:
Advance digital release schedule
Monday, June 28: 'HANDS UP'
Sunday, July 11: 'Blow Off Steam'
Sunday, July 18: 'Chasin''
Monday, August 2: 'SUM BABY'
BALLISTIK BOYZ profile
BALLISTIK BOYZ's self-titled debut album was released on May 22, 2019, and took the No.1 spot on the Billboard Japan Top Album Sales chart, the Billboard Japan Hot Albums chart and Spotify's Viral chart, sweeping the rankings for both CD sales and digital streaming.
Three of the group's seven uniquely individual members – Miku Fukahori, Rikiya Okuda and Masahiro Sunada – spent three years living in New York so that they could become highly bilingual English speakers. As finalists in the VOCAL BATTLE AUDITION 5 (VBA5) competition held by music collective EXILE, Ryuta Hidaka and Yoshiyuki Kanou are natural talents who sing with a deep sense of groove. Riki Matsui, a finalist in the VBA5 rap category, is fluent in Chinese, who was initially self-taught. Also a finalist in the VBA5 rap category, Ryusei Kainuma has a Brazilian mother and is a native Portuguese speaker with multicultural roots.
With their refreshingly authentic music and strong live performances, BALLISTIK BOYZ are a talented group with an ever-growing international audience. Exploding out of Japan with a global-standard level of quality, this Japanese group is finding new fans around the world.
BALLISTIK BOYZ official accounts
■ Official website: https://m.tribe-m.jp/Artist/index/195
■ YouTube: https://www.youtube.com/channel/UCOB1X12CH6XJpgzOXZ2jqMw
■ Facebook: https://www.facebook.com/ballistik.boyz.official
■ Twitter: https://twitter.com/ballistik_fext
■ Instagram: https://www.instagram.com/ballistik_fext
■ TikTok: https://www.tiktok.com/@ballistikboyz.official
Related Articles