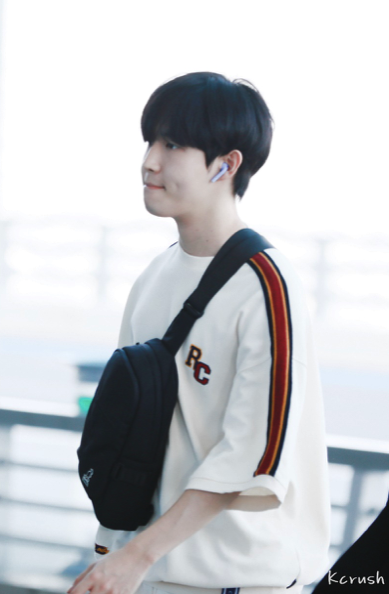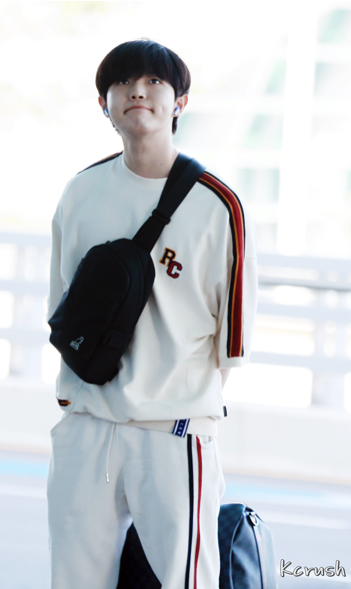 (Photo credit goes to our friend and photographer: Ye Ryu)
On September 16, we caught up with Kim Jae-hwan while he was leaving Korea's Incheon International Airport for Sapporo, Japan to take part in KMF (Korean Music Festival) 2019, which will be held on September 22 and 23 in Japan's capital city of Tokyo. The organizer for 12th KMF 2019, announced that this year's concept will be 'LOVE KMF!'.
For 12 long years, this festival has been extremely successful and well-received by K-Pop lovers in Japan. Each September, various K-Pop festivals are held in Sapporo and Tokyo to introduce Korean Pop's fans the hottest, emerging acts.
Kim Jae-hwan (born May 27, 1996) is a South Korean singer, who finished fourth in Season 2 of Produce 101. He's a former member and main vocalist of the Korean boy group Wanna One. The Wanna One members officially made their debut on August 7, 2017, while signed under Swing Entertainment and CJ E&M. The group's contract abruptly ended on December 31, 2018 – they had their last farewell concert on January 24–27 of 2019 – at Gocheok Sky Dome Seoul; the same venue where they held their first ever showcase. Kim Jae-hwan's first extended play, Another, was released in May 2019. The following K-Pop groups will be performing at this festival, find out if your favs are on the list.
12th KMF (Korean Music Festival) 2019 – Lineup:
Sep. 16, Monday- Zepp Sapporo
Sep. 22, Sunday- Toyosu PIT
NATURE
X1
Sep. 23, Monday- Toyosu PIT
Jeong Se-woon
X1
—-J.Chung
Related Articles