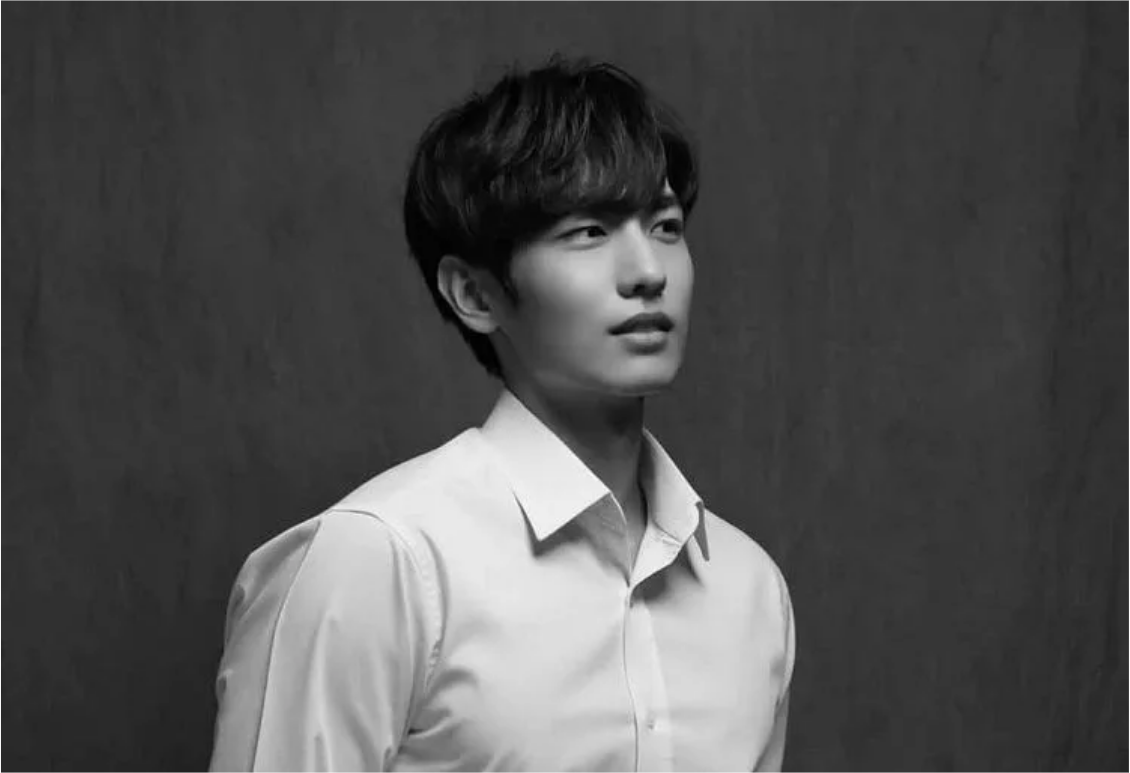 Trigger Warning: Article contains video shared from Itaewon that night. Viewer discretion advised.
Two days following the deadly Itaewon Halloween celebration, we're learning more about the deceased as Seoul authorities continue to investigate the cause of the crush that killed over 150 people and injured over 140 in an alleyway including 26 people from 14 countries, two of which were American college students. Other foreign citizens were from Uzbekistan, Iran, Norway, and China according to Al Jazeera.
Among those deceased include actor and singer Lee Jihan. Lee, 24, appeared on season two of Produce 101 in 2017 and had a role in 2019's Today Was Another Namhyun Day. He was set to appear in the MBC drama Season of Kkokdu in January 2023 where he was playing the ex-boyfriend of the main female lead. Lee finished filming his scenes in September.
Lee's agency, 935 Entertainment, confirmed Lee's passing in a statement shared on Twitter.
935엔터테인먼트&9아토엔터테인먼트 입니다. pic.twitter.com/3Qgmu69hXo

— 935Entertainment (@935ent) October 30, 2022
"We are sad to deliver such news today, but Lee Jihan has passed away in the crush in Itaewon last night," the statement said.  "We would like to express our deepest condolences to his family, who are saddened by the sudden tragic news, also to everyone who loved him."
Lee's funeral will take place November 1 at the funeral hall of Myongji Hospital.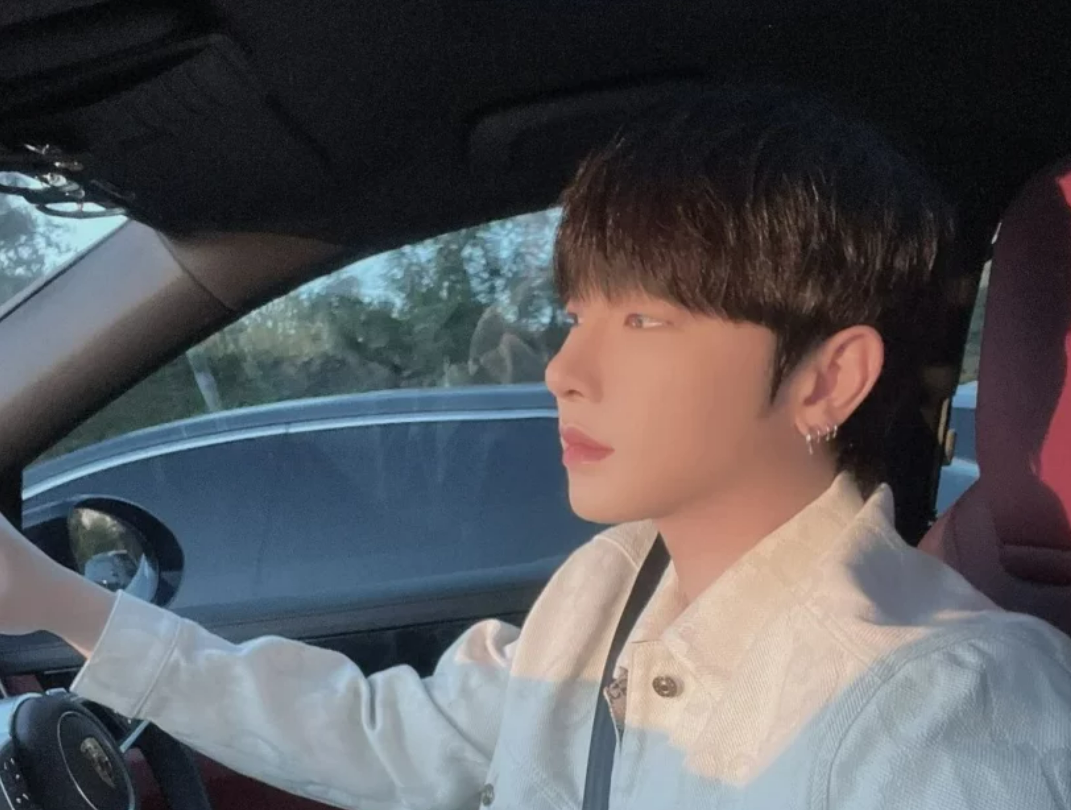 Celebrity Initially Blamed
Initially, rumors circulated that the crush occurred after a celebrity was spotted in one of the bars and people wanted to go see the individual. Some reports indicate AfeecaTV BJ Kei was the celebrity in question, but he set the record straight.
"Before writing this, I want to express my condolences to the victims. It was so heartbreaking," Kei wrote on AfreecaTV.
"A lot of people are making comments saying that the accident occurred when many people gathered because of me," Kei continued. "I'm sure those who watched my broadcast would understand, but some people are actually spreading unreasonable stories and false facts."
Kei was present in Itaewon filming a live broadcast near the scene of the accident.
"The spread of false information was so severe that AfreecaTV even asked me to tell them the exact details and informed all the routes and times I had been yesterday. I think you will realize the truth after looking through all of that."
Witness Accounts Describe Fear, Chaos
Descriptions of the chaos that occurred October 29 reflect the fear many felt that night. According to some reports by survivors, the stampede may have occurred with some pushing at the top of the narrow alley by the Hamilton Hotel. Videos circulating on the popular Korean social media site theqoo show moments when people are shoved from the top of the alley while someone shouts "push."
❕CONTENT WARNING❕

New Footage released captures the moment the Itaewon crowd gets pushed down the alley.

Netizens comment that many people started pushing each other, which caused more chaos. pic.twitter.com/gouCujUeuK

— GLOBALMYEON (@globalmyeon) October 30, 2022
Korean YouTuber Seon Yeo-jung attended the Halloween event in Itaewon.
"I was at the scene and I saw everything so clearly," Seon said. "When I was out of breath and things turned gray in front of my eyes, many thoughts suddenly went through my mind like a flash. I thought I would die from being tangled or suffocation if I tripped and fell down while being pressed like that. When I was able to witness the scene, many people had already fainted on the ground, and no one knew what was going on."
Seon added, "There were people behind my back shouting 'Hey, push! We're stronger. I'll win'. Even if I went through the crowd on the right side, I didn't just move as I wanted, but it felt like I was being pushed away."

Actor Yoon Hong-bin was also present in Itaewon that night.
"Some people were shouting not to push while the others were shouting to push," Yoon said in a now-deleted Instagram post. "The police were only on the main street and people were crowded without any order at the back on the international cuisine street. I went outside to smoke, and I saw people being rushed to the ambulance. Many more were being transported so the officers were performing CPR on the street because they couldn't possibly take everyone on ambulances."
Yoon added, "I could hear people pleading with their loved ones to open their eyes while performing CPR but only one person was resuscitated on that street where I was performing CPR. I also couldn't save the person I was helping."
South Korean officials allege there wasn't an indication crowds in Itaewon would get out of control.
On Saturday, over 100,000 people were present in Itaewon, Seoul's nightlife center. The Halloween event was Itaewon's first since COVID-19 restrictions were lifted months earlier. According to Seoul police, 137 officers were sent to manage the crowd. Over 7,000 police officers were sent to another part of Seoul to monitor protests.
"The police just weren't there," said Maeng Geun-yeong, a private security guard posted at Prost Pub & Grill. "If police had been at the scene in advance, the accident could have been prevented. This happened because police were not deployed."
This tragedy had early signs and was entirely preventable," said Yoon Hong-bin. "I know how hard the police are working but it's a shame that no one thought to dispatch them in the middle to guide people to walk from one side."
While some feel a stronger police presence may have helped prevent the surge, others feel that an enhanced police presence may have made matters worse.
"This was not a problem that could have been solved by deploying police or firefighters in advance," said Lee Sang-min, South Korea's minister of Interior and Safety, who oversees police nationwide.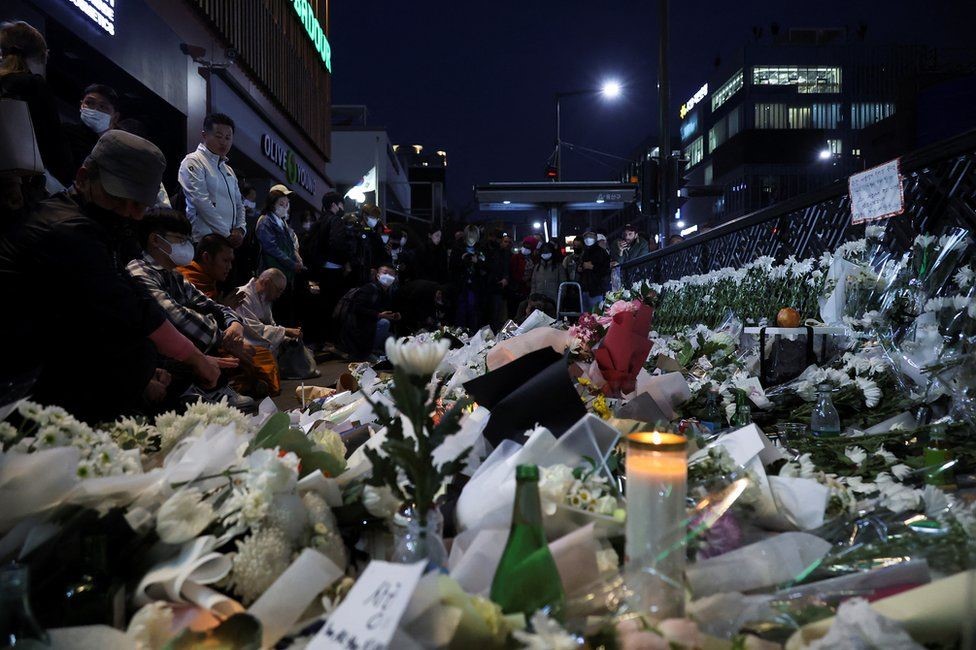 While the incident continues to be investigated, South Korean officials are left wondering what could have been done to prevent this tragedy and what can be done to prevent future tragedies.
"I hope everyone could work towards making sure this does not happen again, focusing on how this happened," Yoon Hong-bin said.
South Korea enacted a mourning period until November 5, 2022. During this period, a number of music releases, dramas, and other entertainment-related shows and performances have been postponed or canceled as citizens take time to reflect on the second deadliest disaster since 2014's Sewol ferry incident.
Photo credits: (1), (2), (3), (4), (5)
—-Olivia Murray
#LeeJiHancondolences #YoonHongbin #Producer101Season2 #koreannews #SeonYeoJung #Itaewonhalloweenevent #MyongiiHospital #kcrshamerica #condolences #korea
Related Articles