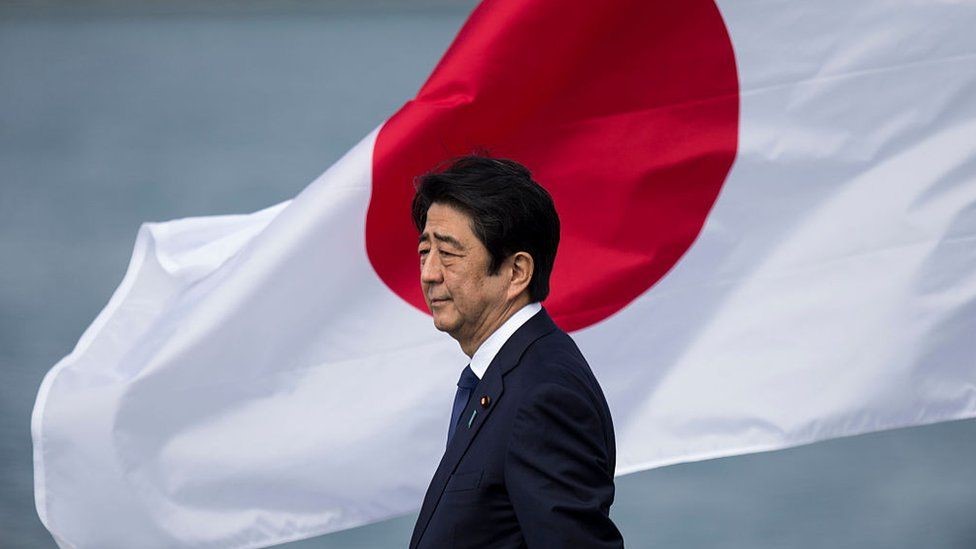 Former Japanese Prime Minister Shinzo Abe was gunned down Friday July 8, 2022 while campaigning in the city of Nara. The longest running Japanese prime minister (2006-2007; 2012-2020) was 67-years old.
Abe, who was campaigning for political candidate Kei Sato, was giving a speech at the time of the shooting. Video taken during the event shows Abe speaking to constituents prior to collapsing from gunshot wounds in the chest and possibly the neck*. Another video also shows a man wearing grey holding what appears to be a large, crudely made gun prior to being tackled by security and arrested.
Reports suggest the weapon the alleged gunman— identified as 41-year-old Tetsuya Yamagami, a former Japan Maritime Self-Defense Force member— used is a homemade gun known as a "zip gun," but Japanese authorities have yet to confirm this information, although they have said the gun appears to be homemade.
Following the shooting, reports indicate that Abe was briefly responsive before "showing no vital signs." He was transported to the hospital "in a state of cardio-respiratory arrest**" where initial reports indicate he was in "critical to very grave condition." He was pronounced dead at 5:03pm local time.
Nara Medical University emergency department chief Hidetada Fukushima said Abe suffered major damage to his heart in addition to two neck wounds that damaged an artery, causing extensive bleeding.
Abe's assassination is the first murder of a Japanese prime minister since Tsuyoshi Inukai in 1932. He is the third prime minister in Japan assassinated. Takashi Hara was the first in 1921.
Japan has some of the world's strictest gun laws, so the shooting adds another layer of shock to a country already dealing with Abe's death.
The World Reacts
Many current and former world leaders expressed their shock following the news of Abe's death.
"He was working for peace and stability in Japan and the world," current Japanese Prime Minister Fumio Kishida said during a press conference. "He was a dear friend who loved this country… To lose such a figure in this manner is absolutely devastating."
"I am stunned, outraged, and deeply saddened by the news that my friend Abe Shinzo, former Prime Minister of Japan, was shot and killed while campaigning," Joe Biden, President of the United States said. "This is a tragedy for Japan and for all who knew him."
President Biden also added, "He was a champion of the Alliance between our nations and the friendship between our people. The longest serving Japanese Prime Minister, his vision of a free and open Indo-Pacific will endure. Above all, he cared deeply about the Japanese people and dedicated his life to their service. Even at the moment he was attacked, he was engaged in the work of democracy."
"I am shocked and saddened by the assassination of my friend and longtime partner Shinzo Abe in Japan. Former Prime Minister Abe was devoted to both the country he served and the extraordinary alliance between the United States and Japan," former United States President Barack Obama said in a statement shared on Twitter.
While attending the G20 summit in Indonesia, United States Secretary of State Tony Blinken told reporters, "This is shocking. It's profoundly disturbing … It's also such a strong personal loss for so many people. In the United States, Prime Minister Abe was an extraordinary partner. And someone who clearly was a great leader for Japan."
"Incredibly sad news about Shinzo Abe," United Kingdom Prime Minister Boris Johnson said. "His global leadership through unchartered times will be remembered by many. My thoughts are with his family, friends, and the Japanese people. The UK stands with you at this dark and sad time."
Indian Prime Minister Narendra Modi tweeted, "I am shocked and saddened beyond words at the tragic demise of one of my dearest friends, Shinzo Abe. He was a towering global statesman, an outstanding leader, and a remarkable administrator. He dedicated his life to make Japan and the world a better place."
"On behalf of the French people, I send my condolences to the Japanese authorities and people after the assassination of Shinzo Abe. Japan is losing a great Prime Minister, who dedicated his life to his country and worked to bring balance to the world," French president Emmanuel Macron tweeted.
"Horrible news of a brutal assassination of former Prime Minister of Japan Shinzo Abe. I am extending my deepest condolences to his family and the people of Japan at this difficult time. This heinous act of violence has no excuse," Ukrainian President Volodymyr Zelensky said in a tweet.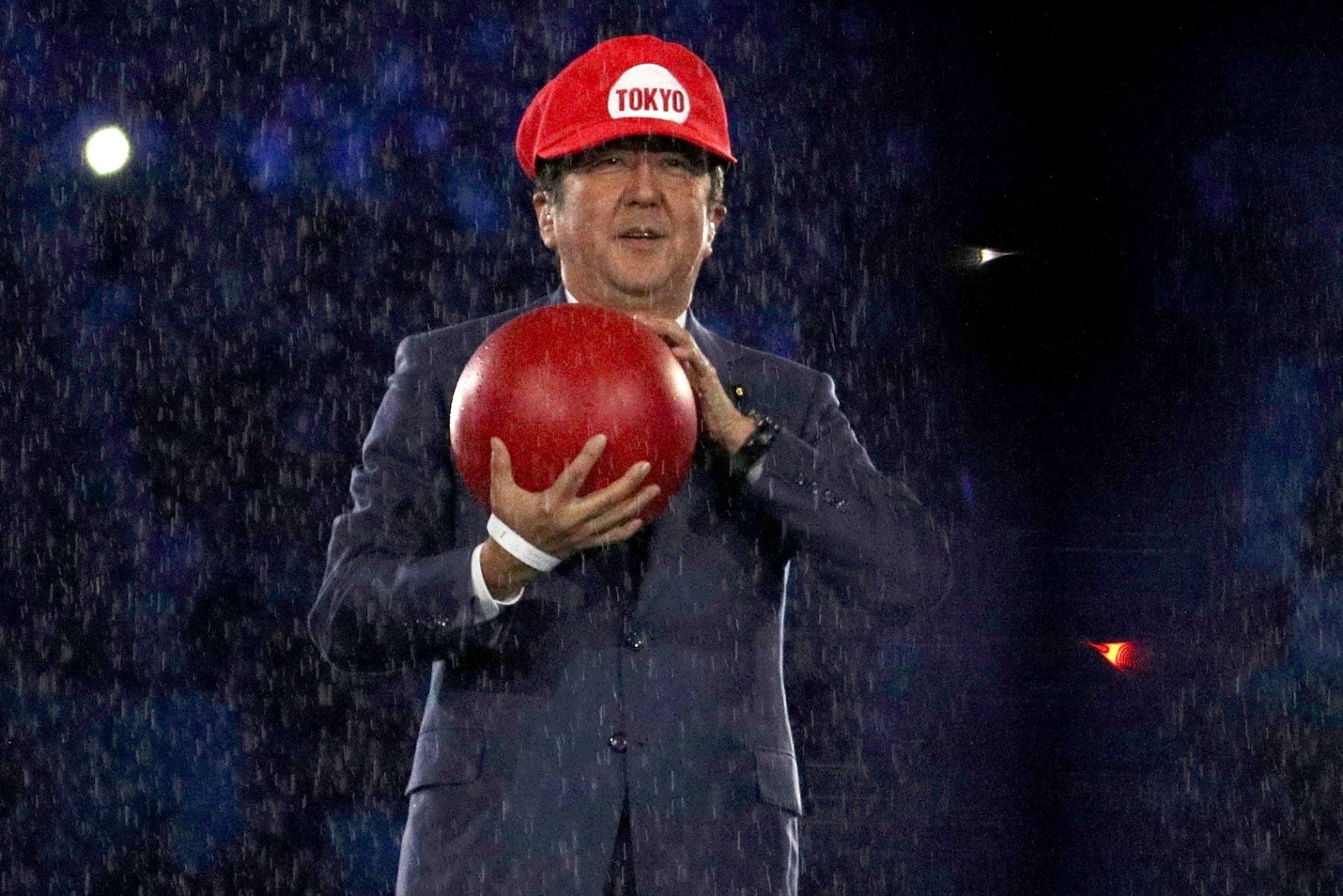 Shinzo Abe's Prime Minister Tenure
Abe was the leader of the Liberal Democratic Party (LDP) at the time of his death.
In 2006, Abe held Japan's Prime Minister position, making him the youngest post-war prime minister in Japan's history.
His first stint as prime minister was rocked with scandal, including the government's loss of pension records that affected 50 million claims according to the BBC. The LDP party suffered during 2007's upper house elections, which didn't help Abe's role at the time.
In 2007, he stepped down due to ulcerative colitis, but with the help of medication, he got the disease under control. He was once again voted in as prime minister in 2012. He was re-elected again in 2014 and 2017, helping him become Japan's longest serving prime minister. He retired in 2020 due to his inability to carry on his duties due to a return of his ulcerative colitis.
During his tenure, Abe was known for his nationalist views. While his tenure as prime minister had many successes, there were failures and controversies in-between.
One of Abe's economic policies, "Abenomics," was viewed as helping Japan return to an economic growth period. The policy involved negative short term interest rates "that made it cheaper for consumers and companies to borrow money and spend, increasing government spending on infrastructure and more financial incentives such as tax breaks, and reforms that sought to add more women into the workforce, and allow more migrants in to ease labor pressures and kickstart growth," according to the BBC. While Japan's economy did experience growth, the Covid-19 outbreak forced the country into a recession, which led to criticisms of Abe's economic policies.
Other criticisms surrounding Abenomics involved the shortcomings of tackling nepotism, having more women in the workforce, and changing unhealthy, negative working environments. Critics cite these promised changes remained unfulfilled during Abe's tenure.
In 2015, Abe was successful in passing legislation that allows Japan's military to expand its operations overseas in support of allies.
During the pandemic, Abe faced criticism regarding his handling of the outbreak as he campaigned to boost domestic tourism, which many viewed as assisting the virus' spread.
Abe was unable to secure the return of the Northern Territories/Kuril Islands off the coast of Hokkaido. The disputed islands are claimed by both Russia and Japan.
One of his goals during his prime minister stint was to change Japan's pacifist constitution which was drafted by the United States following WWII. Japanese conservatives view the constitution as a humiliating defeat following WWII, while others view it as "a brake on entanglement in foreign conflicts."
Amending the constitution did not happen.
Abe was also critical of China, often angering the country, especially regarding his stance on Taiwan.
"A Taiwan contingency is a Japan contingency," Abe said while adding it would be impossible for Japan not to get involved in a conflict with China over Taiwan's self-governing status.
China and Japan also have disputes over islands in the East China Sea.
Controversies
Abe wasn't a stranger to controversy during his prime minister run.
In 2012, Abe proposed the Restoration of Sovereignty Day, which was first celebrated April 23, 2013. The holiday was designated to mark the end of end of the US occupation of Japan. Many Okinawans viewed the celebration as an act of betrayal. Okinawa was invaded by the United States in 1945; it wasn't returned to Japan until 1972. Nearly three-quarters of US troops stationed in Japan under a bilateral treaty are based in Okinawa.
China and South Korea, collectively, took issue with Abe's handling of post-Japanese occupation and comfort women controversies accountability.
With China, seven decades of bitterness exist over the atrocities the country suffered at the hands of the Japanese during Japan's occupation in Manchuria and Nanjing among other locations. Japan was responsible for millions of deaths in China during their occupation.
In South Korea, the wounds left by Japan stem from nearly a century of forced labor, occupation, and kidnapping and sending women to work as comfort women in Japanese-run brothels. South Korea has demanded apologies and reparations for the atrocities they endured thanks to Japanese rule.
Japan's issues with both South Korea and China are more detailed and nuanced.
While both countries have asked for formal apologies, Japanese officials have provided them over the years, but Abe's actions have been viewed as insincere. Instances where Abe visited Tokyo's Yasukuni Shrine have been viewed as unfavorable as the shrine is a site linked to Japan's militarism before and during WWII.
Yasukuni Shrine honors Japan's war dead and convicted war criminals.
"The Yasukuni Shrine issue is about whether Japan correctly acknowledges its history of invasion and of Japanese militarism, and about the feelings of the people in the victims' countries, including China," China's former Foreign Ministry spokesman Hong Lei said in 2012.
Visitations to the shrine are viewed as leadership lacking remorse for the war crimes Japan committed in China and South Korea, and his visits in 2013 and 2020 were met with protests from the Chinese and South Koreans.
In 2015, Japan–South Korea Comfort Women Agreement was declared to resolve the comfort women issue between the two countries. In the agreement, Japan was set to apologize for Japan's treatment of comfort women with South Korea set to accept the apology.
During the summit phone call December 28, 2015, Abe sent his "sincere apologies" to South Korea's then-president, Park Geun-hye. The phone call addressed that a final agreement was in place between the two countries.
Afterwards, a foundation was set up in South Korea under the Japan–South Korea Comfort Women Agreement where Japan provided 1 billion yen to the foundation. According to The Japan Times, of the 47 women who were alive when the agreement was reached, 36 wanted to receive cash payments and 34 of them went on to receive about 10 million yen each.
However, South Korea did not support the agreement, so the deal was scrapped in 2017. In South Korea, President Moon Jae-in's administration dissolved the foundation, effectively annulling the agreement that was in place between the countries, once again heightening tensions.
Prior to the 2018 Winter Olympics in Pyeongchang, South Korean president Moon Jae-in once again called for renewed talks with Japan and a sincere apology from Prime Minister Abe, to which Abe told reporters, "We can by no means accept South Korea's unilateral request for additional measures," adding that additional apologies are "unacceptable."
While many in Japan praised Abe's stance to not give in to South Korea's demands, others internationally view Abe's comments and actions as detrimental and a roadblock to creating a working relationship between the two countries.
Despite his politics and controversies, many view the assassination of Shinzo Abe a horrific wrong bestowed upon Japan and the legacy he worked to build.
Abe leaves behind his wife of 35 years, Akie Abe (née Matsuzaki). The couple did not have children.
*Initial reports stated Abe was shot in the neck and chest. Later reports state Abe was only shot in the chest. However, the medical team that tried to save Abe said he had wounds to the neck and chest.
**In Japan, a "state of cardio-respiratory arrest" is used before a death is confirmed by a doctor.
—-Olivia Murray
#ShinzoAbe #JapanesePrimeMinister #JapansFormerPrimeMinister #Japan #ShinzoAbedeath #kcrushnews
Related Articles