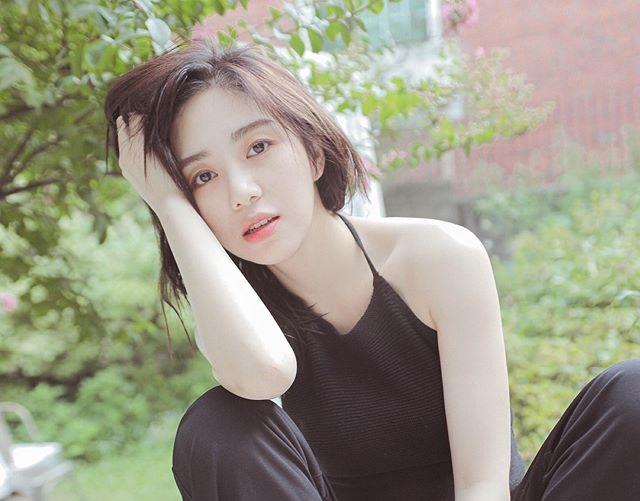 Mina, Korean actress and former member of K-pop girl group AOA, is currently hospitalized after being discovered bleeding excessively at her home, according to Korean news outlet Hankook Ilbo who first reported the news on July 29.
Mina was taken to a hospital close by and received emergency surgery. An unnamed acquaintance who visited her home after being unable to contact the actress, is said to have first found the former girl grouper. Since Mina left a long message on her social media, it's most plausible that it was a suicide attempt.
Sources claim that Mina's condition is currently not fatal but she still needs to gain consciousness.
On July 29, four screenshots of a handwritten note were uploaded on Mina's Instagram. Her posts stated that she felt she couldn't just keep quiet since there was an increasing number of stories regarding her.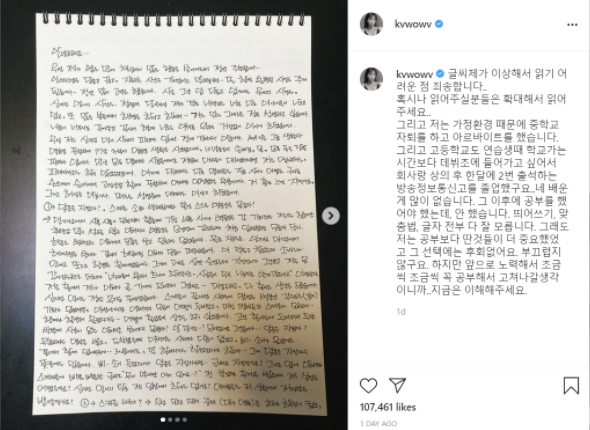 She said attempted to take her own life because of how her former bandmate Jimin had treated her for the last ten years since the age of 17, and that she is the victim and never the other way around.
Since 2019, Mina has left AOA to pursue an acting career. Jimin left last year after Mina made numerous statements online that she was bullied and mentally harassed during her time in the girl group.
Most recently, Mina stirred up a lot of controversy after sharing a photo of her new – now ex-boyfriend but was soon accused of stealing him from his former girlfriend. In early July, The former K-pop singer made an apology and admitted being at fault. The couple split up soon after.
Mina's has had many ups and downs in her career and personal life, and this is not the first time Kwon Mina attempted suicide.
In 2020, she left a message and a graphic image of her slit wrist on her Instagram account. Her management agency took her to the hospital upon seeing the post – soon after in September of 2020, Mina's contract with Woori Actors was terminated.
A representative from Woori Actors stated at the time: "After careful and thorough discussion with Kwon Mina, we have ended up terminating her contract. Mina is planning to take a break and rest for the time being."
Mina is a South Korean actress and former pop singer who was born September 21, 1993. She was a member of the girl group AOA from 2012 until 2019. Mina has appeared in K-dramas, including Modern Farmer (2014) and All About My Mom (2015).
-J.Chung.
Related Articles