With the social and technological progress, the demand of entertainment is growing at a rapid speed. Games, considered as a very important way of entertainment, has a large group of loyal fans. This includes many Korean celebrities, who are under a lot of pressure. It is said that South Korea has a much higher rate of suicide for celebrities than the United States, Japan or Europe. Hard training and competition during intern period, the hope for fast investment return from their companies and the pressure from public opinions are among the reasons causing some suicides. It will be very interesting to know more about the favorite games of some Korean celebrities, what indoor/outdoor or video games they play when they are free, to relax or to simply spend some time.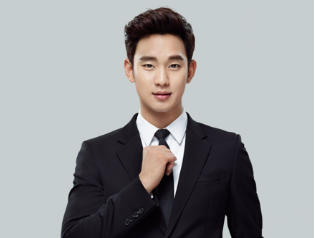 Kim Soo-hyun – Bowling
Kim Soo-hyun, height 180cm, weight 65kg, was born February 16th, 1988 in Seoul. He has been a very popular actor in both Korea and China for the last 6 years. His TV dramas "Dream High", "Moon Embracing the Sun", "My Love from the Star" have brought him numerous awards for best acting. Although most of the time he plays pretty serious roles, in reality, he has actually a very mischievous personality. He used to set fire and flew tens of paper airplanes out of his classroom window when he was in high school, which caused fire of a flower bed, and of course got a "well-deserved" punishment.
What is also really well-known about Kim Soo-hyun, is his passion for bowling. After three years of training, he participated in 2016 to the "22nd Korean men's professional bowler trials", together with Lee Hong-gi. Both of them passed the qualification round easily and played well until their luck ran out at the final. They had an average score of 192.3 and 172.3, with a highest score both at 278. Kim's talent and devotion to bowling has amazed many of his fans, which attracted the attention of many more. Besides bowling, Kim also loves to play badminton and go skiing during his off time.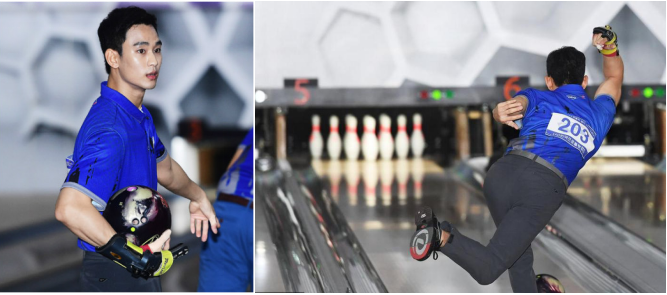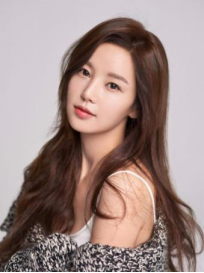 Nam Gyu Ri – Video Games
Nam Gyu Ri, height 165cm, weight 46kg, was born on 26th April, 1985 in Seoul. Graduated from Kyung Hee University, she became a member of the girl group Seeya. After leaving Core Contents Media, an entertainment company, Nam started to pursue a solo career in both acting and singing in 2009. She is very often called "Barbie Doll" for her cute face. She ranked 58th at "The 23rd Annual Independent Critics List of the 100 Most Beautiful Faces."
Under her prettiness is hiding a crazy fan of video games, especially arcade-style ones. She challenged Knee, a professional player, on a Tekken 7 show match, and proved her experienced skills.  She beat Tekken 7 world champion Bea Jea-min and even became a model endorsing the game to the public. From her Twitter page, you can find pictures of herself playing video games in front of a large game machine in her dressing room.

Talking about lovers of video games, besides Nam, there is a long list of names of Korean celebrities you can find. Choi Seung-hyun (known as T.O.P), the rapper from Big Bang, loves video games and swimming. Jisook, a main vocalist from Rainbow group, is also a fan. She sang the Korean version of the introduction song for video game "Atelier Sophie".  Kim Hee Cheol from Super Junior is known to be the king of games in the entertainment industry. As a huge "League of Legends (LoL)" gamer, Kim takes Lee Min-Ho as his eternal game rival. Both of them are on the top grade tier at Diamond 3 and 4. Other famous gamers include JungKook (BTS), GongChan (B1A4), HongBin (VIXX), Niel (TEEN TOP), JaeHyo (BLOCK B), LE (EXID), BaekHyun and Chanyeol (EXO), playing the game Overmatch, LoL, RPG and Tekken.

Jisook and Kim Hee Cheol  @blog.naver.com
Yook Sungjae from BTOB – Fishing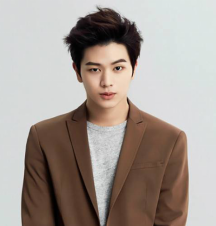 Yook Sungjea, born on 2nd May, 1995, is the vocalist and youngest member of the boy group BTOB. He is a singer, actor and host. Graduated from Hanlim Multi Art University in 2014, he debuted in 2012 under Cube Entertainment. Many of his songs are interpreted in Japanese. Sungjae is a very funny and outgoing person. The Internet is full of funny moments in which he is making funny faces, blowing bubbles with his nose and even breaking a watermelon by hitting it with his head.
When he was interviewed by the TV show "Happy Together 3" about his favorite games, he admitted to be a big fan of fishing. He goes four to five times a week. Sungjae became the first idol star to be on the show "Sports Fishing Decode" in 2016. He joined then a new SBS show "Clench Your Fist and Blow the Boat Horn" in January 2017, in which he went on a 12-hour fishing challenge. The show will be broadcasted on 15th April. Sungjae is very skilled in terms of precision and distance, using his left hand to fish. He claims to have some special connections with fish. Going for a fishing party has the power of healing him and shaking all his stress off as soon as a fish bites. Besides fishing, Sungjae also enjoys going snowboarding from time to time.

Would you like to know more about what your favorite artist enjoys in their sparetime, let us know who!
—-Lizzy Ren
Related Articles