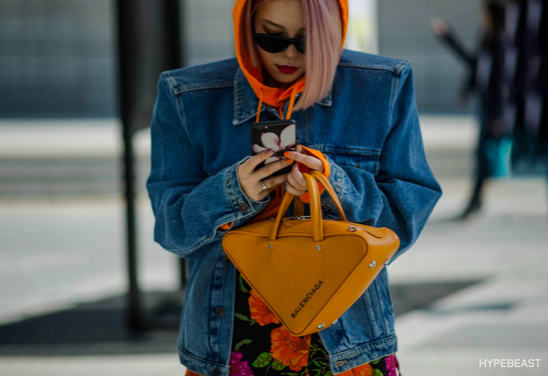 Korean fashion has over the years taken the world by storm. The fashion trends that come in and out of Korea every season leaves style enthusiasts yearning for more. Korean inspired fashion trends are even on international runways these days and looking at how things are going we are likely to see even more in the future. Fall trends in Korean fashion are one of the most exciting. These are the top trends for fall Korean fashion. These unique clothing pieces are fun and classy. They have a very unique touch when worn well. This year the trends are adorable and very easy to incorporate with a normal wardrobe.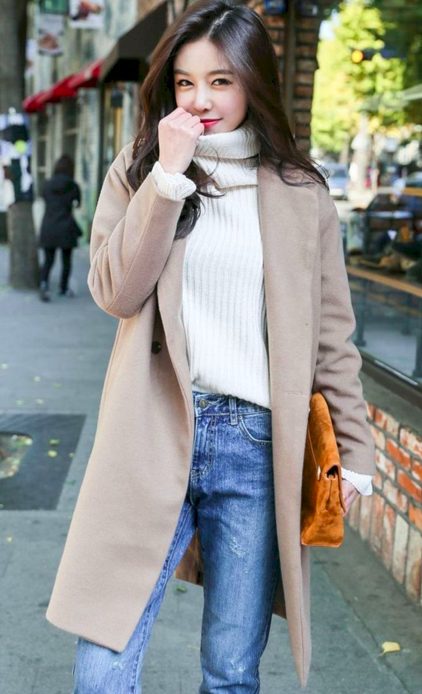 Oversize turtleneck sweaters
Turtleneck sweaters are a type of clothing that have been a signature item in Korean fashion and this fall it's taking over! The fun part is that you are not limited to the classic black fitted turtleneck sweater. This trend features turtleneck sweaters that are oversize in alluring pastel colors. The colors give the look a real feminine and beautiful look even when they are oversized. Colors like soft or powder pink, baby blue, soft mint green are just a few. In Korean fashion colors are very important and this trend makes that very clear. Oversize clothes are often really comfortable to wear so a comfortable sweater in fall is certainly gold. These fun oversize turtleneck sweaters can be worn with almost anything; a mini skirt, jeans, leggings or even hot pants. The trick is to pair them up with a bolder color and oftentimes a tight bottom will make the look so much cooler.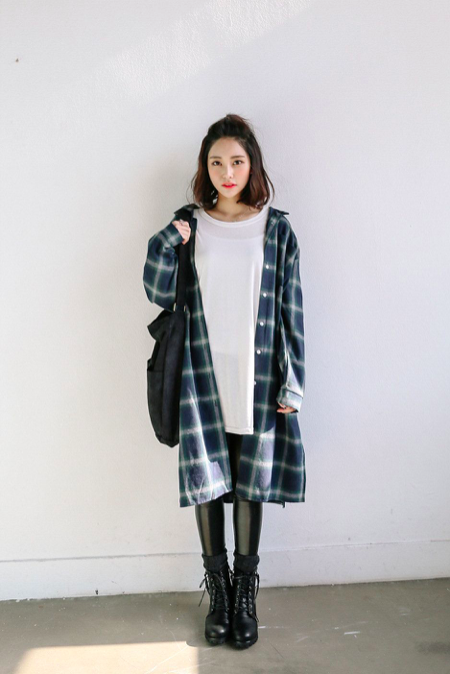 Long plaid shirts
Button up shirts in plaid print worn over clothes are super trendy this autumn. Plaid prints are bold and fun and often come in many colors so there are certainly many options for everyone. This signature look is perfect for a casual attire and is extremely exciting for a day look. Another cool thing about this trend is that it's easy to pull off. The long plaid shirt is worn over a set of clothes to offer layering. The only rule is to wear it over a two-piece outfit. A t-shirt and pants, a blouse and a skirt will all work fine but a dress will not really work. The whole idea is to create some layers.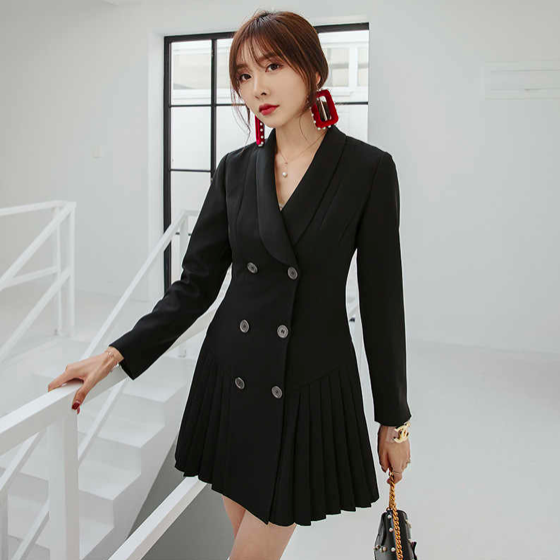 Blazer dresses
Korean fashion has a way of taking masculine clothes and making them super chic and feminine. It does so sometimes with colors, pairings and also adding a feminine aspect to a type of clothing. Say hello to the blazer dress! This fabulous trend is super popular especially for work and corporate events. A blazer dress is generally a dress that looks like a blazer or you can also think of it as a dress that looks like a blazer. Either way this trend is very popular this fall. They come in bold and strong colors and sometimes in plaid. A blazer dress is classy, feminine and gives the strong message of being trendy and in charge! This confident trend is certainly a statement maker.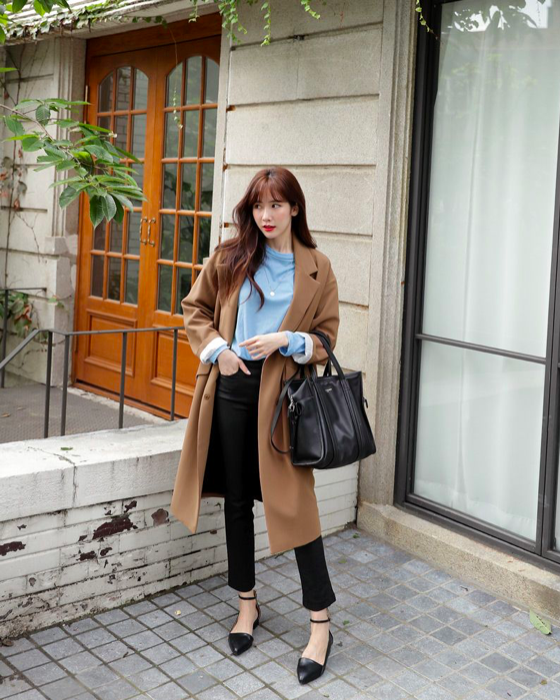 Nature tone woolen coats
The trend for coats this fall in Korean fashion are the usual oversize heavy woolen coats but in nature tone colors. Fall often connects us with nature so why shouldn't our clothes do the same? This trend has very beautiful woolen coats in equally beautiful colors like sand, brown, burnt orange, dark green and hazel. These warm and nature rich colors make these loosely fitted and comfortable coats a joy to wear in autumn. Korean fashion often celebrates comfort and uniqueness and this has a similar tone to it. This trend is beyond simple and extremely easy to pull off. Once the coat is woolen and in a nature tone color it's just right.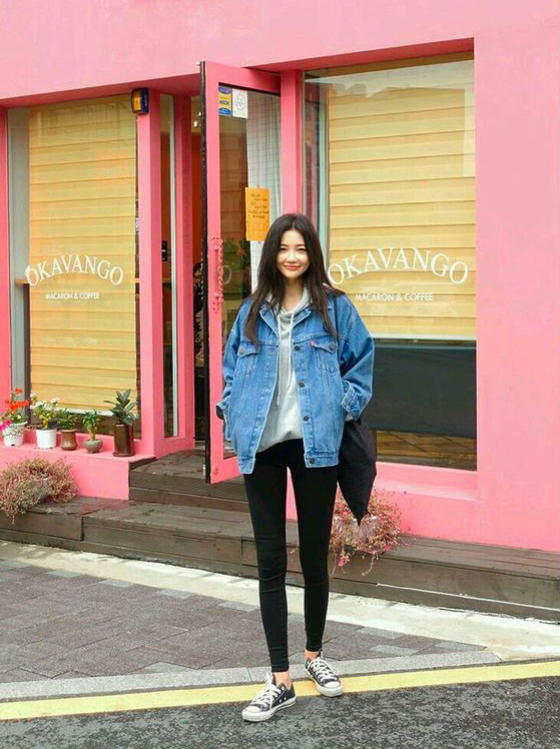 Denim jackets
Denim jackets are a very fun trend this fall. No matter how you wear them be it fitted or oversize denim jackets are an amazing Korean trend favorite. This year there are very many unique types of jeans jackets like distressed denim jackets and denim jackets with pearl bead embellishments. These embellishments give oversize jackets a very feminine and girly look. Denim jackets are the ultimate fun day wear outerwear. They can be worn with practically anything. They work just as well with dresses as they do with two piece outfits. There is a funny perception that denim jackets should not be worn with denim jeans. In Korean fashion this rule does not apply at all. The options are always endless.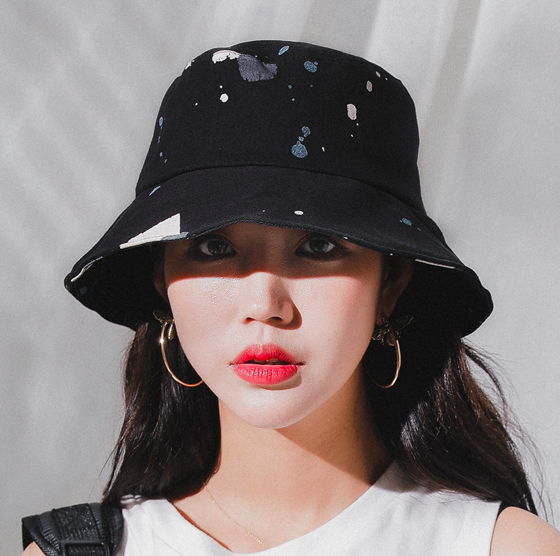 Bucket hats
In the department of accessories bucket hats are trending this fall. They come in many colors and even different fabric types. Korean fashion keeps it fun always so lace bucket hats are not out of place at all. A beautiful lace bucket hat worn with a cute floral dress will certainly complete a fine look. For most looks though a classic black, brown or nude colored bucket hat will do. Bucket hats are best worn with the hair down to give a nice and contrasting look. Bucket hats are really fun and can be worn for both a day and night look.
References
https://www.bekorean.com/latest-2020-korean-women-fashion-trends/
https://www.bekorean.com/top-5-unique-korean-style-things/
—-Julieta Ajaab
Related Articles