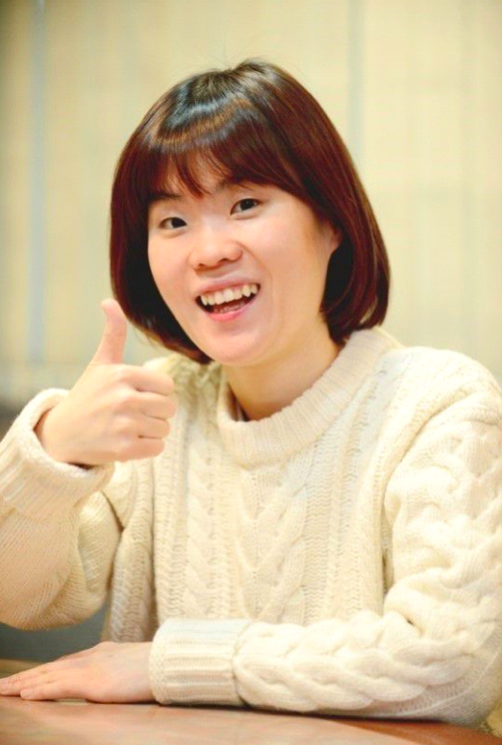 Park Jisun, a well-known comedian was found dead at her home in the Mapo district, Seoul. It is reported that her mother, who was staying with Park to help with her recovery process after a surgery, had taken her own life also.
It has been known for some time that Park was suffering from a quite severe case of allergy to sunlight. Park was unable to apply makeup, and had to wear long sleeves all around the year due to the sensitivity of her skin.
In a telephone interview with a Korean sports journal, Park said she was undergoing an uncomplicated surgery on 23rd of last month. The exact nature of the surgery is unknown. However, as Park has said in an interview of 2014 that her affliction involved extreme itchiness and inability to work out of doors, it would have been very hard indeed for her to work, if the condition became any worse.
Park's mother left a page of her last words, in which she stated that her daughter's skin conditions had worsened following treatment for another ailment. She went onto say that it was impossible for her to let her daughter die alone, and that she was heartily sorry for leaving behind her husband- Park's father.
The bodies of Park and her mother were discovered when Park's father, residing in Inchon, couldn't reach his wife and daughter through the telephone. He contacted the police, who then went over to Park's home to find what had occurred.
Park Jisun's death came as a shock for all who heard the tragic news, as she was an icon of positivity and self-love. She was also known for her close relationship with her family, about whom she often posted witty comments online.
Park was known for her wit, and as a presenter of show cases and public speaker at schools, she was thought by many to be very considerate and humble.
However, because conventional comedy shows in Korea usually consist of weekly skits with strong characterization, Park was often known for roles that were supposed to look funny; this means that she was often laughed at for looking bad, and she readily laughed at herself too.
Park was a graduate of Korea University, one of the most prestigious higher education institutions in Korea. Park joked on more than one occasion that she had always studied hard to make up for her lack of looks. But comedy was what made her happy. According to one account about her debut, Park had followed a friend who auditioned to become a comedian, and ended up becoming a candidate herself.
Park's extraordinary talent was recognized very early on. She made her debut in 2007, and almost immediately she was awarded as the best newcomer to comedy. In more recent years, with less conventional comedy shows on television, Park was active in radio and presenting music shows and other various events.
In revealing her skin affliction in one of her comedy award acceptance speeches, Park said that what she felt most sorry for was her inability to use makeup for comedic effects; it was something she would have preferred over bridal makeup.
Park and her mother are to be buried on Thursday; a funeral service is to be held at Mokdong Hospital, Ewha Womans University's Medical Center.
–J.Chung.
Related Articles