Episode 1
This mini drama stars Moon Gayoung as Yeonhee, a shy girl treated harshly by her mother (similarly to Sweden Laundry, for those that have watched that) and Exo as themselves.
Yeonhee is out late at night purchasing feminine products much to her embarassment. On her return home she is followed by four mysterious figures. Of course, she panics and when confronted by them she takes off in an anime-like burst of energy.
As Exo settled in to the house they're staying, Yeonhee's mother requests she takes something by to the new neighbors next door. As you can probably guess, Exo are the next door neighbors.
When Yeonhee goes over, and into the house, Exo are startled by the sounds of Yeonhee eating and then coughing on a rice cake in their kitchen. When Chanyeol goes to confront her, Yeonhee is shocked and upon recognizing him, spits water into his face.
This episode was pretty funny. I like that these episodes are only around 12 minutes including credits. Only 4 members, Chanyeol, Sehun, D.O, and Baekhyun appear in this episode so if you're waiting for your favorite to make an appearance it might take a while.
 Episode 2
This episode Yeonhee spends a majority of her time freaking out over the fact that she is living next door to EXO. She excitedly relays this information to one of her friends who shows up with binoculars.
Meanwhile the four boys spend time settling into the house and video chat with Kai, who is in another place. After this they notice Yeonhee looking into the window and decide to tease her a bit. This ends with D.O. waving at her.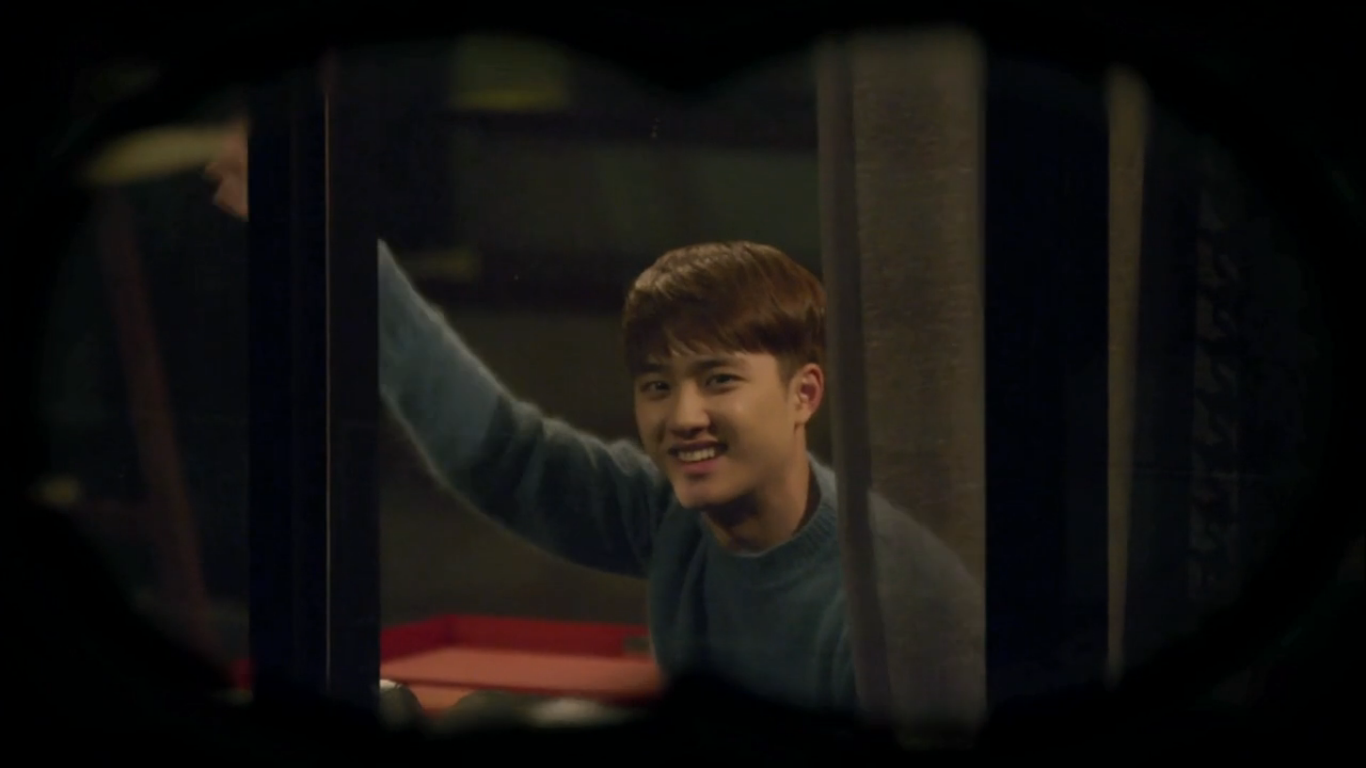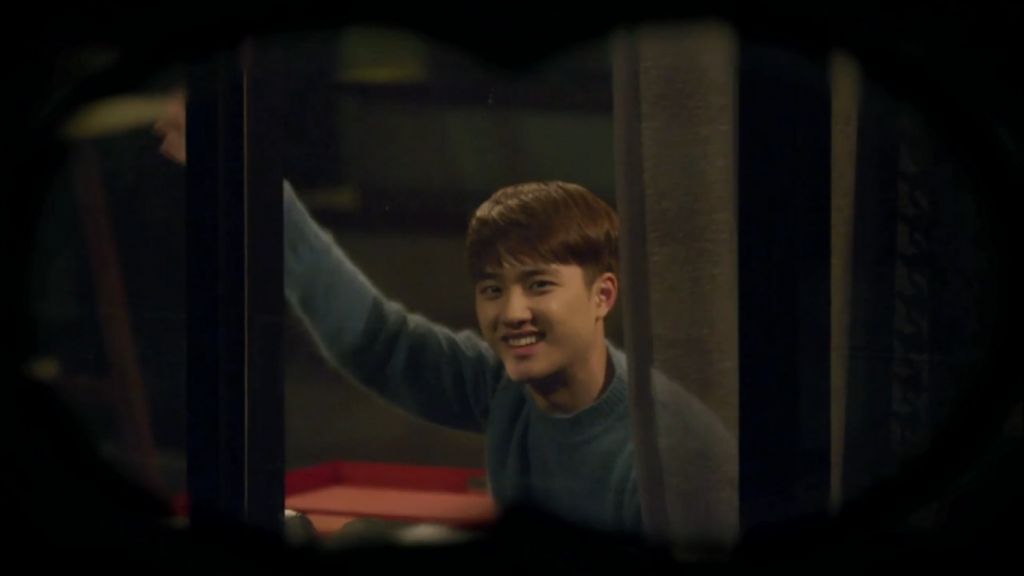 Yeonhee freaks out momentarily before watching them again. EXO close the blinds and question Chanyeol when he joins them in the room.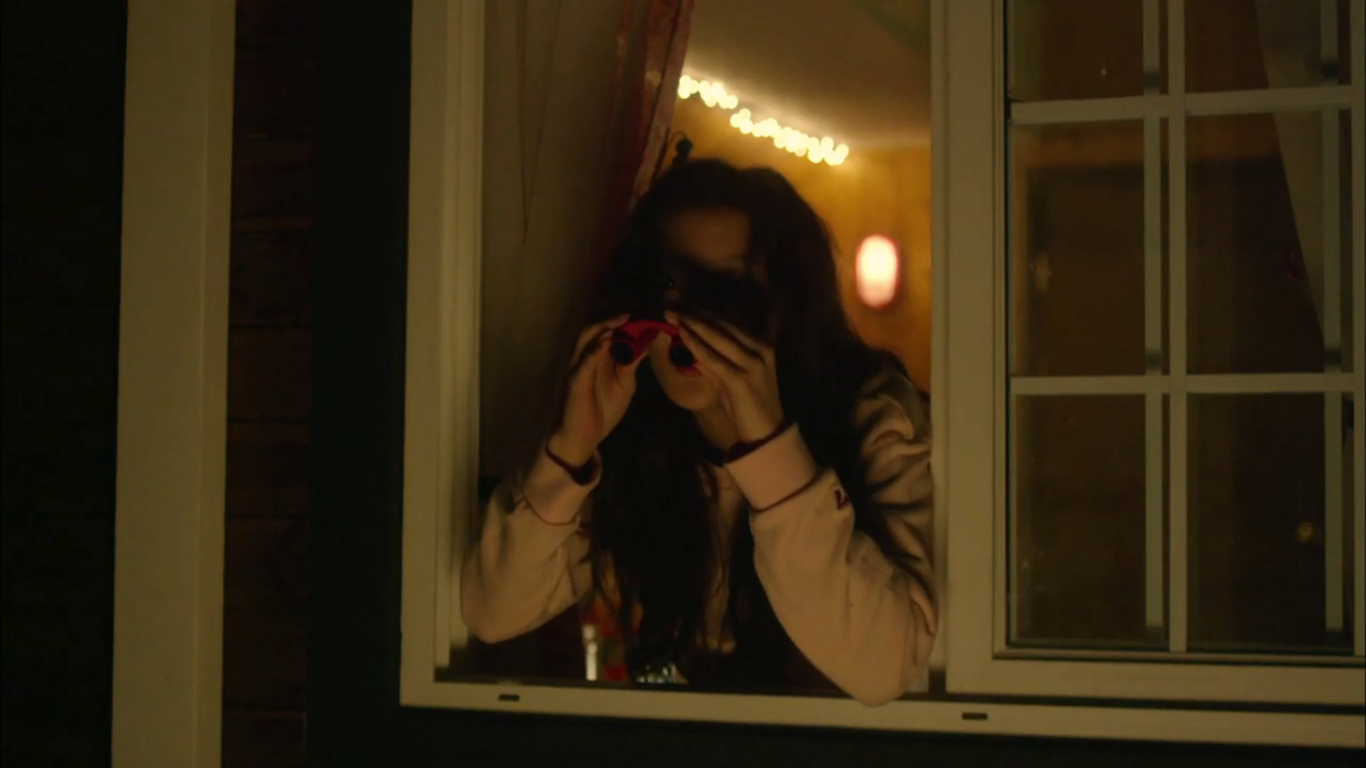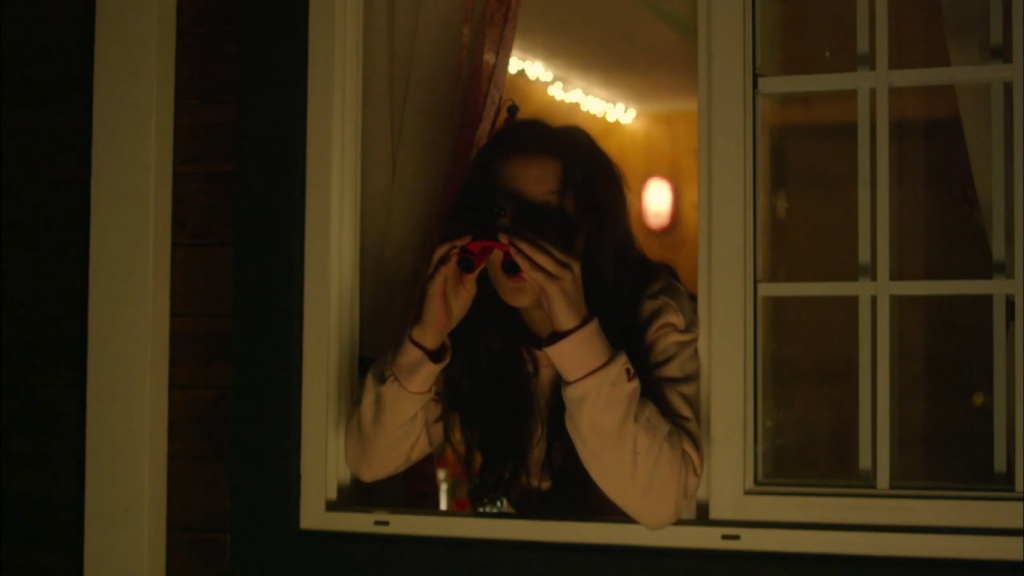 This episode ends with Chanyeol pulling open the curtains and staring at Yeonhee, saying he lost something precious and that's the reason he returned to this house.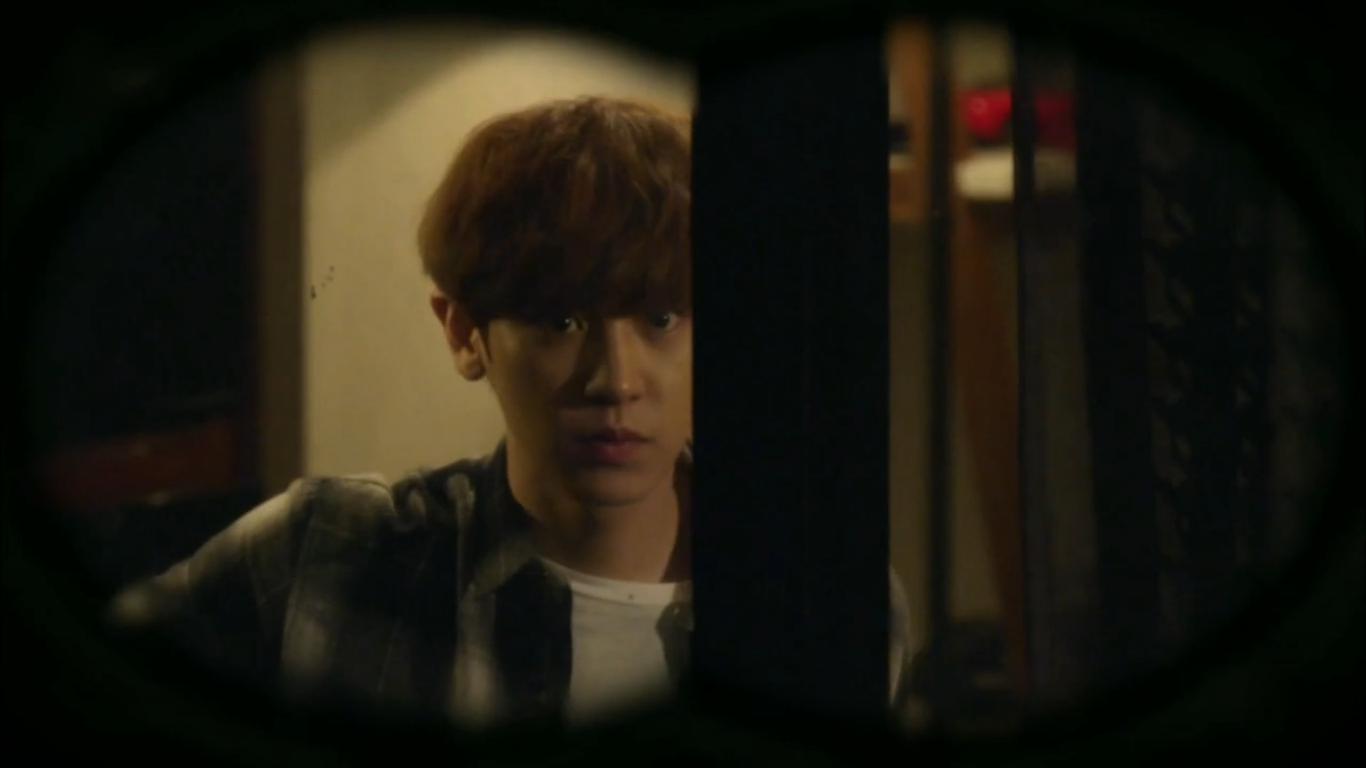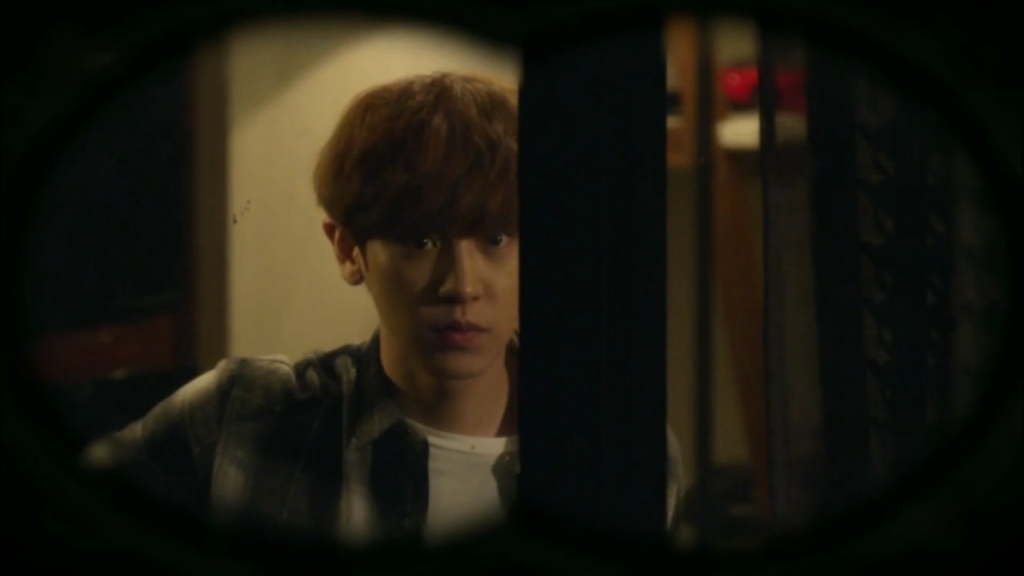 Ooo, dramatic.
I'm still a little clueless as to why EXO are all in hiding but I'm guessing that will be revealed in later episodes. These two episodes are a nice introduction to the series. The episodes air bi-weekly, on Tuesdays and Thursdays.
Screencap Credit: Line Corp.
—- Ke'Anna Bullard
Related Articles