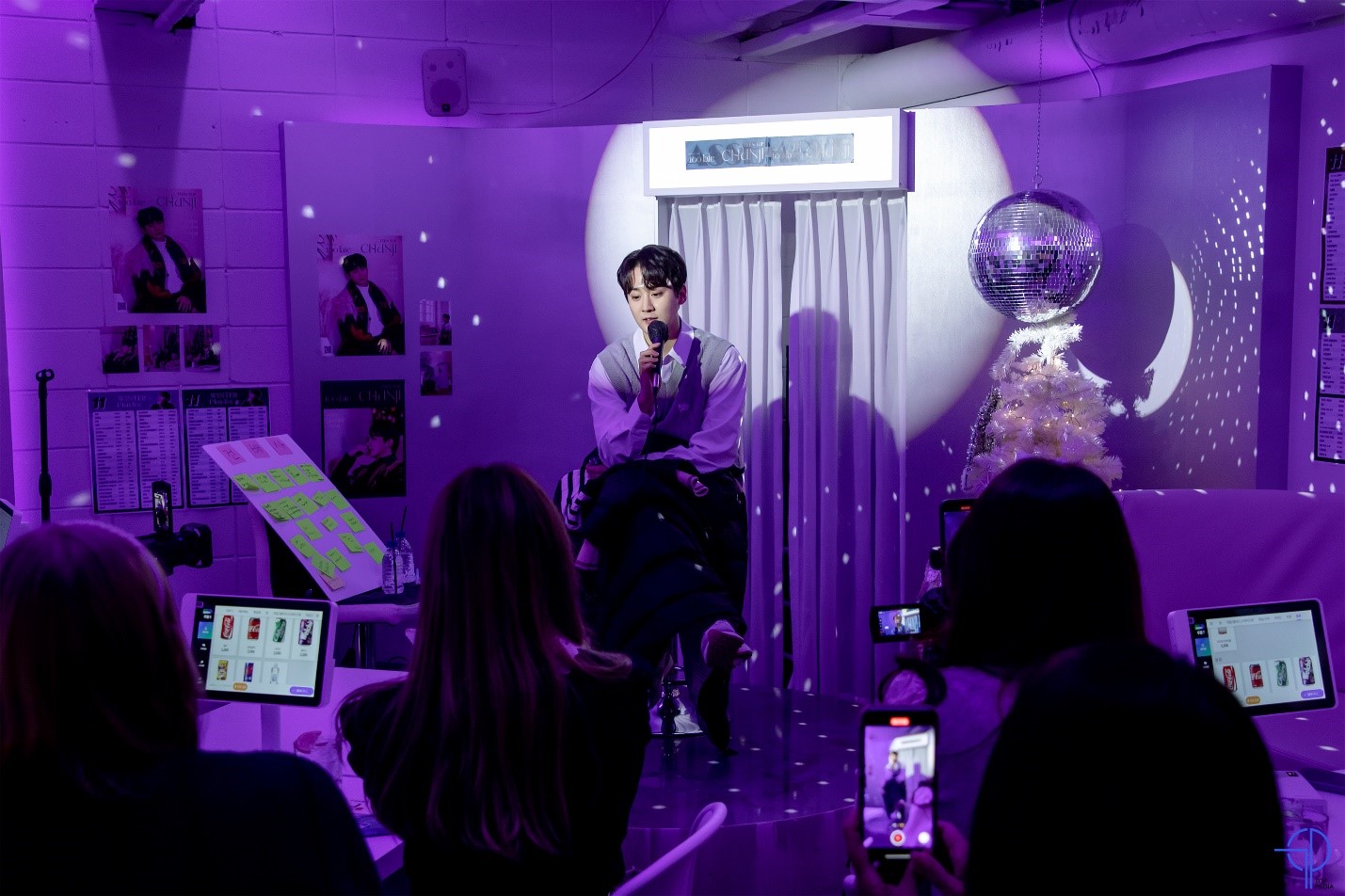 – Prepare various events such as TEEN TOP CHUNJI, Bungeoppang, and Pocha events to meet fans like a gift
– CHUNJI, the new song "too late" and the b-track "farewell" live performance for the first time at the Pocha event
TEEN TOP's "CHUNJI" held a fan event at an indoor cart bar on the 23rd.
CHUNJI held a Pocha Event for fans at an indoor cart bar, which has become a trend of the MZ generation, and released the live performance of the title song "too late" of his first solo album "Too late."
In addition, he presented live performances of his b-track "farewell" and his own song "Age" and gave fans meaningful Christmas gifts by accepting and singing song requests right away on the spot. In addition, during the event, he held a duet challenge with fans and enjoyed the year-end party atmosphere by shouting cheers requested by fans.
CHUNJI said, "I love the place where we talk and sing together," adding, "I think it would be good to make another occasion like this next time." Thank you for being here in the cold weather."
Meanwhile, CHUNJI organized various meetings for fans, including a hearing party, a bungeoppang event, and a pocha event, to commemorate the release of his first solo album [too late]. On the 28th, a cafe event will be held to wrap up 2022 with fans.
[Photos provided = TOP Media]
#CHUNJI #TOPMedia #bungeoppangevent #pochaevent #MZGeneration #CHUNJIAge #kpop #CHUNJIFarewell #CHUNJITooLate #kcrushnews #kcrushamerica #kpopidol #TeenTopCHUNJI #December282022
Related Articles