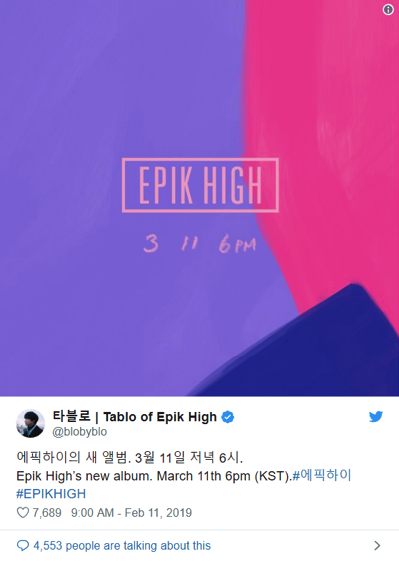 EPIK HIGH will be making their long-awaited comeback March 11, 2019. Leader Tablo announced the comeback on his official Twitter.
The new album will be EPIK HIGH's first album since leaving YG Entertainment in 2018 and their first album since We've Done Something Wonderful in 2017. They were with YG Entertainment for six years. During their tenure at YG, they released the 99, Shoebox, and We've Done Something Wonderful albums. Tablo also released his solo album, Fever's End.
The album will be EPIK HIGH's 10th album in the group's 16-year history. While details have not been released yet, teasers are expected in the coming days.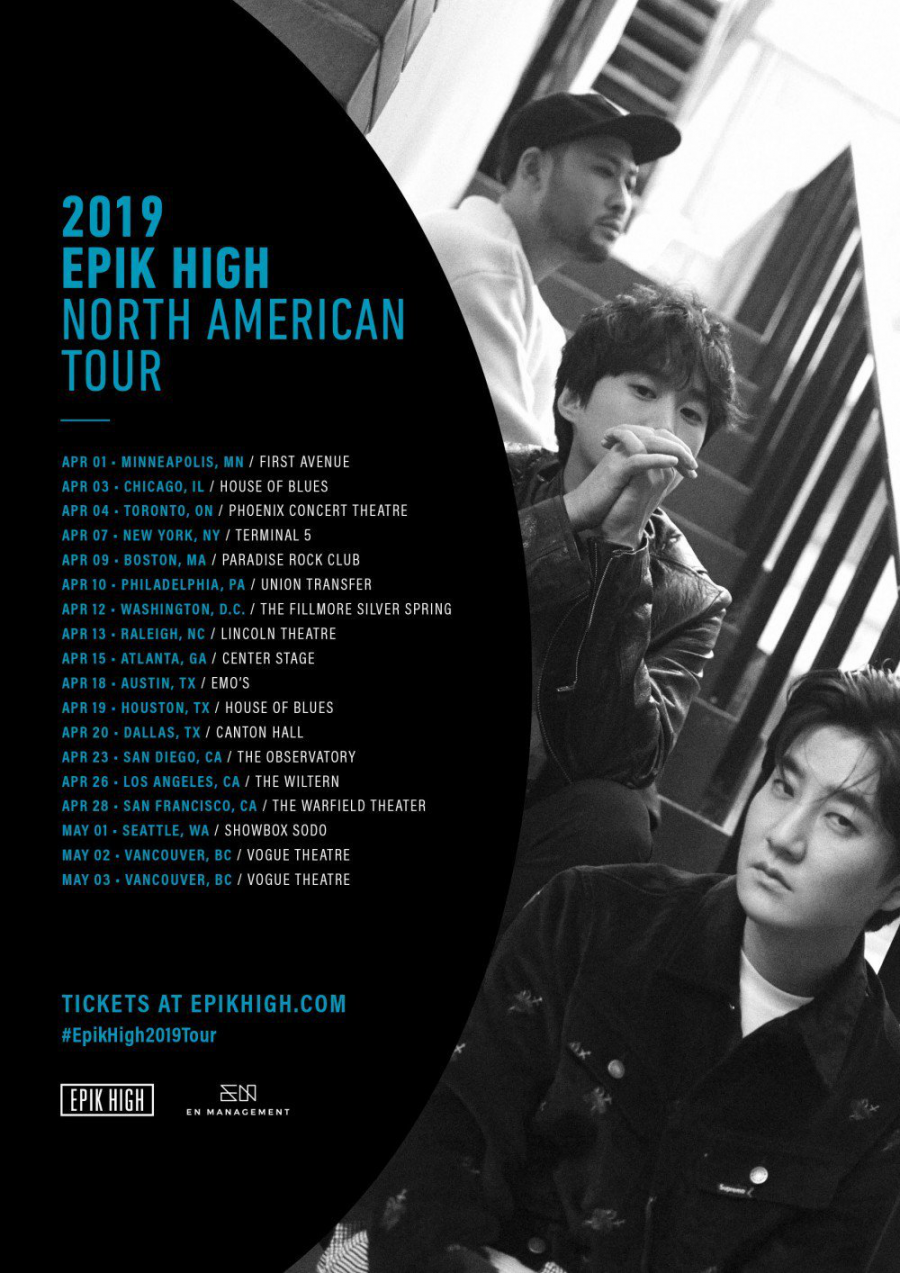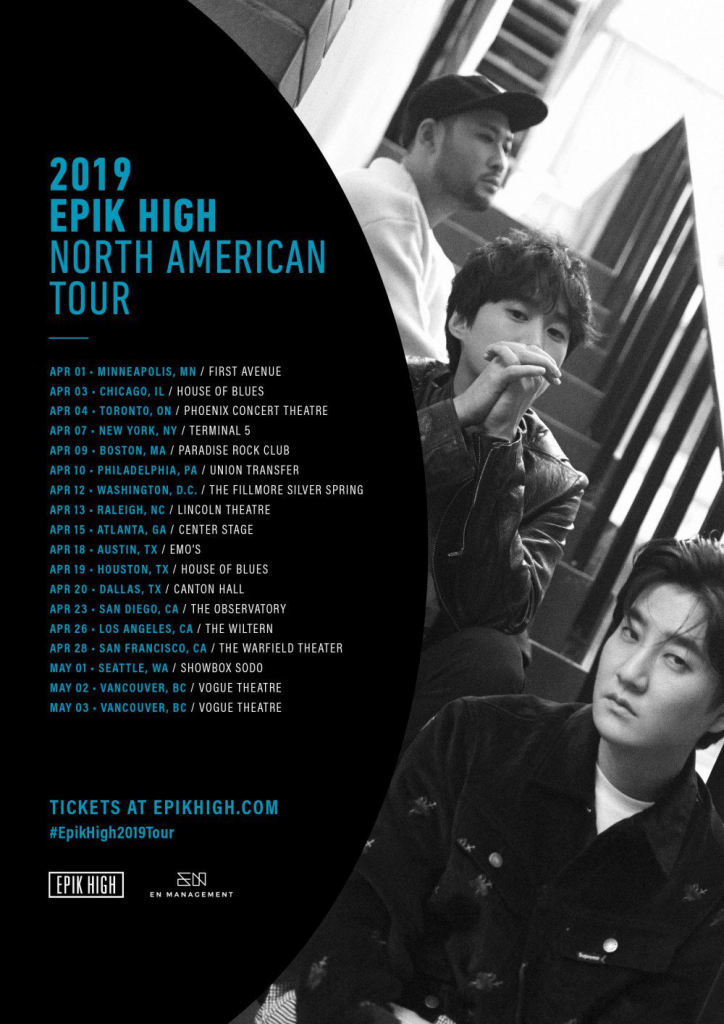 Meanwhile, EPIK HIGH will be touring Europe and North America after the album's release. The tour begins March 13 and ends March 20. Snag your tickets (click links below) to one of their following shows!
Wednesday March 13, 2019– Kesselhaus in der Kulturbrauerei, Berlin, Germany
Thursday March 14, 2019-The Circus, Helsinki, Finland
Friday March 15, 2019– Q-Factory, Amsterdam, Netherlands
Saturday March 16, 2019– La Madeleine, Brussels, Belgium
Sunday March 17, 2019-YOYO (Palais de Tokyo), Paris, France
Tuesday March 19, 2019– Progresja, Warsaw, Poland
Wednesday March 20, 2019– Electric Ballroom, London, UK
April 1, 2019- First Avenue, Minneapolis, MN
April 3, 2019- House of Blues, Chicago, IL
April 4, 2019- Phoenix Concert Theatre, Toronto, ON, Canada
April 7, 2019- Terminal 5, New York City, NY
April 9, 2019-Paradise Rock Club, Boston, MA
April 10, 2019- Union Transfer, Philadelphia, PA
April 12, 2019- The Fillmore Silver Spring, Washington, D.C.
April 13, 2019- Lincoln Theatre, Raleigh, NC
April 15, 2019- Center Stage, Atlanta, GA
April 18, 2019- EMO's, Austin, TX
April 19, 2019- House of Blues, Houston, TX
April 20, 2019- Canton Hall, Dallas, TX
April 23, 2019- The Observatory, San Diego, CA
April 26, 2019- The Wiltern, Los Angeles, CA
April 28, 2019- The Warfield Theater, San Francisco, CA
May 1, 2019- Showbox SoDo, Seattle, WA
May 2 & 3, 2019- Vogue Theatre, Vancouver, BC, Canada
Tickets for the North American tour are available on EPIK HIGH's official website.
—-Joelle Halon
Related Articles