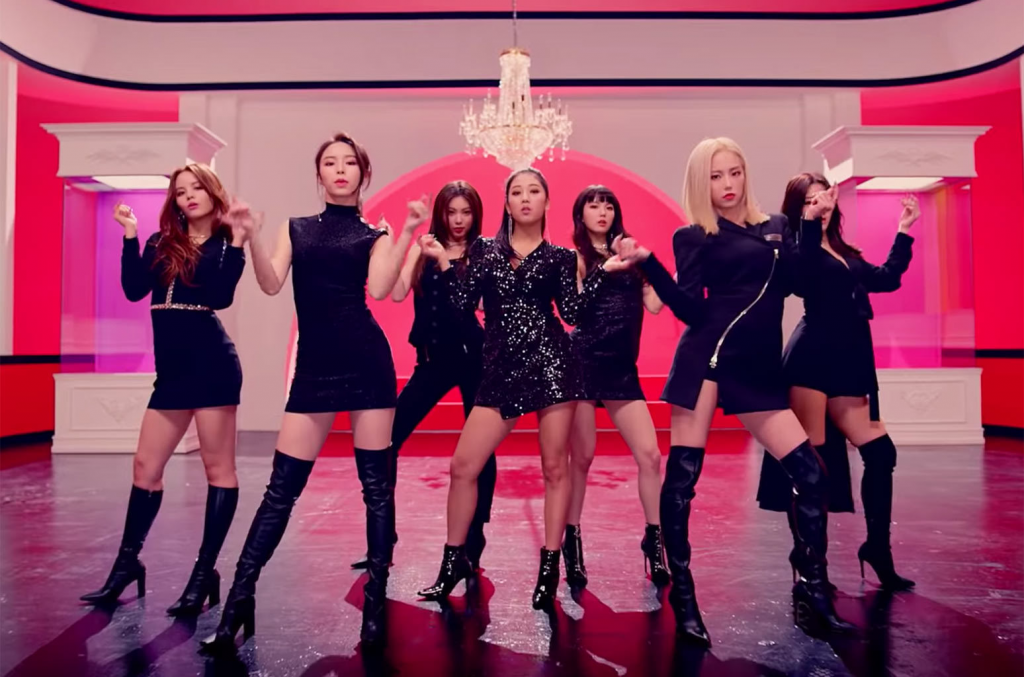 Since 2017, fans fear that Cube Entertainment girl group, CLC, have been in danger of disbandment for quite some time due to lacking domestic sales.
CLC, which is an acronym for CrystaL Clear, have released a steady stream of noteworthy songs since their 2015 debut with the infectious bop "Pepe," but it wasn't until 2017's "Hobgoblin" that caused people to notice them. The girls—Sorn, Seunghee, Yujin, Seungyeon, Yeeun, Elkie, and Eunbin— have several award nominations and wins (they recently snagged the "Next Rising Star of Asia" Award at Thailand's 2018 Daradaily The Great Awards).   On February 12, 2019, they earned their first music show win on The Show. However, despite their recognitions, CLC have yet to gain footing in the country they represent.
However, CLC have gained traction in the U.S. market, specifically on the Billboard charts. In 2017, CLC landed on Billboard charts with their single "Hobgoblin" and their Crystyle EP. In February 2017, Crystyle peaked at number six on the World Albums chart. Later that year, Black Dress peaked at number seven. Free'sm was their lowest-peaking album at number 14 that August.
Fast-forward to 2019, and CLC have made their way back to the Billboard charts with their latest EP, No.1.
No.1 became CLC's best-performing album to date on Billboard, peaking at number five on the World Albums chart. According to Nielsen Music, the album sold more than 1,000 copies, making it CLC's best-selling album in the United States.
Additionally, CLC also debuted at number 19 on Billboard's Heatseekers Albums chart. Their appearance on the chart makes them only the second K-Pop girl group to land on the chart since Red Velvet's RBB album in 2018.
Meanwhile, "No" debuted at number four on Billboard's World Digital Song Sales chart. This is CLC's second number four-ranked song; "Hobgoblin" ranked fourth on the same chart in 2017. Both tracks sold more than 1,000 copies during their first week.
Maybe fans can breathe a sigh of relief knowing that Westerners enjoy CLC's tracks. Perhaps they'll be saved from alleged disbandment once again.
Congratulations to CLC for their Billboard entries!
—-Joelle Halon
Related Articles