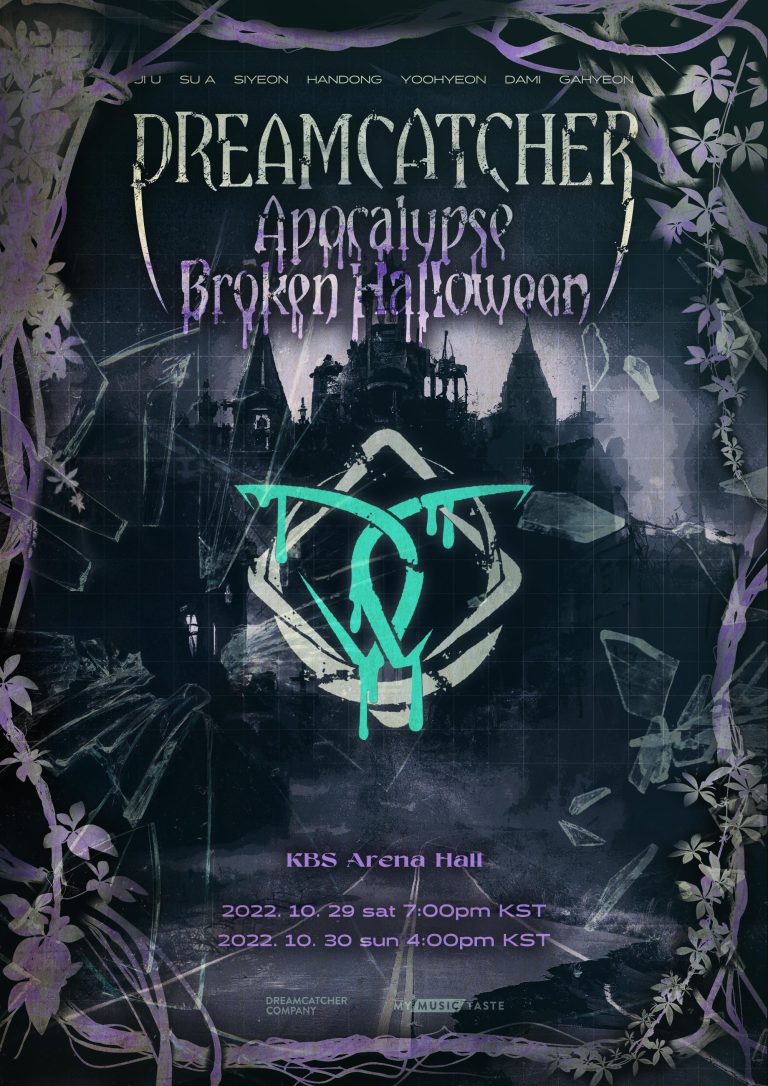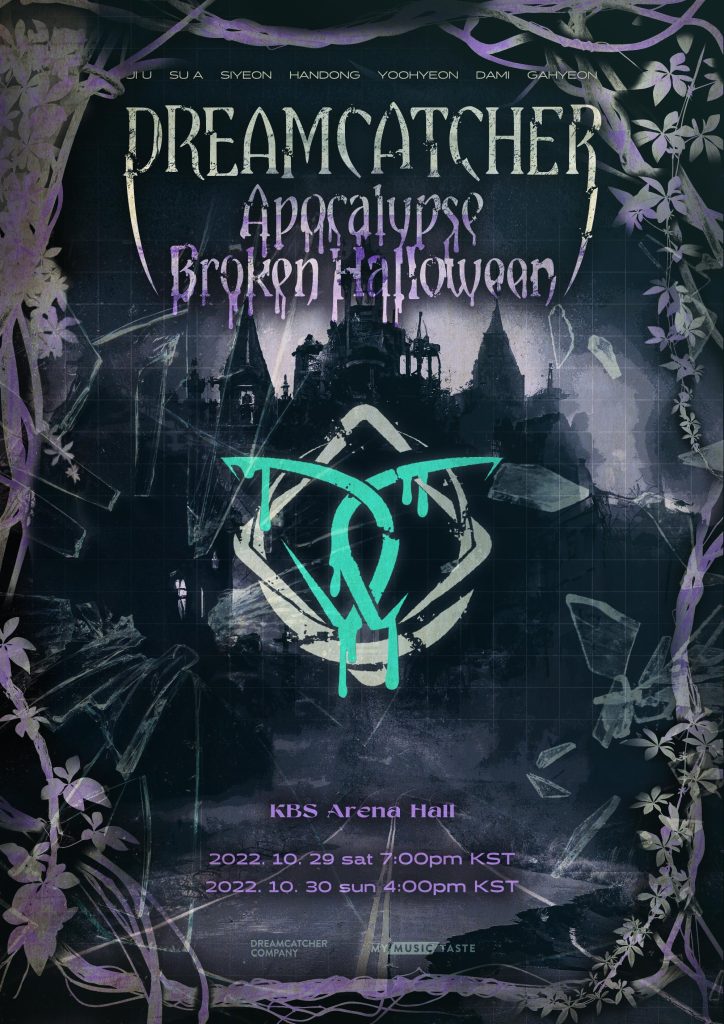 DREAMCATCHER [Apocalypse: Broken Halloween] 2022 World Tour offline and online concert is set to take place on October 29th, 7:00PM, and October 30th at 4:00PM KST on online streaming platform with MyMusicTaste. Ticket sales will open today at 7:30PM KST on Melon Ticket for the offline concert and MyMusicTaste for online streaming.
Dreamcatcher will hold both online and offline at the same time, joining more audiences and communicating with Insomnia (official fandom name) worldwide. Through this Halloween concert, Dreamcatcher not only prepared a set list that can clearly show the group's color and charm but also plans to complete a performance that can be enjoyed together with a sense of realism, including a rich band session and the stage of the recently released seventh mini-album "Apocalypse: Follow Us."
The recently released seventh mini-album "Apocalypse: Follow Us", is proving its global influence with records. Shortly after its release, it topped the iTunes Worldwide Album Chart and topped the top album charts in 21 countries, including the United States, Britain, Australia, Brazil, Chile, Denmark, Indonesia, and Finland, boasting the true value of steady growth.
In addition, Dreamcatcher's to hold a European tour in Germany, Netherlands, Poland, UK, and France sequentially from November 14th, following the domestic Halloween concert, signaling a meeting with fans through active activities until the second half of this year.
Tickets for DREAMCATCHER [Apocalypse: Broken Halloween] 2022 World Tour's online streaming will be available through MyMusicTaste. Information regarding ticketing for the shows can be found on : ttps://mmt.fans/bFfB
DREAMCATCHER [Apocalypse: Broken Halloween] 2022 World Tour
October 29th, 2022, 7:00PM (KST) & October 30th, 2022, 4:00PM (KST) – MyMusicTaste
Dreamcatcher's seven members: JI U, SU A, SIYEON, HANDONG, YOOHYEON, DAMI, GAHYEON
MANAGEMENT AGENCY) About DREAMCATCHER COMPANY:
Established in 2008, DREAMCATCHER COMPANY is a South Korean record label and entertainment agency founded by the prominent production duo E-tribe. Since the debut of its first artist Nassun, the company has grown in size over the years, producing artists and idol groups under its own name. V.O.S, Dalshabet, and DREAMCATCHER are the major artists that are currently associated with the label. Recently, the company also launched subsidiary labels HF Music Company, Dreamcatcher Company, and D1CE Entertainment and is garnering much attention and recognition from the public as the rising creator of future K-pop artists.
PROMOTER) About MyMusicTaste:
MyMusicTaste is a fan initiated live event making service that brings fans, artists and promoters from all over the world together in one place to create a valuable and meaningful concert experience for everyone involved. MyMusicTaste puts the power in the fans' hands, allowing fans to request their favorite artist's concert in their city. With the mission to connect and amplify the voices of fans all over the world, MyMusicTaste successfully promoted concerts of artists such as EXO, GOT7, MONSTA X, The xx, Machine Gun Kelly, and more in over 57 different cities. With the simple idea–empowering fans to bring their favorite artist's concert in the city of their choice based on fan demand–MyMusicTaste is challenging the $27 billion concert market through cutting-edge technology and sophisticated, user-friendly service. Currently, www.mymusictaste.com supports more than 30 countries and offers 15 different languages.
Related Articles