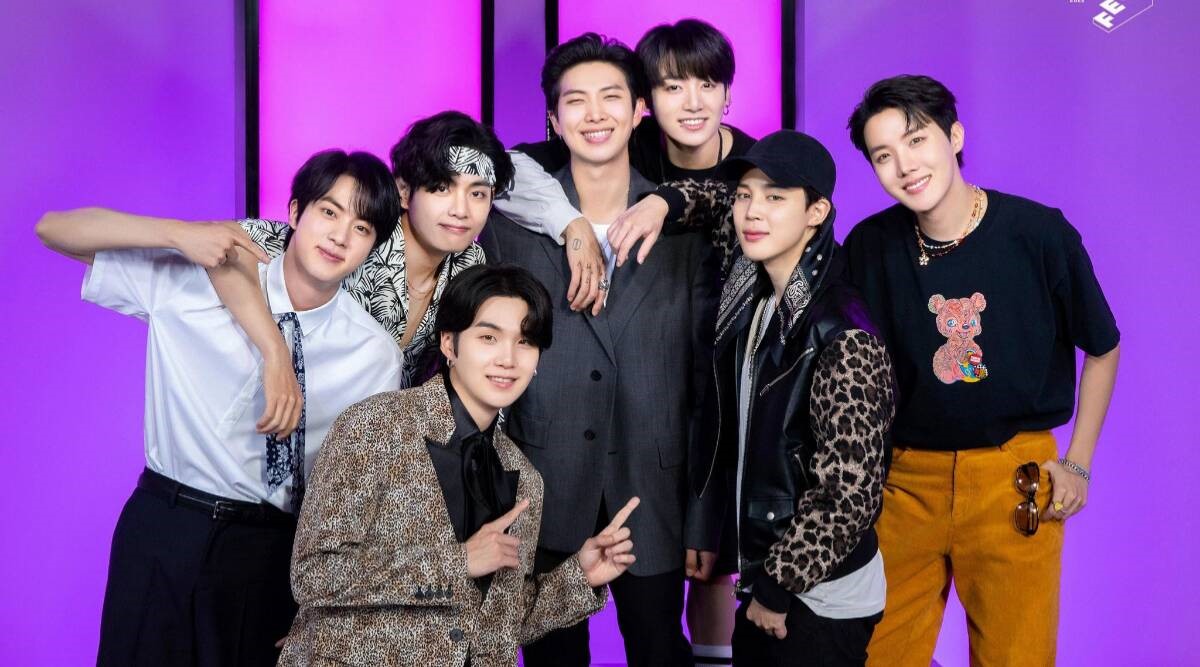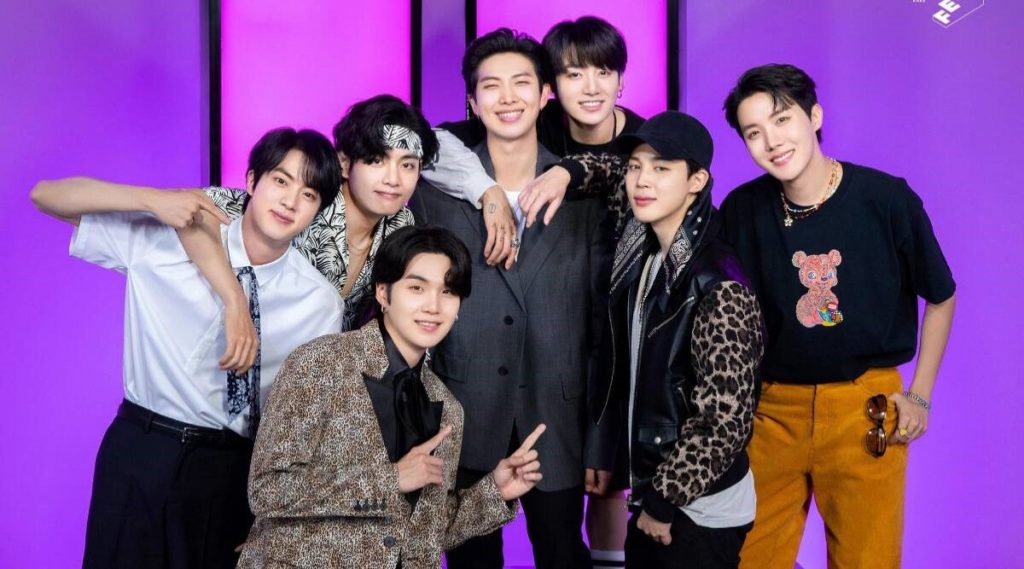 After years of debate regarding if BTS should enlist in the military or not due to their cultural impact, BIGHIT MUSIC announced via a press release all BTS members will start enlisting beginning at the end of 2022.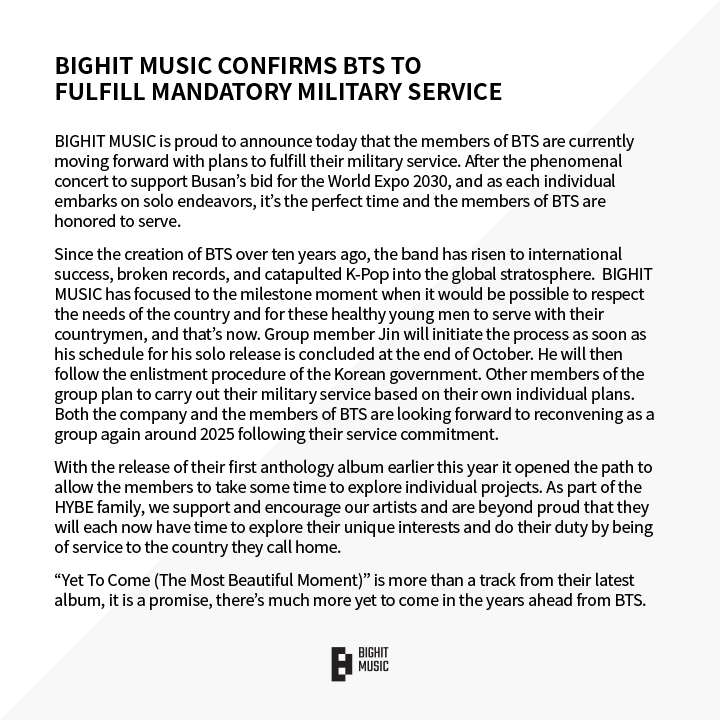 The news came following BTS' successful Yet to Come in Busan concert.
"The members of BTS are currently moving forward with plans to fulfill their military service," starting with the eldest member, Jin, who is turning 30 this year, BIGHIT MUSIC told ABC News Monday.
In South Korea, all able-bodied men are required to serve in the military before they are 28-years old, though men who "excel in popular culture, art, and sports" can defer enlistment until they are 30-years old. Jin, BTS' oldest member, was able to defer his service until 2022.
"I think the country sort of told me, 'You're doing this well, and we will give you a little bit more time,'" Jin told Rolling Stone in 2021.
Over the years, fans have petitioned for BTS not to serve in the military due to their cultural and financial impact on South Korea. After South Korean president Moon Jae-in appointed BTS as a special envoy for public diplomacy, ARMY and other K-Pop fans rallied again in hopes of granting BTS an exemption. The group did earn deferment privileges.
Some South Korean government personnel have been in favor of BTS skipping their mandatory service including Culture Minister Hwang Hee and politician Noe Woong Rae, while other officials have pointed to their enlistment being "desirable" in order to "preserve the image of fairness."
BTS did not ask for special exemptions.
Jin will be the first member to serve and is expected to officially enlist in November after he applied to cancel his enlistment extension. The elder member will wrap up his solo activities in late October prior to enlisting.
During the Yet to Come in Busan concert, Jin teased his solo work.
"I got the opportunity to work with someone I like, so a single will come out soon," Jin told fans.
Following Jin, the rest of BTS are expected to enlist in order throughout 2023-24, though enlistment times have not been announced. Jungkook, who is the youngest, is expected to enlist last. BIGHIT MUSIC does expect the group to get back together "around 2025."
While BTS' enlistment will have an impact on South Korea's finances (the country stands to lose "billions"), the anticipation of their 2025 return should alleviate the country's worries as fans will be excited to see one of the world's most popular groups back together. BTS's short-term loss could stand to be one of South Korea's gains in the future.
Meanwhile, BIGHIT's announcement caused BTS to trend on social media with a mix of well wishes and sadness. One thing is clear is fans will wait for BTS and will be excited to see the members back and better than ever in the future!
The "best is yet to come."
—-Olivia Murray
#BTS #BTStoenlist #BTSmilitaryservice #koreanmilitaryservice #kpop #kpopidol #BIGHIT #BIGHITMUSIC #BTSEnlistment #BTS2022Enlistment #kcrushnews #kcrushmagazine #popmusic #iheartradio #koreanmusicchart #BTSJintoenlist #southkorea #ABCNews #BTSBusanConcert #Billboard #kcrushamericamagazine
Related Articles