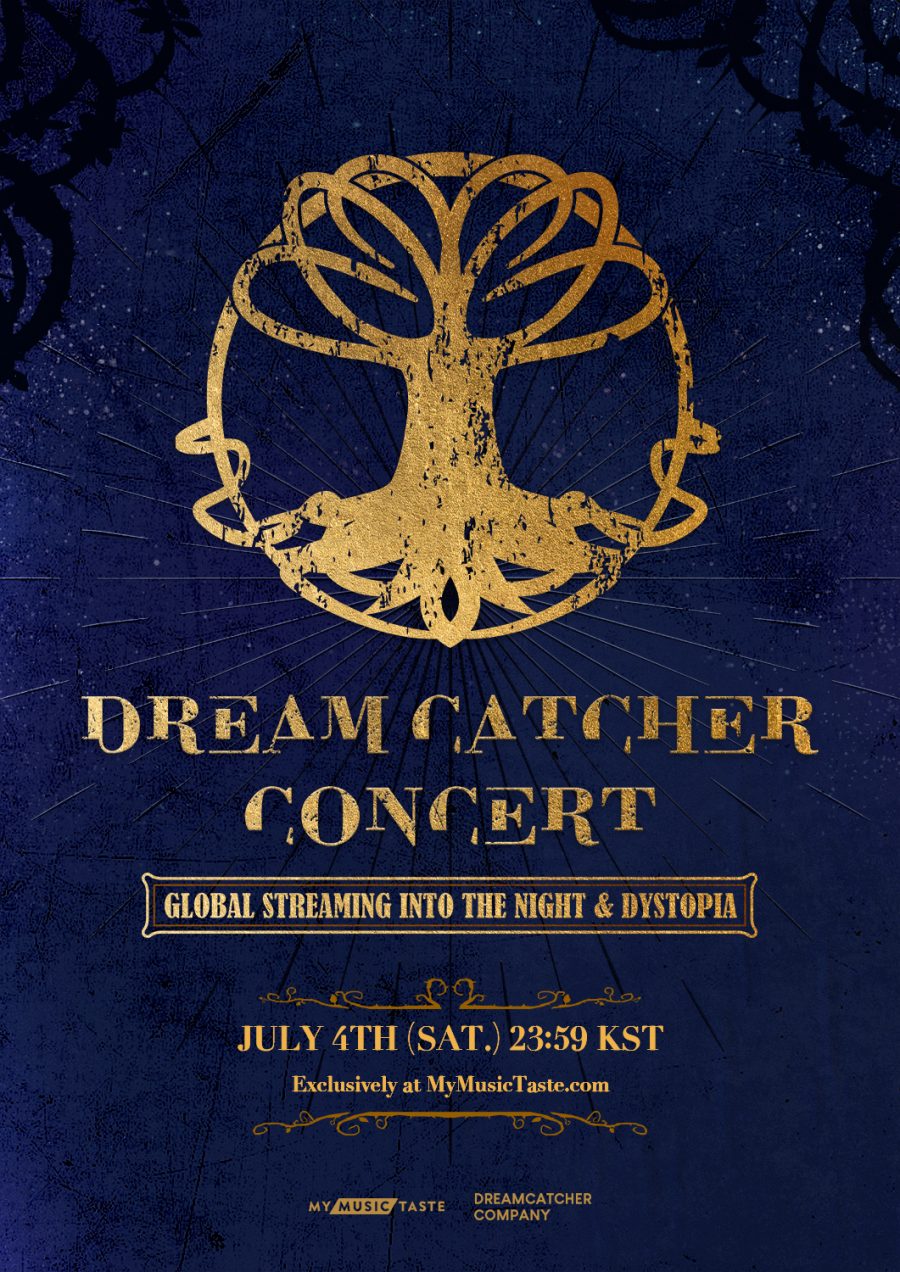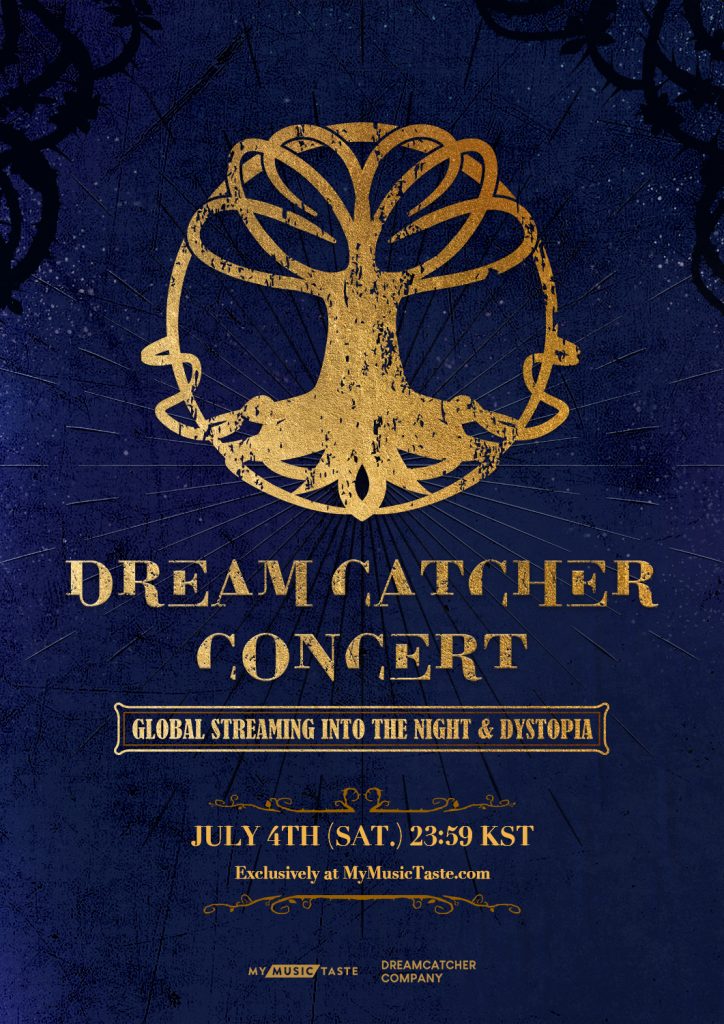 After successfully captivating audiences all over the world in 2019, DREAMCATCHER is determined to stay connected with their fans through their very first online concert titled DREAMCATCHER CONCERT GLOBAL STREAMING INTO THENIGHT & DYSTOPIA.
DREAMCATCHER's first online concert was made possible by a technology forward platform, MyMusicTaste, that not only allows fans to request physical concerts of their favorite artists in their cities, but also provides the newly added feature of online streaming, which allows artists and fans to stay connected in the pandemic age.
This show comes after DREAMCATCHER's successful completion of their North American, European and Latin American tours, also actualized through the overwhelming requests of fans on MyMusicTaste. In today's reality of restricted travels and social distancing, this unique online concert will allow global fans of the Seoul-based group to experience their music and energetic performances from the comfort of their homes.
DREAMCATCHER debuted in January 2017, with the single "Nightmare" and quickly caught the attention of music critics with their unique "Young Metal" sound, and intoxicatingly enthralling choreography. Voted no.3 on Billboard's Best New K-Pop Acts in 2017, the group's worldwide fame has grown exponentially since; their title track, "데자부 (Deju Vu)," from their special mini-album Raid of Dream released in September 2019 entered Billboard's World Albums Chart at no.10. Shortly after its release, Raid of Dream also topped the iTunes album charts of nine different regions—Argentina, Peru, Finland, Hong Kong, Malaysia, Norway, Singapore, Sweden, the United Arab Emirates—and entered the top five iTunes album rankings in ten additional countries, further solidifying DREAMCATCHER's rapidly increasing K-pop influence.
DREAMCATCHER's burgeoning fandom was also demonstrated by the rapid trajectory of their two crowdfunding projects. Both crowdfunding projects were launched in collaboration with MyMusicTaste and easily surpassed their respective funding goals: their first crowdfunding project opened in July 2018, and reached 555% of its funding goal, while their second crowdfunding project opened in November 2019, and reached 779% (raising $233,823) of its funding goal. DREAMCATCHER is composed of seven female members: JiU, SuA, Siyeon,Yoohyeon, Dami, Handong, and Gahyeon.
Online show ticketing info: Ticket sale is open from July 12, 11:00 AM KST, onMyMusicTaste.com. Early Bird special prices are applied on a very limited quantity of tickets.
Handong will not be participating in this show due to her activities in China.
Further information regarding ticketing and the show itself can be found throughhttps://mmt.fans/HQRW or through other social media channels of MyMusicTaste.
DREAMCATCHER CONCERT GLOBAL STREAMING INTO THE NIGHT & DYSTOPIA July 4, 2020, 23:59 KST – MyMusicTaste
About MyMusicTaste: MyMusicTaste is a fan initiated live event making service that brings fans, artists and promoters from all over the world together in one place to create a valuable and meaningful concert experience for everyone involved. MyMusicTaste puts the power in the fans' hands, allowing fans to request their favorite artist's concert in their city. With the mission to connect and amplify the voices of fans all over the world, MyMusicTaste successfully promoted concerts of artists such as EXO, GOT7, MONSTA X, The xx, Machine Gun Kelly, and more in over 57 different cities. With the simple idea–empowering fans to bring their favorite artist's concert in the city oftheir choice based on fan demand–MyMusicTaste is challenging the $27 billion concert market through cutting-edge technology and sophisticated, user-friendly service. Currently,www.mymusictaste.com supports more than 30 countries and offers 15 different languages.
About Happy Face Entertainment: Established in 2008, Happy Face Entertainment is a South Korean entertainment company founded by the prominent production duo E-tribe. Since the debut of its first artist Nassun, the company has grown in size over the years, producing artists and idol groups under its own name. V.O.S, Dalshabet, and Dreamcatcher are the major artists that are currently associated with the label. Recently, the company also launched subsidiary labels HF Music Company and Dreamcatcher Company, and is garnering much attention and recognition from the public as the rising creator of future K-pop artists.
Related Articles