That simple act of making a cup of tea has somewhat ritualistic, relaxing, and healing effect. Whether you prefer black tea, herbal tea, or tea with milk, we always prepare our current favorite picks whenever we start our day. While the global tea market is facing rapid changes of consumer demands and preferences, emerging power of Asian tea brands is highly noticeable.
The Asian region has their unique, long-standing culture of enjoying tea; even predating written history. The act of pouring tea has been elevated into the level of art, with years of training. Its sophisticated tea culture and different varieties of tea works as strong points to attain market competence, attracting tea enthusiasts all over the world.
The list below contains the most prominent 10 brands of tea in the Asia-Pacific region, among them China, Japan and India in particular. As tea is the most beloved beverage in these countries, growing demand from these countries are credited for their dominance of the global tea market. 
China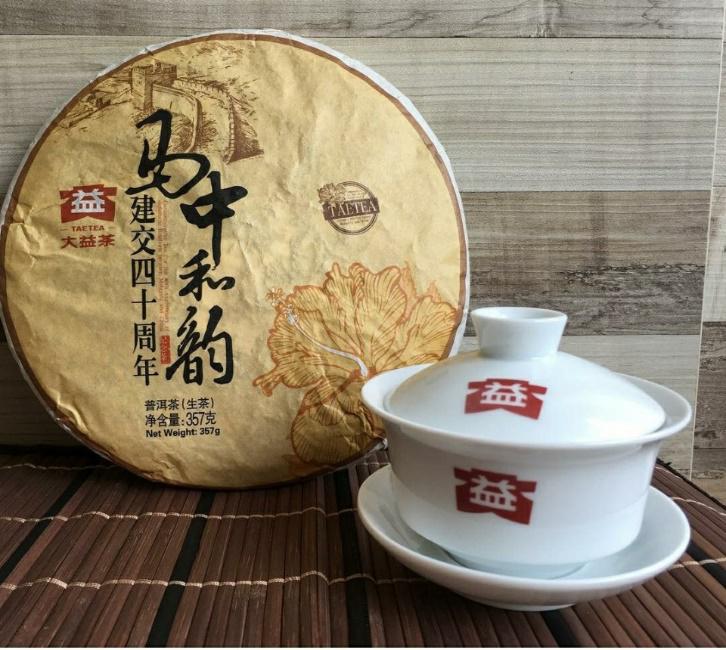 Da Yi Tea (Taetea)
Initially Da Yi ('Great benefit' in Chinese) was a name of a tea brand from old Menghai tea factory, one of the biggest manufacturers of ripe (Shu) Pu-erh tea in Yunnan during 1938-1950. With a group of over 90 tea professionals with origins from all over China, this factory is the oldest specialized tea factory in Yunnan Province.
Da Yi tea has a solid reputation, well renowned by Pu-erh tea lovers. Their tea leaf pancakes with white and red printed packaging are one of distinctive features you can find from Da Yi tea. Farmed in Kunming region and stored in maturation process, Da Yi patties are well known for its high-quality puerh tea bulks. Established as a group company in 2004, it is looking for global market sales with continuous R&D under the name of 'Taetea'.
Bama Tea
Spanning four centuries, the former royal tribute tea from Fujian Province has transformed into a high-end Chinese tea chain with more than 1,800 stores. Their signature product is Tiegwanyin tea, known as one of the 4 precious varieties of Chinese tea with Puerh and Longjing and Jasmine tea. Its deep fruity flavor is beloved among generations of tea lovers.
Bama's owner, Wang family has kept the lineage of providing tea for Qing emperors since the discovery of this breed in 1736. Well acknowledged in Southeast Asia, Bama started to expand its business globally with refined facilities- now exporting over 2000 tons of tea products all over Europe, North America, and Africa.
Wuyutai
Wuyutai holds its name from almost all of tea lovers in Beijing. First established in 1887, Wuyutai has won high reputation as one of the historical brands of China, well-known for its high-quality tea products. Wu Xiqing from Anhui province opened a tea store in Beijing during the late Qing Dynasty (1644-1911), naming the shop 'Yutai'; later updated to include his family name 'Wu'. For over 120 years, Wuyutai has been holding up its unique tea producing methods. The most beloved is its secret jasmine tea recipe – a sought-after mixture of green tea and jasmine. Rebranded as Beijing Wuyutai Co. in 2005, it now has more than 190 chain stores in China.
Japan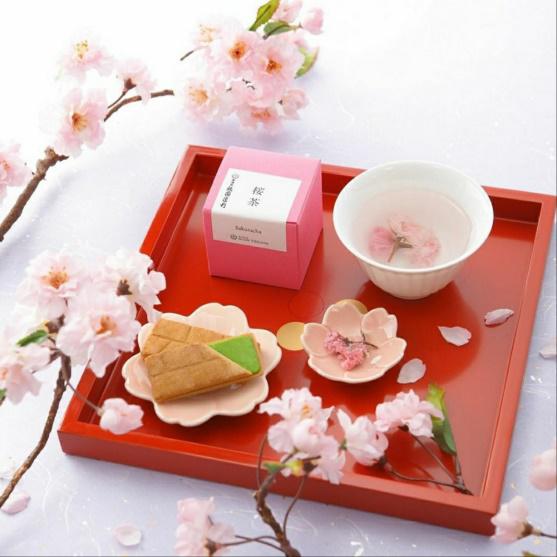 Fukujuen
Established in the Yamashiro region of Kyoto in 1790, Fukujuen has a long tea-making history. Honoring its history and tradition, 'Iyemon Tea' was named after the founder, Iyemon Fukui. The tea master of Yamashiro was assigned to deliver the official tea to Japanese Bakuhu governments.
Tea from Yamashiro has contributed largely to the famous "Uji-cha" (Uji tea), which is a product of Fukujuen well known in all over Japan and even globally. One distinct characteristic in their tea-farming process is that they take time to pull out the highest quality of matcha from their stone mills.
Giontsujiri
Its initial history dates back to 1860, but its first store – Tsujiri Tea Shop was opened in Taipei in 1902. First store in Japan was opened in 1948 after war in Gion, Kyoto. Being famous for its Uji tea and Ooolong tea, Giontsujiri's Uji Tea is majorly sourced from southern Kyoto province. Giontsujiri produces a wide stretch of tea leaves numbering up to 12 – on top of that, Giontsujiri is growing famous for its eye-pleasing dessert products made with green tea flavors.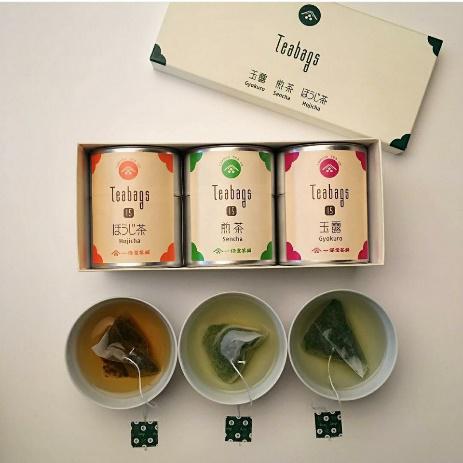 IPPODO
Located in the heart of Kyoto, Ippodo Tea Co. has been providing the highest quality Japanese green tea for over three centuries, cultivated in fields of Kyoto and its surroundings. This region is renowned for producing the highest grade of green tea in Japan, thanks largely to its mild misty climate, mineral-rich soil and near-perfect balance of sunshine and rainfall.
Its origin dates back to the year 1717, when founder Rihei Watanabe established a tea shop called OMIYA at Teramachi Nijo.  The shop's reputation for providing high quality tea grew quickly, receiving recognition from royal court. In 1846, the shop was renamed IPPODO(preserve one).
India
Taj Mahal Tea
Brooke Bond Taj Mahal Tea initially started in 1966 in Kolkata, soon established its position as India's first premium tea brand. Their tea farms are located in the gardens of Assam, Darjeeling and the Nilgiris.
Launching its tea houses in collaboration with Unilever in 2015, it seeks for global expansion -Their products include loose teas, whole leaf tea bags as well as their Gourmet Chai collection, with teas such as Karipatta Delight and Mint Masala tea.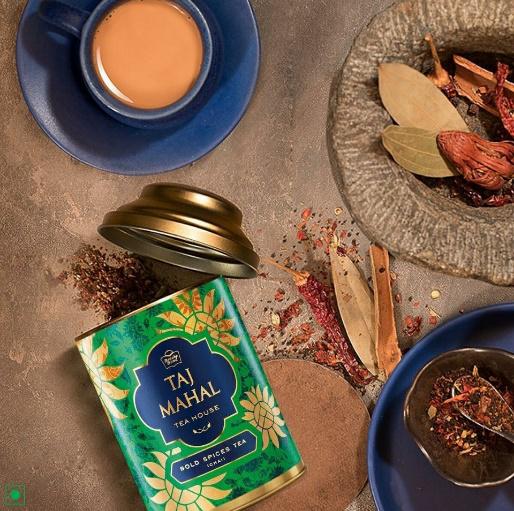 The Hillcart Tales
This Kolkata-based premium tea brand was launched in by a family with over five generations in tea trade business. With 32 variants and with Green tea, Black tea, Orthodox long leaf etc. All the tea variants include no processed sugar. But what features the most of this brand is wide range of Dessert teas, known for their rich flavor – named as Tiramisu Delight, Apple Strudel, Lemon Cake, Caramel Dream, Strawberry Lime, and Exotic Mélange.
Bio-degradable tea bag made of muslin cloth is one of the distinctive features of this brand. Having supply chains to more than 40 destinations worldwide, this company has also been associated with world's luxury Hotel chains such as Marriott, Hyatt, Trident, Westin.
Korea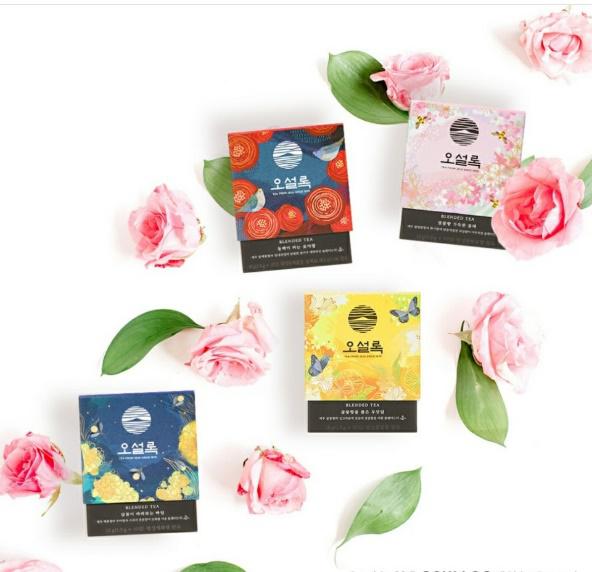 Osulloc
Osulloc is a top-notch Korean tea brand, well known for its exquisite Jeju green tea products. their premium tea product 'Illohyang' and 'Sejac' has been awarded the first place at the North America Tea Championship and the World Green Tea Contest.
Jeju island, where Osulloc's tea farm is located, is a best green tea field with an annual temperature over 14℃, slightly acid soil of pH4.0~5.0, and the hot and humid climate with annual precipitation of more than 1,600mm. Once a barren and rocky field, Jeju Island.has turned into the best tea field for premium green tea with Osulloc's passion and devotion.
With its nation-wide fame and worldwide acknowledgment, it has established tea cafes at the major locations in Seoul. Osulloc is now expanding and developing its specialties, with a variety of different tea products and green tea-based desserts; including green tea icecream, green tea cookies and cakes.


Ogada
Founded in 2009, Ogada is an emerging Korean blended tea franchise, operating 131 local stores in Korea. Ogada has its passion of targeting consumers of all ages to break stereotypes about tea and encourage general tea consumption. Ogada incorporate herbs, fruits and local ingredients blended into modern tastes based on traditional tea.
With skyrocketing sales growth of around 30 percent, it is receiving the benefit of tea boom in Korea – expecting to achieve 10 billion won ($8.82 million) sales by 2020.
—-Uinn Peng
Related Articles