Spring and summer will be bringing many K-Pop concerts to the United States. There will be plenty to look forward to with AOMG, B.A.P, TEENTOP, K-Con, and GOT7 upcoming. It's exciting to go to concerts and prepare for them, but it's also stressful! For those who find concert prep stressful or you're new to whole thing, here are some tips to help you prepare for the wave of K-concerts or any other concert you wish to attend now and in the future.
Preparations
Your favorite group just announced their tour and they're coming to your city: Everyone rejoice! What do you do now?
The first instinct is usually to panic. Do you have enough money? Will you have enough money? Do you have transportation? Who are you going with? What do you wear!? So much stress!
Tickets
First, you don't need to buy expensive seats to enjoy a concert. There have been times where people have skipped paying bills to go to concerts. Don't do that!
While more expensive seats bring you closer to the action and may possibly have perks depending on the promoter, it doesn't mean you have to break the bank. Find a ticket that fits within your budget. You're still guaranteed a good time no matter the cost. Also, don't fall into scalper temptation! There are people who buy up seats just for the purpose of reselling them for a higher price.
Merchandise
Many venues have merchandise tables before and after the concert. Goods are expensive! There are two choices here: Purchase concerts goods prior to the event through retailers like K-Pop Town or YesAsia since some companies do release goods. Depending on retailer, sometimes goods are less expensive.
If you want to purchase goods at the venue and you're worried about funds, save up prior to the concert. Collect change in a jar and convert it to paper currency prior to concert day. Save five dollars a day I f possible. If it's 45 days before a concert, that's $220 you saved without having to dip into your savings.
Travel and Lodging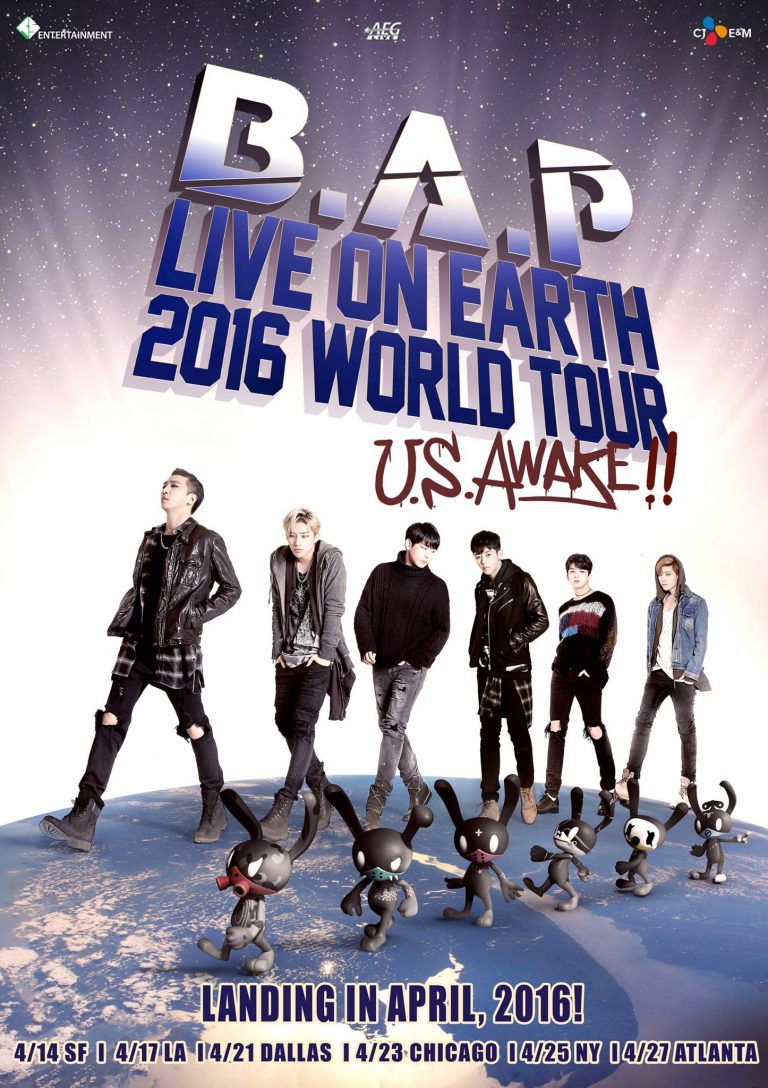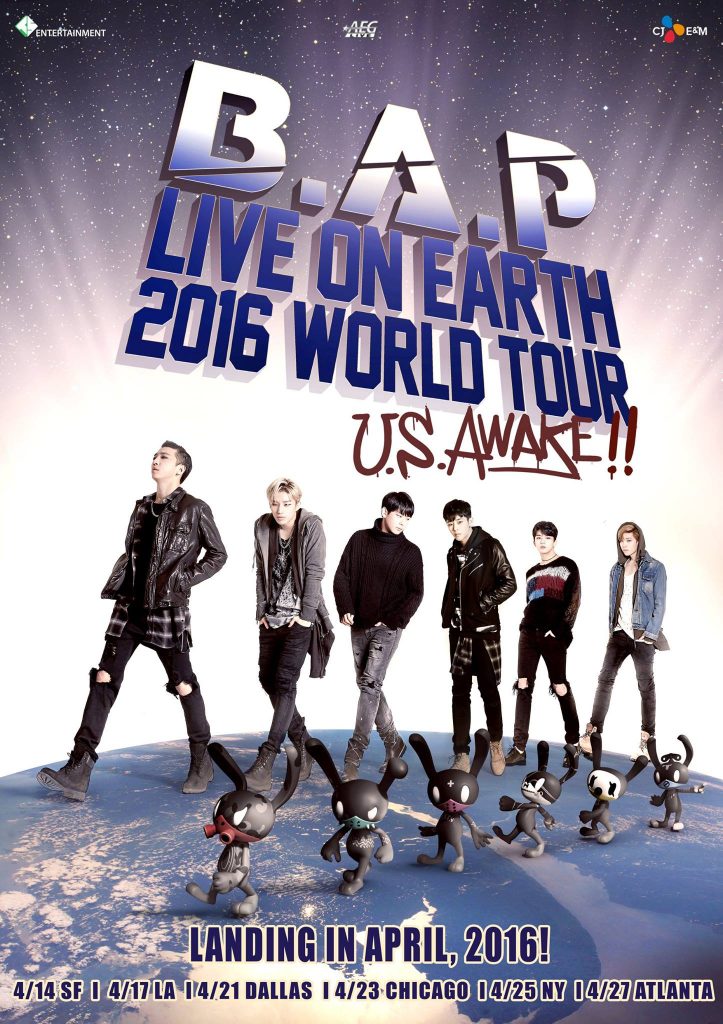 While saving money and prepping for a concert, consider travel costs as well. If you're traveling from far, you'll need to budget for gas, plane tickets, or car rental costs. All of this varies depending on travel company and state. Also, if you're driving, have change with you at all times because of those pesky tolls!
If you are traveling from out of state, let's look at places to stay. Hotels inside big cities like Dallas or Chicago tend to be more expensive than lodging just outside city limits. If you're looking to save money and don't mind additional travel, look for lodging just outside the cities.
However, if you're set on staying in the city, you could opt for lower tier lodging or sharing a room with other concert-goers as long as everyone pays their share (for this, we recommend setting up a contract). Check different concert groups for each tour stop to see if people are looking for roommates. Of course, exercise caution and common sense! Don't throw your common sense out of the window just to save a few dollars while wanting to see your favorite band. Research your accommodations. Get to know potential roommates, too. If something doesn't feel right, don't do it!
Dress Your Best!
Now for one of the most important questions: What to wear?
This one is simple: Dress comfortably! Wear comfortable shoes just in case the venue allows you to stand. Jeans or shorts are more than acceptable, as are hoodies, t-shirts, tank tops, or a lightweight blouse. Concert venues can get hot, so don't overdo it with layers, heavy fabrics, or even cosplay outfits just to look cool. People are at the concert to watch their favorite group, not to look at you, so be casual. Be comfortable. You'll be happy you were at the end of the end of the night!
Things to Consider
Now with some main elements out of the way, there are some minor important details to go over. Sometimes, these are details people overlook.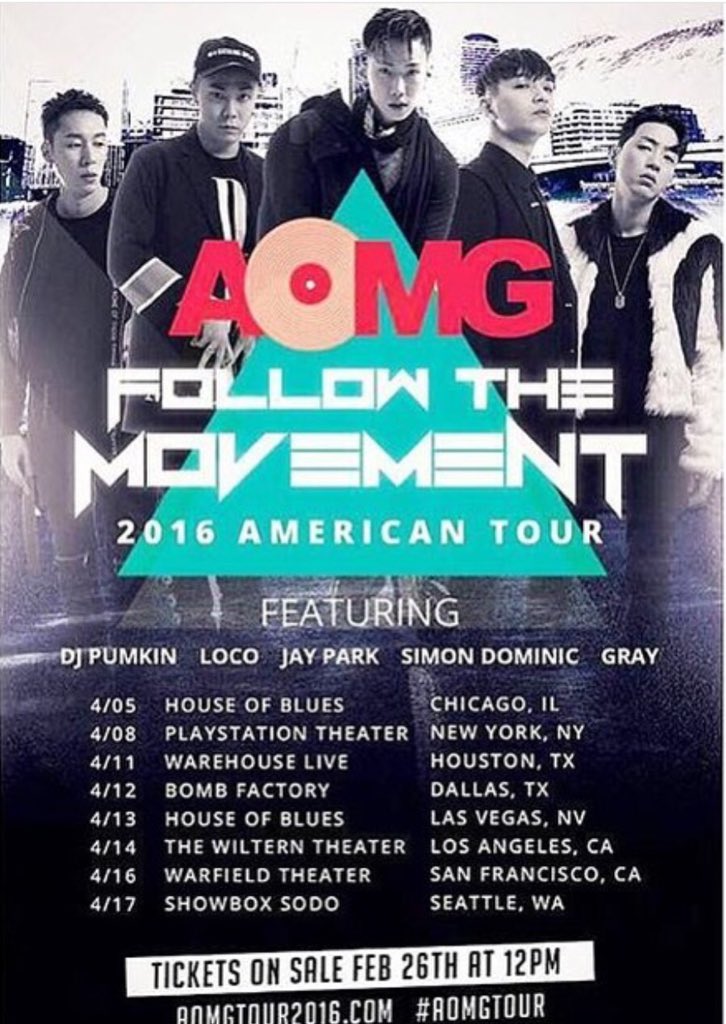 Prepare for Emergencies
Emergencies happen. You may not experience one, but they do happen. As a just in case, we recommend having the following, especially if you're driving to a venue (or anywhere).
Have a phone charger handy: Portable chargers are available at many retailers. Have a charged one with you just in case your phone dies.
Have a car battery charger: While this sounds ridiculous, if you have an older car or one that runs on a lot of electronics, it's a good idea to have a portable charger ready. There are large car chargers on the market; but there are also smaller, more compact ones like the Halo Bolt that may come in handy.
Have flashlights or flares just in case of car trouble: In addition to this, keep a tire gauge, tow rope, snow shovel and kitty litter (winter travel), drinking water, and a rain poncho.
Have an old-fashioned phonebook in your car: Just in case you can't access the Internet, an old-fashioned phone book can get the job done. If you think the Internet will never fail you, have a phone book app installed.
Keep blankets in your car: These are handy just in case you stall out and it's cold.
Always keep emergency funds in your wallet: My dad always told me to keep an extra $50-$100 in my wallet just in case. You never know when you'll run short or if you'll need gas or a tow. With this, keep a debit card or a prepaid card with emergency money on it just to be safe.
At the Venue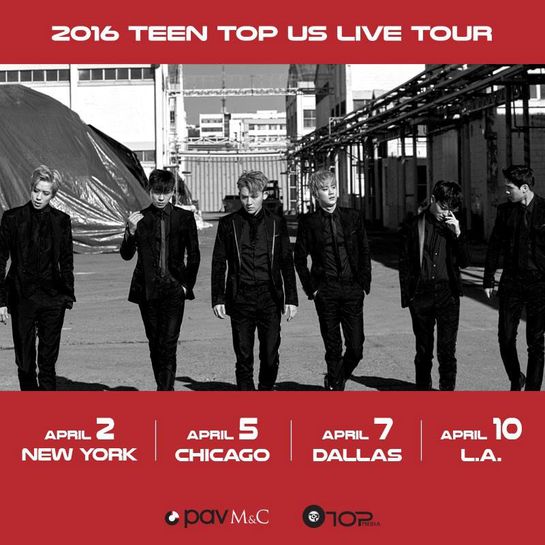 While attending the show, it's nice to keep a few items handy for you and others (the latter is optional, of course).
Keep aspirin on-hand: Concerts and crowds get LOUD! You may need these heading home.
Ear Plugs: While people want to attend a show, sometimes the noise may be too much. Ear plugs help lessen the blow and make the concert more enjoyable.
Tampons and Pads: For the ladies out there, these are a must! Even if you aren't expecting your cycle, others might. Be a good person and have some on you just in case.
Condoms: Face it, some people do hook-up at concerts.
Have RFID protection for credit cards and IDs: There are bags and inexpensive sleeves available on the market to help protect your credit cards and IDs from skimming. Keep your identity safe!
Band-Aids: Injuries and blisters happen.
While many of these items in the consideration section seem excessive, keep in mind you do not have to adhere to everything. Mostly, these items are just to help you consider possible emergencies and issues.
Have Fun!
Of course, the number one thing is to have fun at a concert. Otherwise, what would be the point? Be safe. Be wise. Enjoy!
—-Joelle Halon
Related Articles