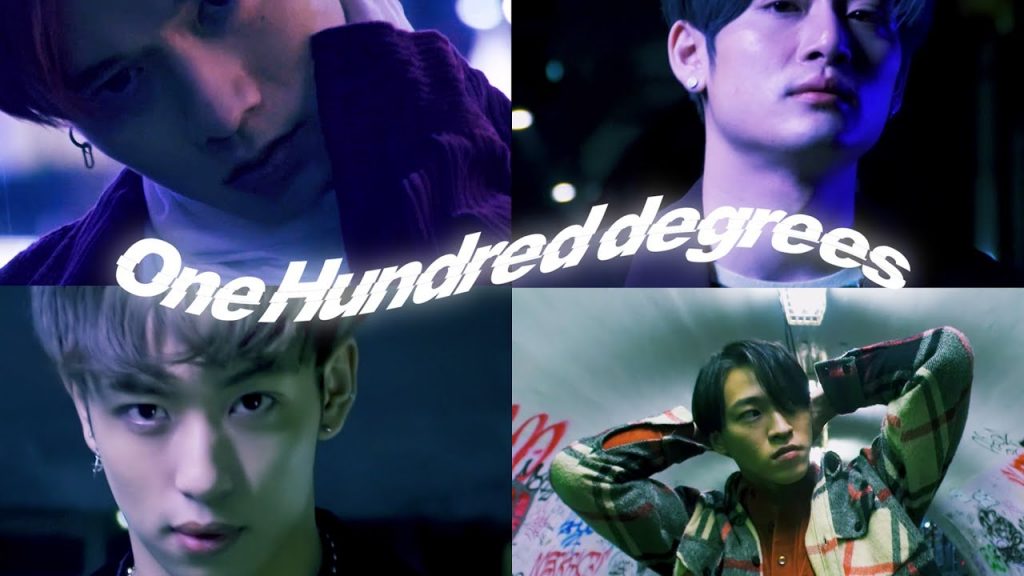 The music video for 'One Hundred degrees', the latest track by Chinese-Japanese boy group WARPs UP, was released on YouTube, January 22.
WARPs UP 'One Hundred degrees' music video:
Following 'Hali Gali' in November 2020 and 'Cloud 9' in December, 'One Hundred degrees' is the group's third single in three consecutive months. An instrumental version of the song was used briefly in a YouTube teaser video released over a year ago, and now for the first time it is available as a full song. This was the very first track the group worked on when they formed, and it holds a special place in the members' hearts.
'WARPs UP DANCE BREAK #110 -FULL Ver. -' teaser video:

The song is WARPs UP's unique take on trap, and its lyrics mix three languages – Japanese, Chinese and English. The lyrics have been rewritten since their original incarnation, as WARPs UP have grown over time from their experiences and successes. They sing of how even the biggest flame starts from a mere candlelight, a reflection on how starting small means you have plenty of room to grow.
The choreography that accompanies the song has also been reworked, so fans can enjoy comparing the new dance moves with the original steps featured in the teaser video.
WARPs is an abbreviation of Wave Assemble Radical People-syndicate, based on the concept of creating waves of innovation. It is a project that produces a variety of unique artistic works and transcends national borders. WARPs UP are one of the groups within the WARPs project.
The group includes two members from Japan and two from China. The Japan side features RIKIMARU, a dancer and choreographer for many famous artists, and SANTA, a top-level dancer who has earned the title of World Champion at a world-renowned dance battle. Meanwhile, Chinese members MINGJUN and LANBYI gained performing experience as trained idols in China.
RIKIMARU and SANTA are also soon set to appear on the popular audition program 'CHUANG 2021' in China.
As their star continues to rise, WARPs UP are forging their own path. Check out 'One Hundred degrees' for a unique approach to music and dance.
――――
WARPs UP official website:
WARPs UP YouTube Channel:
https://www.youtube.com/WARPsFACTORYTV/
Weibo:
@WARPs_UP
https://www.weibo.com/7028502927
Instagram:
@warpsup_official
https://www.instagram.com/warpsup_official/
Twitter:
@WARPsUP
————————-
Images: https://www.dropbox.com/sh/nq1aw59yewdihl3/AADjocRK5uncrpXCsELVrC-Ja?dl=0
Related Articles