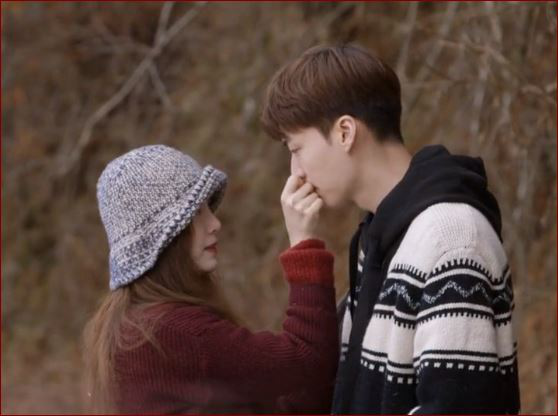 A still of Goo Hye Sun and Ahn Hae Jyun from Newlywed Diary
How they started
Affectionately known as the Ahn-Goo couple, Ahn Jae Hyun and Goo Hye Sun have been garnering interest from South Korean and international fans alike ever since they first revealed their relationship after working together on vampire Kdrama Blood in 2015.
The couple made their on-screen romance a reality culminating in their marriage in May 2016. Their participation in a reality show called Newlywed Diary in 2017 showcasing their normal everyday routines and activities as newlyweds further ignited the interest of audiences.
Rising popularity and acceptance
In the Korean entertainment industry, keeping dating and relationship news a secret is the norm as domestic fans have been known to frown upon their favorite celebrities being in relationships, often drawing criticism and censure.
In that sense, the Newlywed Diary helped the couple gain acceptance as they won over fans with their obvious affection and sweet devotion to each other in their interactions seen on the show.
The presence of the couple's various pets – they have 6 pets (dogs & cats) between them! – and their antics further added humor and liveliness to the show giving a sense of the couple's animal-loving personalities and prompting viewers to wonder how the couple will be once they have their own offspring to add to the mix!
Individual activities – Ahn Jae Hyun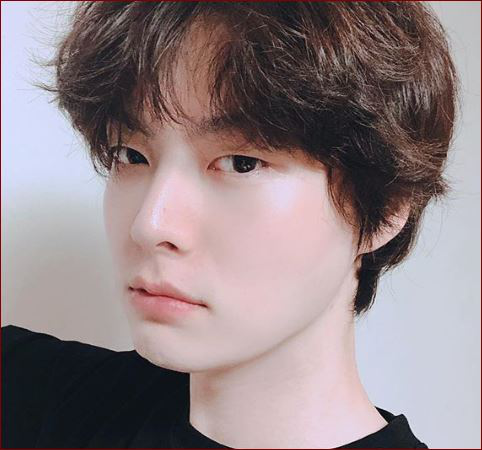 A photo of the actor from his Instagram account @aagbanjh
The youthful 31-year old model turned actor first grabbed the attention of fans while playing the younger brother of Jun Ji Hyun in mega hit 2014 Kdrama You Who Came from the Stars. The huge success of the series led to more drama roles for the actor in Kdramas such as You're All Surrounded (2014), Blood (2015) and Cinderella and the Four Knights (2017).
His last drama role was on Reunited Worlds (2017) – playing a Chef cum restaurant owner who suffers from unrequited love for the female lead.
He has also been a regular cast member of online South Korean variety show – New Journey To The West – since 2016 and is set to return in the show's fifth season scheduled to air this September 30th.
Goo Hye Sun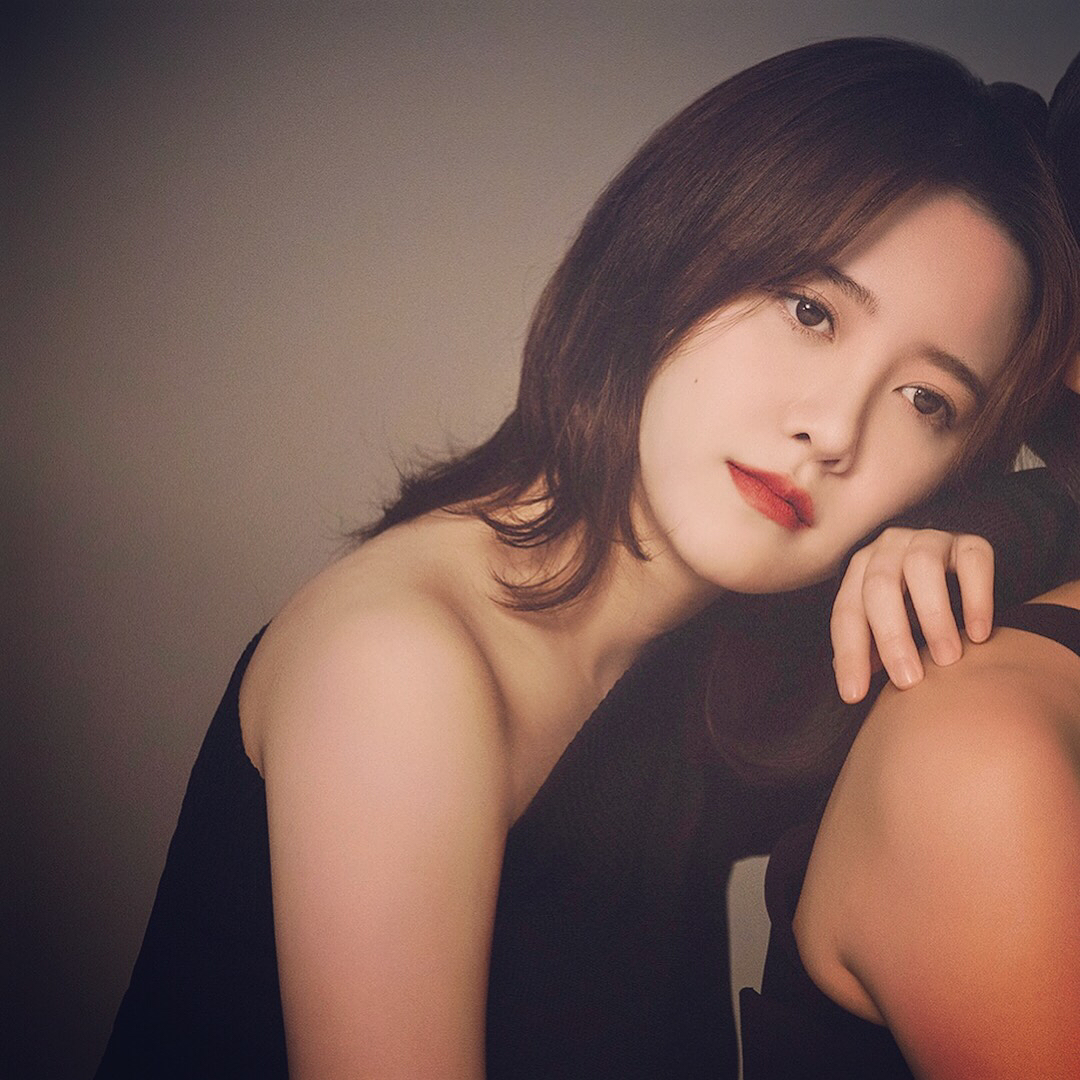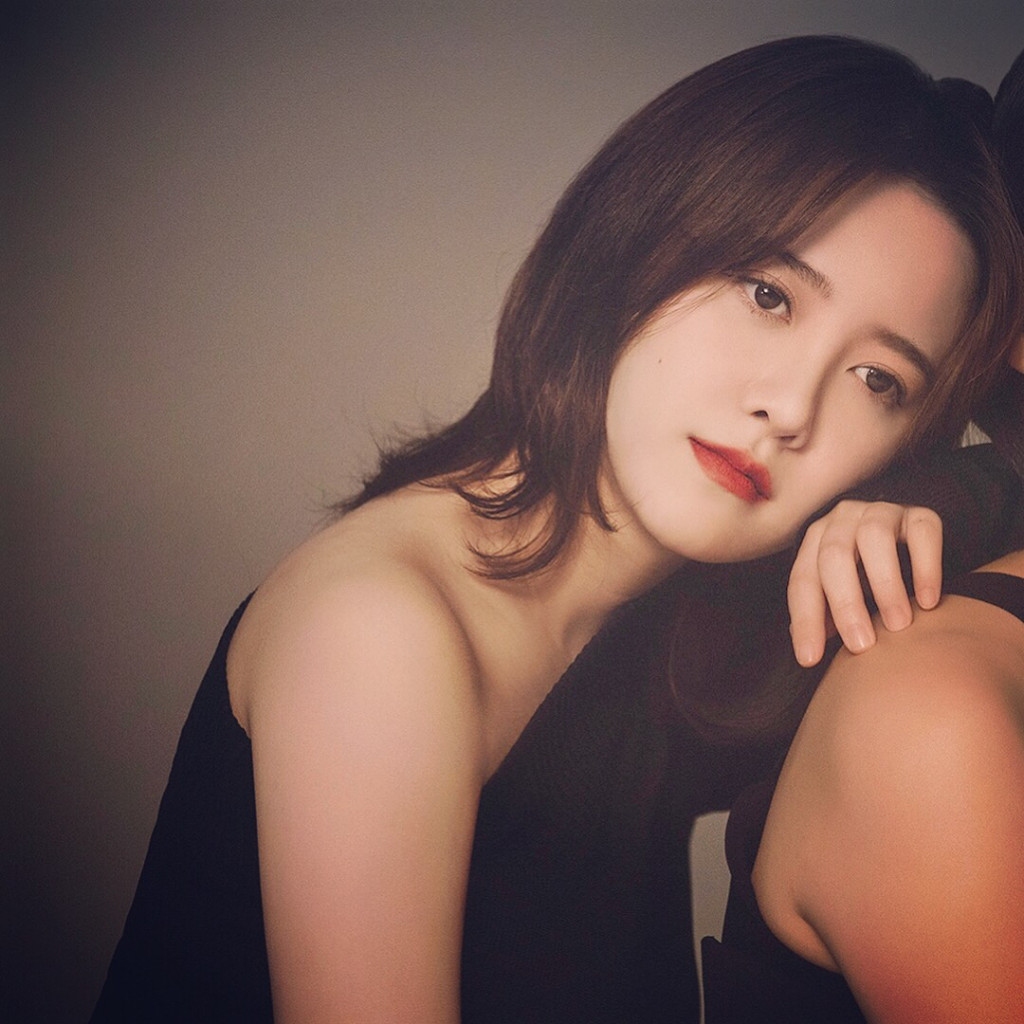 A recent photo of the actress from her Instagram account @kookoo900 showing her fuller figure
The multi-talented Goo Hye Sun not only acts but is also a singer-songwriter, film director and artist. Her breakthrough role in the Kdrama Boys Over Flowers catapulted her to stardom in 2009 opening doors for her to other dramas and projects.
Although none of her subsequent projects have achieved the mega-hit status of Boys Over Flowers, she has been consistently building a successful body of work over the years, releasing dramas, music (singles and a full-length album) as well as short films that have been featured in various film festivals.
However, her last foray into acting in 2017 through the Kdrama You Are Too Much was cut short at only six episodes before she had to pull out to a serious health issue. Thankfully the actress has since regained control over her health with the support of her husband and is recovering well.
In fact, she recently faced rumours of plastic surgery and pregnancy when she attended the 22nd Bucheon International Fantastic Film Festival on July 14th, 2018 due to her fuller face and figure. She had been invited to talk about her new 10-minute short film Mystery Pink. She coolly laughed off the rumors, replying through Instagram that she had simply gained a lot of weight (10 kgs) by eating better.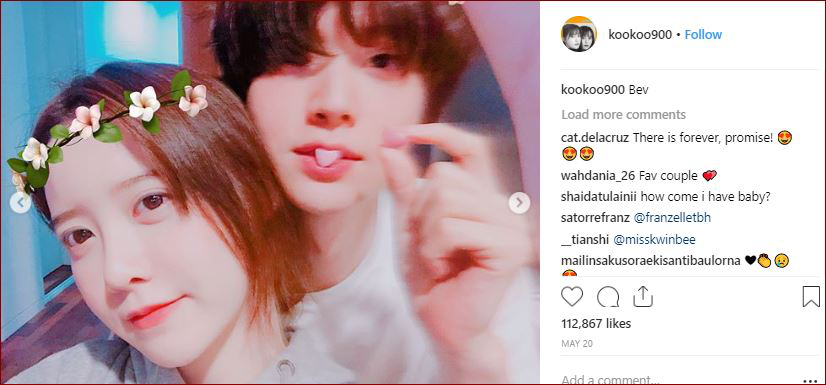 Couple news and future activities
The couple celebrated their 2nd wedding anniversary earlier this year on May 21st, coinciding with South Korea's Married Couples' Day and shared a wefie on Goo Hye Sun's instagram account (see below) to mark the occasion.
The couple also made an appearance at an event by clothing label – Uniqlo on May 31st, where Ahn Jae Hyun was seen to be cajoling his shy wife as the couple posed for photos while holding hands.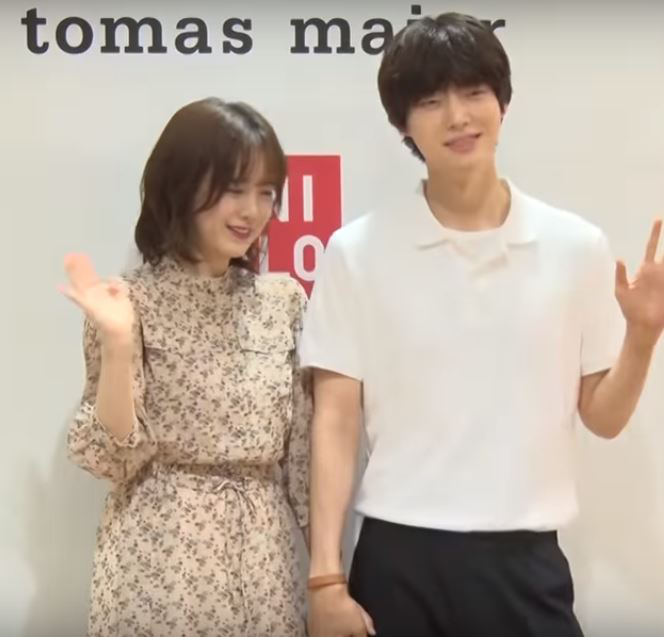 A photo of the couple from last May at an event by clothing label Uniqlo
With Goo Hye Sun's return to good health, we can look forward to more upcoming projects from the couple, such as Goo Hye Sun's guest appearance on the first episode of upcoming MBC variety show 'Talk Nomad' on September 21st and Ahn Jae Hyun's role in the drama version of the 2015 movie The Beauty Inside also set to air this year.
—-Fie Fed
Related Articles