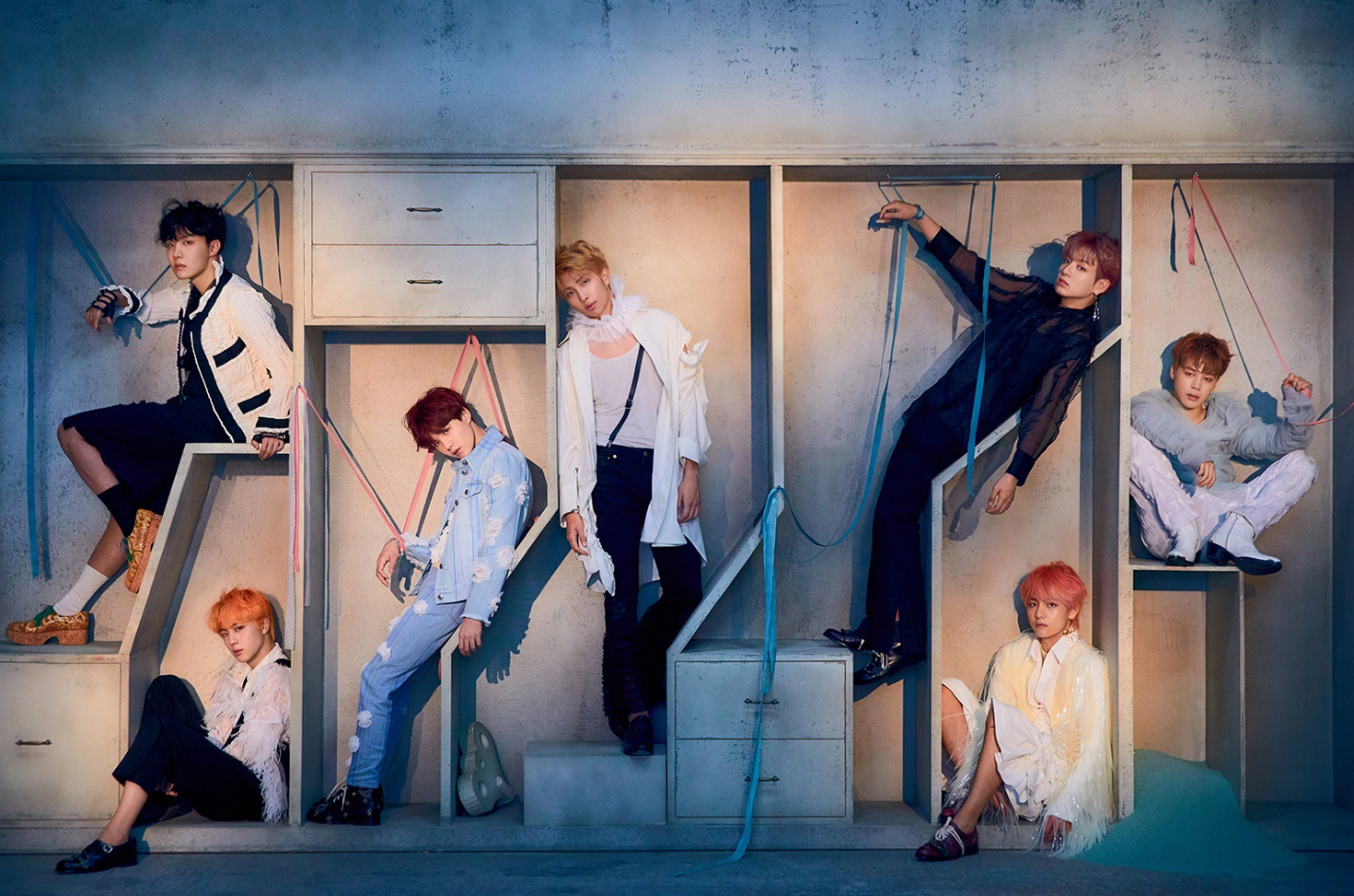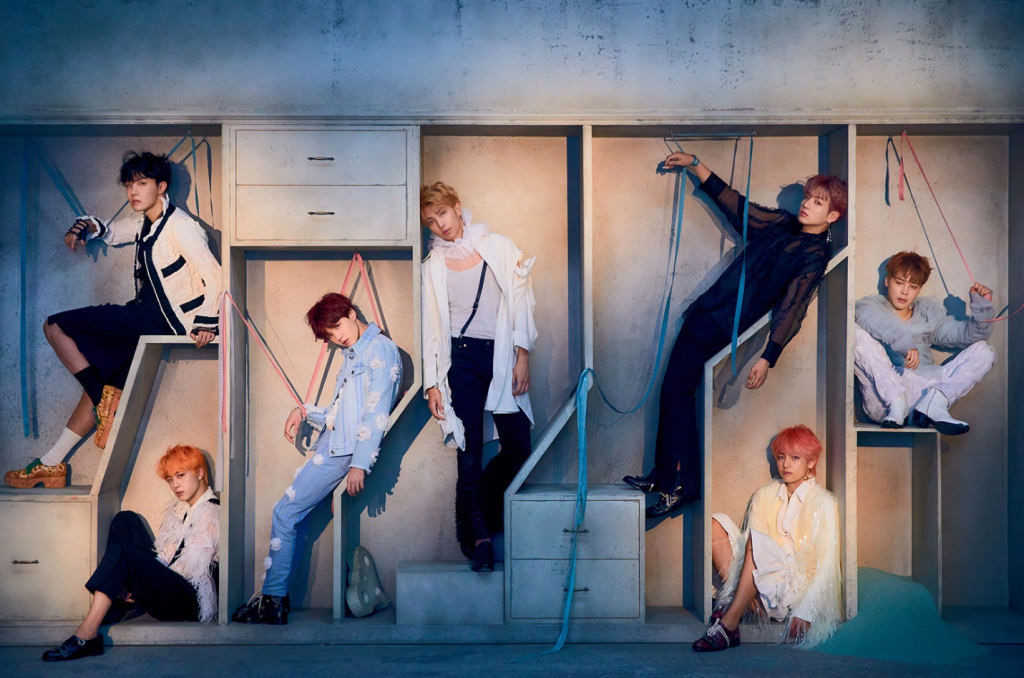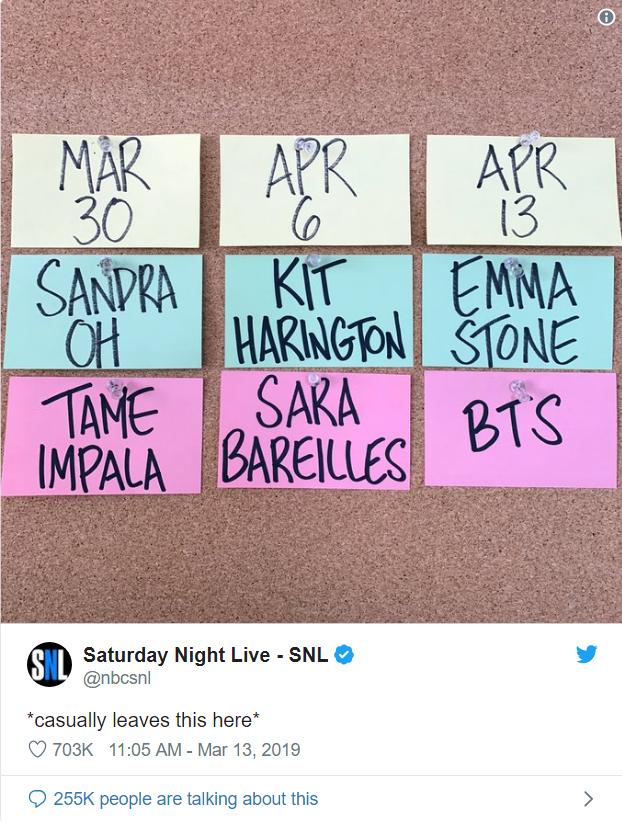 BTS will soon add another accomplishment to their résumé this coming April.
On April 13, 2019, BTS will be the musical guest on the American edition of Saturday Night Live (SNL). SNL dropped the news via a tweet March 13.
The episode, which will feature Emma Stone as the host, will mark the first time a K-Pop group performs on the show. Incidentally, the performance comes a day after their new album, Map the Soul: Persona, drops, so fans can expect a new song to be performed on the SNL stage.
According to Forbes, landing a chance to perform on the SNL stage is difficult as only up-and-comers and those expected to take their careers to new heights. Forbes also mentioned how the show is part of the reason for Adele's success after her 2008 performance.
SNL stages range from the stripped-down to artistic and lively, so it'll be interesting to see what stage they'll present when they perform!
— Olivia Murray
1 response to "BTS to Perform on Saturday Night Live"
Related Articles