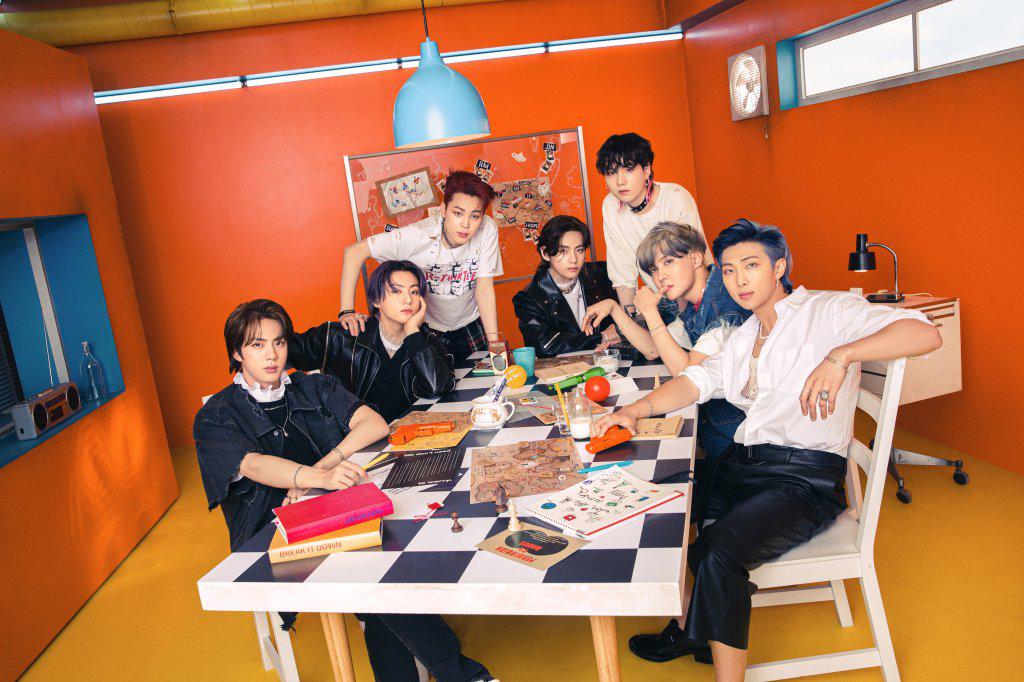 BTS' hit single "Butter" (released on May 21) remains at the top of Billboard's Hot 100 songs chart for its sixth consecutive week after its release, setting another record for the group.
Billboard announced via its Twitter account that "Butter," which was released on HYBE/BigHit Music/Columbia Records, drew 11 million U.S. streams, down 11%, and sold 153,600 (downloads, cassette and vinyl combined), up 20%, in the week ending July 1, according to MRC Data. It also attracted 28.3 million radio airplay audience impressions, up 2% in the week ending July 4.
"Butter" is now the longest single by the K-pop supergroup to land a chart-topper on the Billboard Hot 100 songs chart, followed by its 2020 hit "Dynamite" with three weeks, one week with "Life Goes On" and "Savage Love" (Laxed – Siren Beat). Making BTS claim four No. 1s in less than a year.
The South Korean group also became the first Asian act to score No. 1 for four straight weeks back in June. Late Japanese singer Kyu Sakamoto previously held the title with the hit song "Ue o Muite Arukō" in 1963.
"Butter" went on to dominate the iTunes top songs charts in over 100 regions of the world after the single was dropped, hitting 108.2 million views on YouTube within the first 24 hours of release, achieving "the most streamed act" in Spotify's history and making several new records on the Guinness World records with 11,042,335 global streams in just one day – pushing out Ed Sheeran and Justin Bieber's 2019 hit "I Don't Care."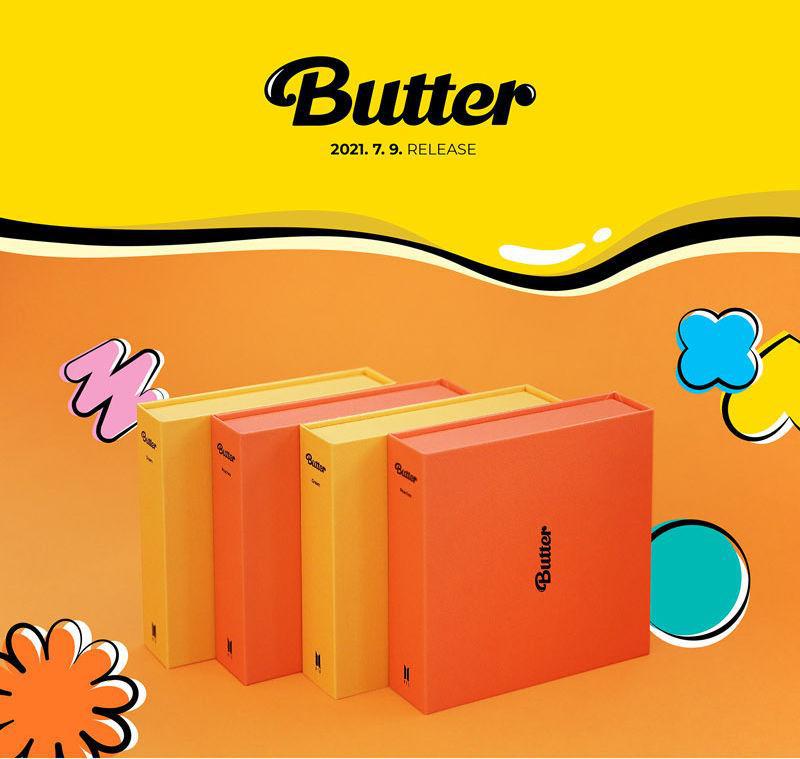 A physical album for the Billboard-topping hit "Butter" is to be released on July 9, which also marks the day that the BTS fandom, ARMY, was born eight years prior.
The CD is available for pre-order on Weverse Shop with two versions of the "Butter" to choose from. The Cream version features a yellow cover and the Peaches version is orange. Each version includes a photo book, poster, photo card, CD, graphic sticker, photo stand, etc.
This album includes BTS' latest Billboard chart-topping single, its two instrumental versions, as well as a yet-to-be-released single "Permission to Dance" – written/produced by Ed Sheeran, Johnny McDaid, Steve Mac, Steve Kirk and Jenna Andrews, among others. The latter two writers also worked to pen "Butter."
This is the second time that BTS collaborated with British singer-songwriter Ed Sheeran since RM and Suga co-wrote "Make It Right" with him for BTS' "Map of the Soul: Persona" album in 2020.
-J.Chung.
#BUTTER #ARMY #kpop #Billboard #BUTTERALBUM #kpopidols #charttopper #supergroup #BIGHIT #HYBE #BangTangBoys
Related Articles