K-pop supergroup BTS made history again after reaching the No.1 spot on the Billboard Hot 100 songs chart with new single "Permission to Dance" and dethroning their previous single "Butter." This now marks the South Korean act's fifth Hot 100 chart-topper.
Jin, RM, Suga, J-Hope, Jimin, V, and Jungkook beat their own previous record with single "Butter" from the top spot, which currently dropped to No. 7 after reigning at the top of the chart for 7 consecutive weeks.
Since BTS's previous No. 1s since 2020 , "Dynamite," "Life Goes On," "Butter" and "Permission to Dance" have all debuted at No. 1 on the Hot 100 – the K-pop act is the fourth act with at least four singles to reach the top. American pop singer Ariana Grande is currently leading with five.
According to Billboard, "Permission to Dance," released on HYBE/BigHit Music/Columbia Records, is the 1,126th No. 1 in the Hot 100's 62-year history, and the 55th to enter on top.
On its July 9 release, "Permission to Dance" has so far gained 15.9 million U.S. streams, 1.1 million radio airplay audience impressions plus 140,100 downloads by July 15. The hit song also debuts at the top of Digital Song Sales chart, where it's BTS' eighth No. 1, extending the act's record for the most for groups.
It's very impressive to note that the Bangtan Boys managed to achieve its fifth Hot 100 chart No. 1s within just 10 months and two weeks – the fastest record since Michael Jackson's hit singles "I Just Can't Stop Loving You," with Siedah Garrett, "Bad," "The Way You Make Me Feel," "Man in the Mirror" and "Dirty Diana" took him over nine months and two weeks from 1987 to 1988.
The Beatles still hold the all-time fastest record for the quickest span of five top HOT 100 chart-toppers – their first five singles made it to the top in only six months in 1964 with hits, "I Want to Hold Your Hand," "She Loves You," "Can't Buy Me Love," "Love Me Do," and "A Hard Day's Night."
With "Permission to Dance," BTS replaced "Butter" from Hot 100's No. 1, which makes the band the first to dethrone itself since American rapper Drake's "In My Feelings" ended the eight-week reign of "Nice for What" in 2018.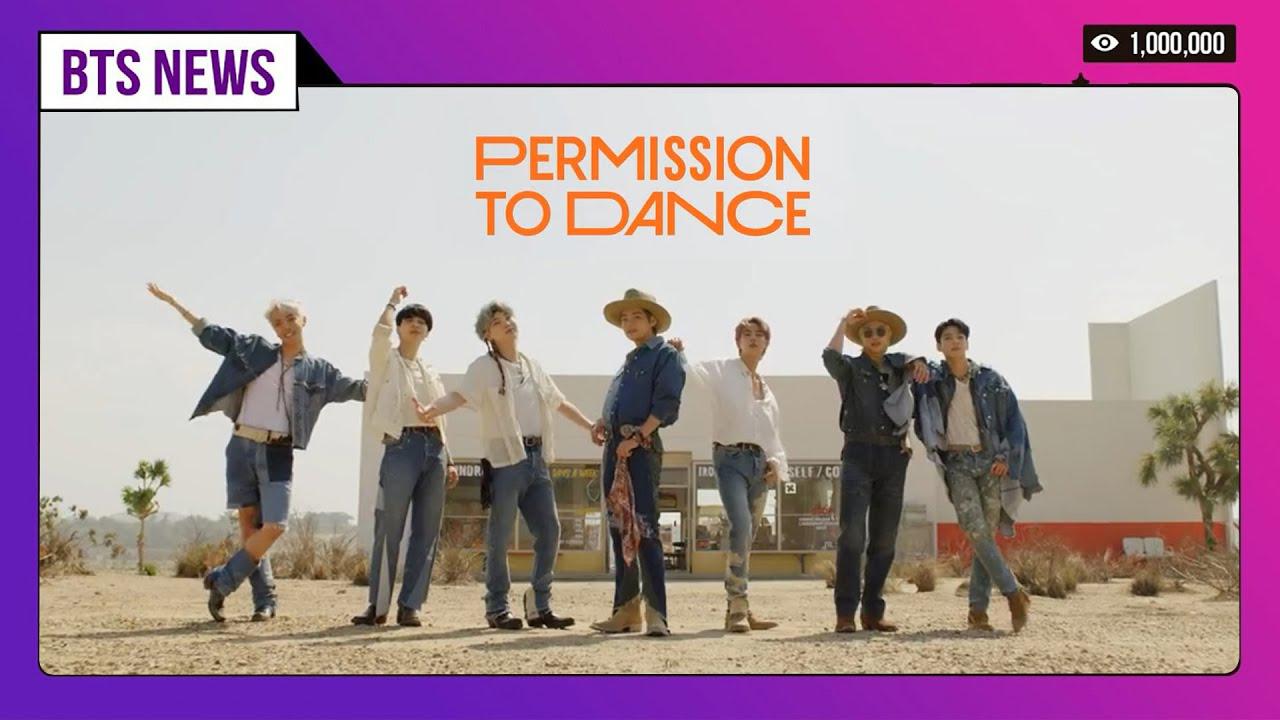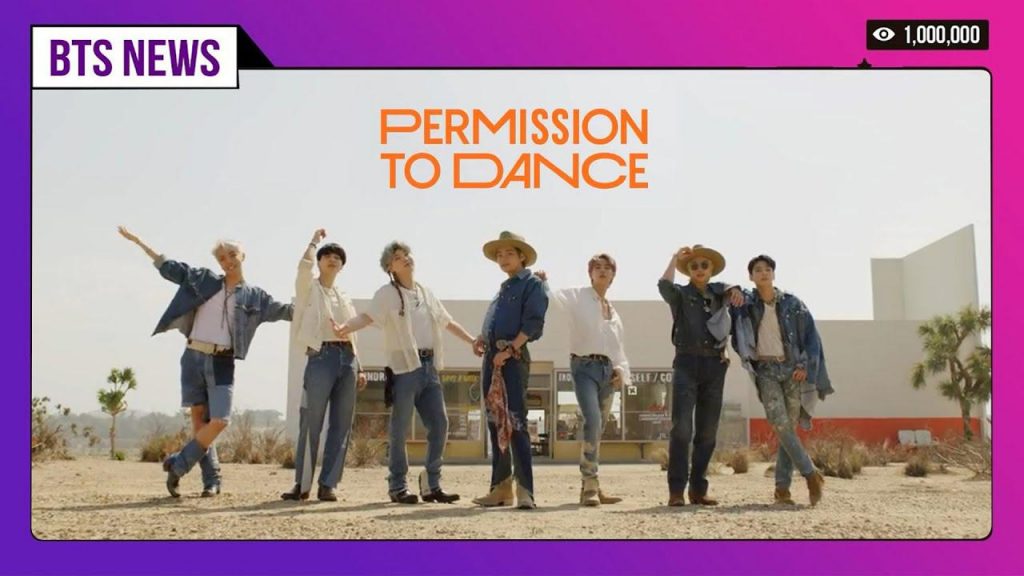 To celebrate the release of their new hit, BTS and their team announced to launch a "Permission to Dance" challenge this week. Here are the details:
The challenge is an invitation to BTS fans from all over to groove along to "Permission to Dance" and this will kick off on July 23, until August 14.
BTS fans are encouraged to get creative and produce their 15-second short on the YouTube mobile app by BTS' "Permission to Dance" by using hashtags #PermissiontoDance and #Shorts.
Big Hit's general manager Shin Young-jae stated, "Just as Permission to Dance sends the message that you don't have to ask anyone for permission to dance, we hope that we can bring people all over the world together to dance along with us, free of any limits or constraints. We are very excited to watch this challenge come to life on YouTube Shorts and can't wait to see what you all create."
Lyor Cohen, YouTube's global head of music added, "BTS are global icons. Breaking record after record on YouTube, BTS' immense contribution to the world of music has made them an undeniable force. We are humbled to be partnering with them on the Permission to Dance challenge on YouTube Shorts, helping to spread happiness and build lasting connections amongst their fans on YouTube across the globe. We are stoked to see the ARMY dance!"
https://www.youtube.com/watch?v=Oh5uLLNO1dI
-J.Chung.
#bts #permissiontodance #butter #billboard #kpop #boygroup #koreanmusic #seoul #musiccharts #bangtanboys #july #army #kpopgroup #kpopdance #worldwide
Related Articles