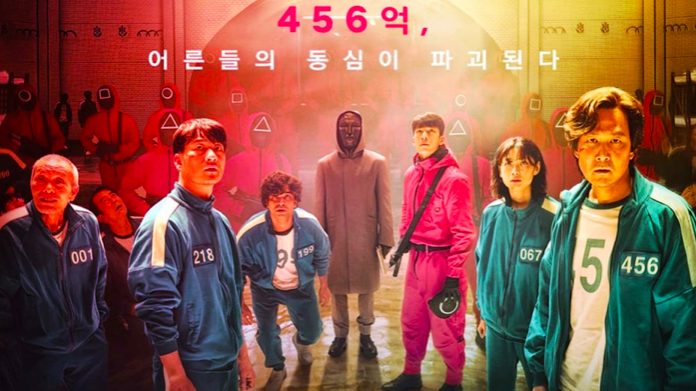 Squid Game is a melodramatic series; with a sense of satire, that has taken Netflix by storm putting South Korea on the map. The "grueling" horrific and dramatic series revolves around individuals in a battle royale with a bid to win the grand prize and most importantly, remain alive. The 456 players; who have failed in life owing to various circumstances, are given a chance to redeem themselves through a survival game; where they stand to win a life-changing amount of money. To their surprise, the game turns out to be a bloodbath with losing in any of the children's games literally attributing to losing one's life. Since there is no quitting option, alliances are formed and broken on convenience basis as each participant strives to remain alive.
Despite brutality overwhelming the series, diverse relatable themes pop out throughout the episodes, which further amplifies Squid Game's eminence beyond the Korean peninsula. Capitalism is a crucial theme, which is seen to result in most of the players' economic plight, which consequentially forces them to participate in the nerve-wrecking battle royale. In overall, the interactions amongst the stressed players; whose only survival is to be the last man standing, outlines human drive while exhibiting their true motivation. Although of a horrific genre, Squid Game poses an intriguing question regarding human kind and sustainability, which is whether humans have a chance at redeeming their nature or whether the callous environment; created by survival for the fittest laws, will overwhelm them. Here is a career overview of Squid Game's main actors concerning the acting roles they have undertaken throughout their acting career.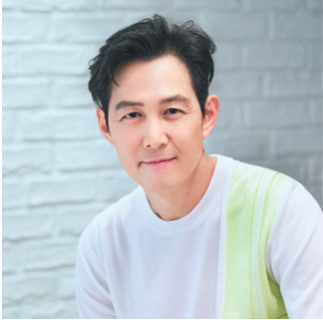 Lee Jung Jae (as Seong Gi Hun)
In Squid Game, Lee Jung Jae plays the main protagonist whose gambling issues and poverty coerces him to participate in the battle royale. The icon started off as a fashion model before venturing into acting with his first appearance being in the Dinosar Teacher TV drama in 1993, which was ensued by The Young Man, Feelings series and Sandglass drama. Lee's eminence in the Korean entertainment arena grew giving him roles in other numerous acting ventures. Lee's films include Albatross, Fire Bird, Father vs. Son, An Affair, City of the Rising Sun, The Uprising, Interview, Il Mare, Asako in Ruby Shoes, Last Present, MOB 2025, The Last Witness, Over the Rainbow, Oh! Brothers, Typhoon, The Accidental Gangster and the Mistaken Courtesan, The Housemaid, El Fin del Mundo, The Thieves , New World, The Face Reader, Big Match, Assassination, Tik Tok, Operation Chromite , Warriors of the Dawn, Along With the Gods: The Two Worlds, Along with the Gods: The Last 49 Days, Svaha: The Sixth Finger, Trade Your Love, Deliver Us from Evil, Wiretap, and Hunt. Lee also participated in several TV shows including Love Is Blue, Snail, White Nights, Air City, Triple, Chief of Staff, Delayed Justice and Dramaworld 2. The icon has won various awards; including over 12 awards for the Best Actor category, and even managed to secure notable endorsements; including the recent Gucci ambassadorship.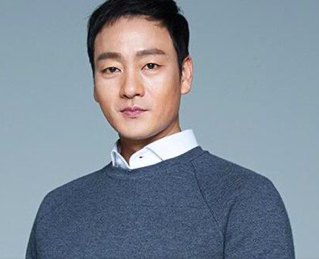 Park Hae Soo (as Cho Sang Woo)
Park Hae Soo stands out as the main protagonist's younger friend whose financial misfortune stems from misappropriation of company funds. Apart from Squid Game, Park is famous for his overwhelmingly stunning performance in the 2017's Prison Playbook television series. Park debuted in the acting field through the 2007's Mister Lobby musical theatre. Park also appeared in other musical theater performances including in the Annapurna, The Strongest Comedy Mr. Lobby, Adolescence, Hero, 39 Stairs, A Streetcar Named Desire, The Chorus – Oedipus, Full of Flowers, The Seagull, Samcheon, The Goddess is Watching, Macbeth, Frankenstein, Man From Us, Judo Boy, and Full for Love. The idol participated in television series including God of War, Me and Mom and Dad and Grandma and Anna, Six Flying Dragons, Legend of the Blue Sea, The Liar and His Lover, Memories of the Alhambra, Persona, Racket Boys, Chimera, Suriname, and Money Heist. Park has also engaged in various films including The Pirates, Minority Opinion, Master, Yacha, and Ghost. Apart from Squid Game, the three-time winner for the Best New actor category is quiet famous for his By Quantum Physics: A Nightlife Venture and Time to Hunt acting performances.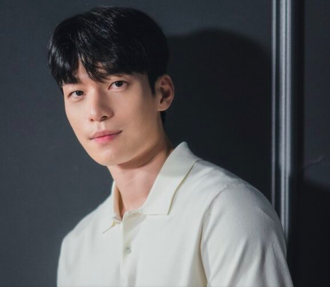 Wi Ha Joon (as Hwang Jun Ho)
Wi Ha Joon debuted as a model before diving into the acting field by starring in the Peace in Them short film back in 2012. Ha Joon has acted in numerous films including Coin Locker Girl, Bad Guys Always Die, Eclipse, Anarchist from Colony, The Chase, Gonjiam: Haunted Asylum, Girl Cops, Shark: The Beginning, and Midnight. Ha Joon's television series appearances include; Goodbye Mr. Black, My Golden Life, Island Trio, Matrimonial Chaos, Soul Mechanic, Bad and Crazy, and K Project. Interestingly, Ha Joon was a cast in the With Coffee's webtoon series and received several nominations for Best New Actor between 2018 and 2019. Ha Joon is best known for his role in Something in the Rain, 18 Again and Romance Is a Bonus Book.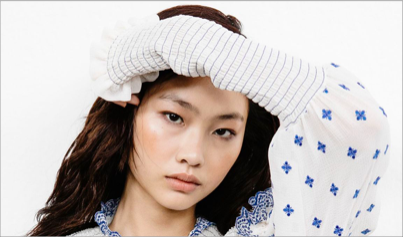 Jung Ho Yeon (as Kang Sae Byeok)
Jung Ho Yeon started her career as a freelance model before making it to the eminent Seoul Fashion Week events where she was ranked 2nd in the 4th season of Korea's Next Top Model. She ventured the international runway by modeling in the New York Fashion Week, which credited her a Luis Vuitton's global ambassadorship in 2016. During her modelling career, Ho Yeon earned catchy titles including "red haired Asian", "the world's current 'it' girl" in 2021, and "one of Seoul's top modelling talents", which credited her massive following on her social media accounts. The diva ventured into acting by casting in Squid Game; an appearance that has further heightened her eminence in Korea and beyond.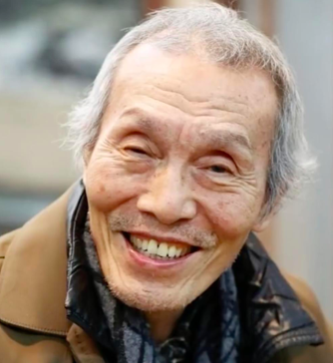 O Yeong Su (as Oh Il Nam)
O Yeong Su takes up the role of an elderly man with early signs of dementia and brain tumor in Squid Game. The veteran actor debuted his career in 1963 through theatre performances as a member on The Square crew. Yeong Su has participated in several theater shows including '피고지고 피고지고', I Love You / '그대를 사랑합니다', King Lear / '리어왕', 배웅', The Tempest / '템페스트', Prince Yeonseon, the Problematic Figure / '문제적 인간 연산', Fathers and Sons / '아버지와 아들', '갈매기', and '천덕구씨가 사는 법'. Yeogn Su has appeared in film ventures including The Soul Guardians, A Little Monk, and Spring, Summer, Fall, Winter… and Spring. The legend also appeared in several television films including The First Republic, The Fairy Of Shampoo, Queen Seondeok, The Return of Iljimae, and God of War. In 2021, Yeong Su offered his rich vocals as a narrator for KBS's Documentary 3 Days television show. Apart from receiving the Order of Cultural Merit state honors for his contribution in promoting South Korea's cultural assets globally, Yeong Su; who claims to have participated in over 200 productions as of 2013, has won over three Best Actor awards for his outstanding skills.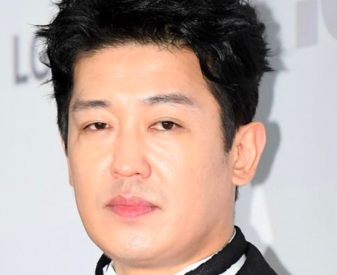 Heo Sung Tae (as Jang Deok Su)
Heo Sung Tae plays the terrifying Deok Su in in Squid game. Sung Tae began acting in 2011 after winning the Miraculous Audition (기적의 오디션) talent show. The performer has acted in films including; Masquerade, Handshake, Man on High Heels, Haemoo, The Royal Tailor. Martial Arts Detective: Chinatown, Three Summer Night, The Night of the Prophet, The Bros, The Swindlers, A Man's True Colors, Eyes Wide Open, Rampant, Mal-Mo-E: The Secret Mission, The 12th Suspect, The Divine Move 2: The Wrathful, Black Money, Hitman: Agent Jun, Collectors, Stellar, Boys, and Hunt. Sung Tae's television films include; Jeong Do-jeon, Bride of the Century, Saimdang, Light's Diary, Tunnel, Queen for Seven Days, Live Up to Your Name, Witch at Court, Cross, Your Honor, Big Forest, Liver or Die, Different Dreams, Voice 3: City of Accomplices , Watcher, Psychopath Diary, King Maker: The Change of Destiny, Beyond Evil, Racket Boys, The Silent Sea, and Red Single Heart. Apart from Squid Game, Sung Tae is eminent for his role in The Age of Shadows thriller, The Outlaws, and Your Honor.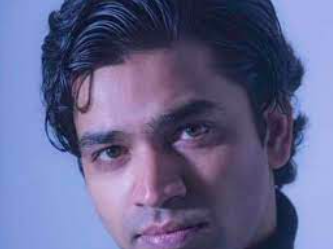 Anupam Tripathi (as Ali Abdul)
Anupam Tripathi acts as a Pakistani father who lives and works (as an undocumented laborer) in South Korea in a bid to provide for his family. The South Korean based Indian actor started acting in this 3rd year of university where he participated in commercials and plays. Anupam's first acting appearance was for the 2014's Ode to My Father film. Anupam has appeared in several television films including; Hogu's Love, Let's Eat 2, Descendants of the Sun, Just Between Lovers, Revolutionary Love, Arthdal Chronicles, Strangers from Hell, Hospital Playlist, and Taxi Driver. The Indian actor also participated in numerous films including The Phone, Asura: The City of Madness, Luck Key, Heart Blackened, The Heartbeat Operator, Miss and Mrs. Cops, Space Sweepers, and The 8th Night. The New Delhi's National School of Drama graduate and South Korea's Korea National University of Arts attendee also participated in the '불량청년' stage play in 2015 and became the 1st Ulsan International Film Festival in 2021.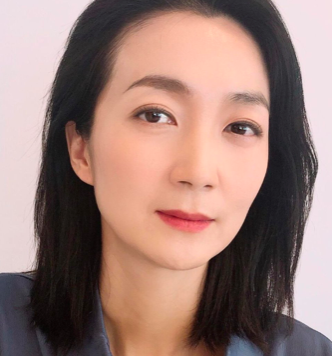 Kim Joo Ryoung (as Han Minyeo)
Kim Joo Ryoung plays the manipulative weird woman who initially claims to be a new mother in Squid Game. Joo Ryoung began her acting career in 2000 with the Plum Blossom film. The performer has since appeared in various films including; Sorum, You Are My Sunshine, Mr. Housewife, One Shining Day, Four Horror Tales: Roommate, No Mercy for the Rude, Paradise Murdered, Texture of Skin, My Dear Enemy, Handphone, I'm in Trouble, Re-encounter, Silenced, Sleepless Night, Bluebeard, The Mayor, Land of Happiness, Feng Shui, Spring Again, By Quantum Physics: A Nightlife Venture, The Snob, Recalled, and Taste of Horror – Rehabilitation. Joo Ryoung appeared in television series including Andante, Queen of Mystery 2, Mr. Sunshine, The Ghost Detective, Sky Castle, Babel, Welcome to Waikiki 2, Voice, Doctor John, Drama Stage – Woman with a Bleeding Ear, and Sabotage City. The talented actress also participated in the The School Nurse Files webtoon series. Apart from Squid Game, Joo Ryoung is known for her performance in Memories of Murder, Kingmaker: The Change of Destiny, and When My Love Blooms.
—-P. Earlkh
#JooRyoung #LeeJungJae #SquidGame #Netflix #NetflixKoreanDrama #ParkHaeSoo #WiHaJoon #JungHoYeon #OyeongSu #HeoSungTae #AnupamTripathi #KimJooRyoung #Kdramaactor #kdramaactress #NetflixKoreanActors #NetflixStreaming #onlinenetflix #kdramastreaming #SquidGameSeasonOne #SquidGames #SquidGameCharacters
Related Articles