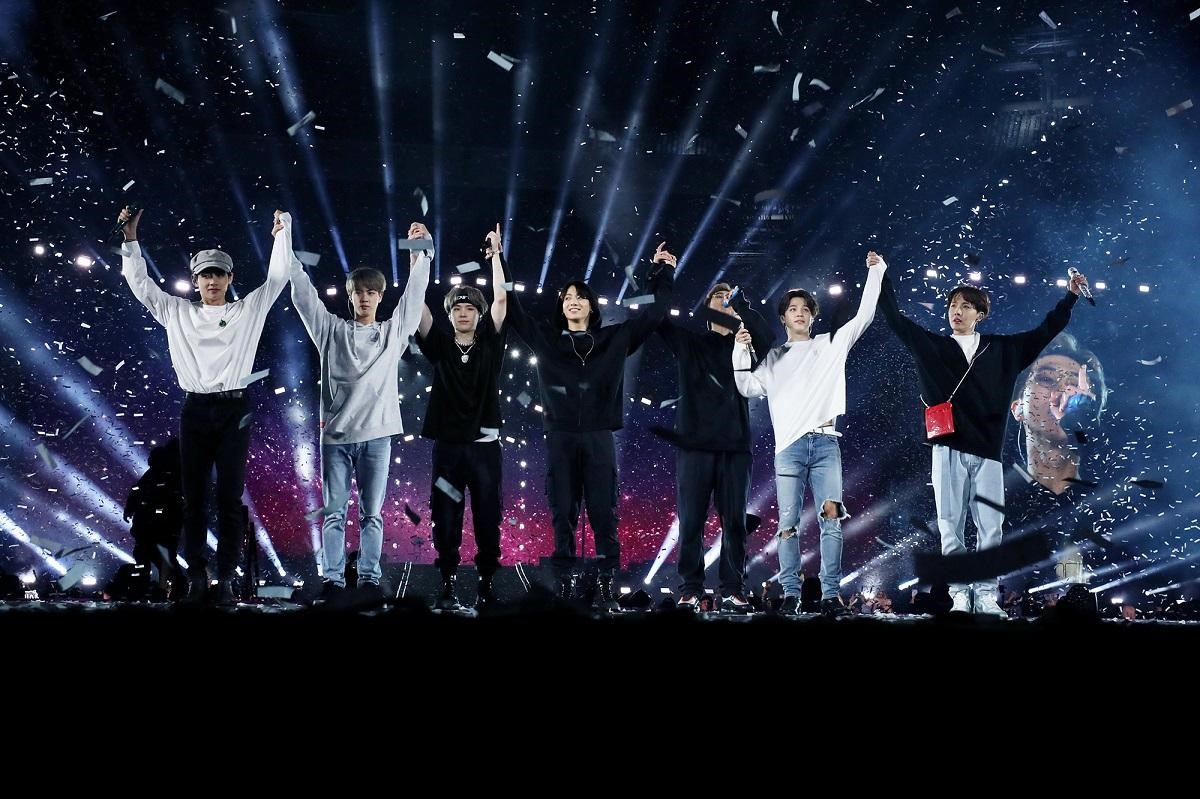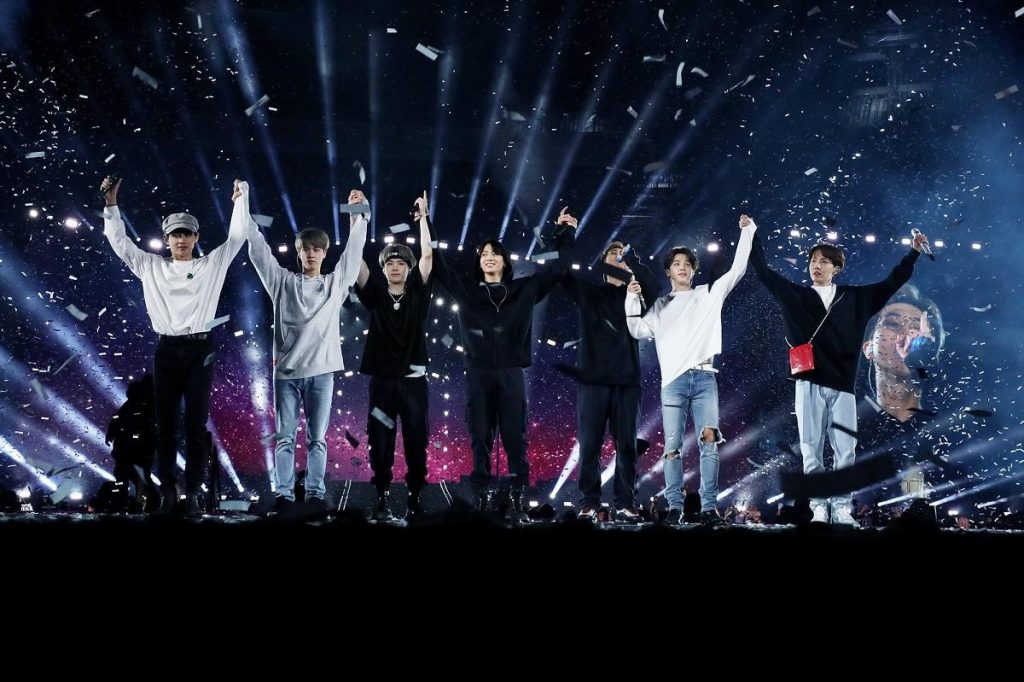 BTS at New Jersey's Met Life Stadium (Big Hit Entertainment)
Tickets for BTS' upcoming "Permission To Dance On Stage – Seoul" concerts were sold out on the first day as were those for the group's Las Vegas shows earlier, which is no surprise.
The tickets for all three BTS in-person concerts were sold out in a few hours after they went on sale exclusively for BTS fan base ARMY at 8 p.m. a day prior to the public sale.
The K-pop supergroup's management did not reveal how many seats are available for the shows, but it is expected to be around 45,000 given that the Ministry of Culture, Sports and Tourism allowed the group to have 15,000 spectators to each of the planned three concerts at a 70,000-capacity stadium to provide some physical distancing due to COVID-19.
Meanwhile, tickets for the group's four shows at Allegiant Stadium in Las Vegas on April 8, 9, 15 and 16 were also sold out on the first day of booking.
Ticketmaster tweeted, "All shows are now sold out. There will not be a General Verified Fan Presale or General Public Onsale."
All of the tickets were bought by ARMY – so there will be no tickets left for the general public for the four Las Vegas shows. Those wishing to see the Las Vegas concert will have to seek second-party sellers at a much higher price.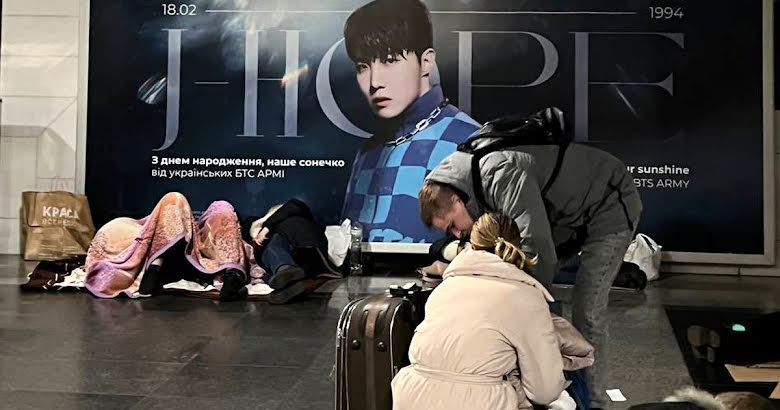 Ukrainians taking cover in front of J-Hope's birthday billboard at Kyiv Metro Station
ARMYs who Failed to get Tickets for BTS Concert, chose to Donate the Money to Ukraine
BTS fans have yet again donated for a great cause – this time to the people in Ukraine during their time of Russian invasion.
Since the group's fan base can be found all around the world, the Ukrainian BTS ARMYs reached out online about the troubles Ukraine is currently facing, and the International Army immediately took action in order to help.
BTS was holding several shows in Seoul and Las Vegas, so those who did not get to purchase tickets for any of the shows, decided to donate the money to Ukraine instead.
ARMYs united to actively raise funds to support the people of Ukraine to raise a donation goal of $1 million, which is the same amount they raised for the Black Lives Matter movement back in 2020. Some are even going beyond their means to help out the fellow ARMYS who had to flee from Ukraine.
-J.Chung.
#BTS #BTSARMY #soldoutconcert #BTSARMYdonationtoUkraine #kpop #HYBE #BIGHIT #BTSFans #PermissionToDanceOnStage #ARMYmembers #JHOPEkyivmetrostation #kcrushnews #kpopboygroup #BTSSeoulConcert #BTSLasVegas #BTSAllegiantStadium #kpopidol
One response to "BTS Concerts Tickets Sold Out before Public Sale – ARMY raises Donation For Ukraine"
Related Articles