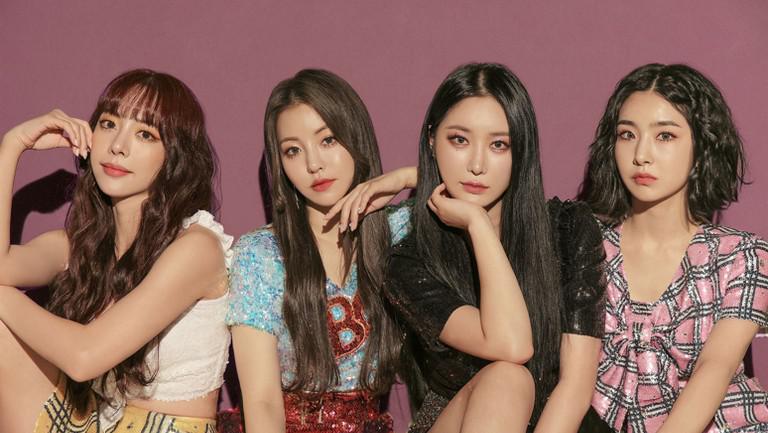 Kpop's new rising star girl group, Brave Girls, continue to reach the top of various music charts with their SK military-fav single "Rollin"'. The track, which was released back in 2017, is holding up the No.1 spot on Gaon's weekly digital and streaming charts. The song held the position at the top of the streaming chart for two weeks, eventually reaching No.1 on the digital chart.
It also reached the top on music charts Melon, Genie Music, Bugs, and various music shows. The group, since their debut in 2011, had never achieved this much success on any chart.
To top it all, "Rollin'" even went on to top the Billboard K-Pop 100 chart over Singer IU who has been dominating the chart for the past seven weeks.
The song is the Brave Girls' first entry on Billboard, and they are now the third Korean girl group to top the K-Pop 100 chart since OH MY GIRL and BLACKPINK. OH MY GIRL's "Nonstop" ranked No.1 for one week in May of 2020, and BLACKPINK's "How You Like That" was on top of the chart for four weeks in July of the same year.
The now-successful Brave Girls never managed to achieve much fame or recognition for most of their career and were on the verge of disbanding until a compilation video of South Korean soldiers reacting to their live performances went viral on Youtube recently. The girls had performed a vast number of times at the military bases in South Korea.
Brave Girls is a South Korean girl group created by producer Brave Brothers in 2011, signed under Brave Entertainment. After the release of their debut mini-album The Difference in 2011, the group released four mini-albums so far, Back to da Future (2011), Re-Issue (2012), High Heels (2016), and Rollin' (2017).
Brave Girls struggled as a band for many years and went through many lineup changes since their formation. The group now consists of four members: Minyoung, Yujeong, Eunji, and Yuna, with no original members left in the group.
Due to the new craze with "Rollin"' supported by the fanbase at Korean military, Brave Girls are currently gaining more following through various shows on TV and radio, and getting appreciated for their hard work over the years.
Please check out our interview with Brave Girls from 2019 here:
–J.Chung.
Related Articles