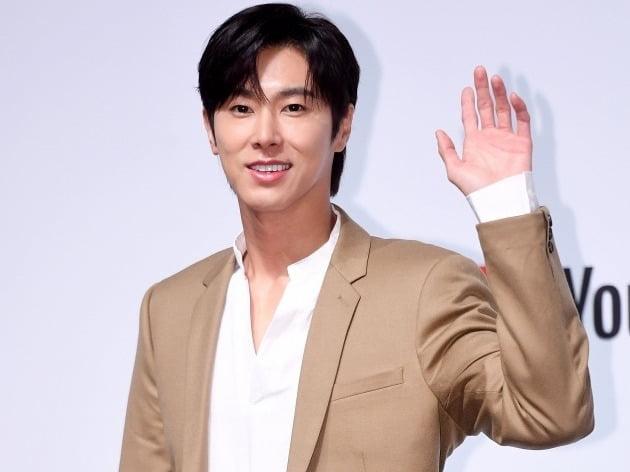 The latest news on TVXQ's Yunho, is that he has been dropped from Mnet's show "Kingdom: Legendary War" after violating social distancing rules at an illegal escort bar in Seoul, in February.
The reps of Mnet claimed, "SM Entertainment said Yunho would not participate in filming Kingdom until the results of the police investigation come out. TVXQ's Max Changmin will be the only MC for our program for now. The shooting began last month and we plan to edit the scenes which feature Yunho."
The 35-year-old, who has never been seen causing any trouble publicly before, is still being investigated for breaking the covid curfew, and is also accused of attempting to escape from the police. He claims that he was not aware he was at an entertainment bar and only went there since his friends had called him there.
On March 12, "News Desk" reported that the police raided the place at midnight, where Yunho, his three friends and escorts were drinking. The friends fought with the police and tried to help the singer escape the scene. The police plan to charge them with obstruction of justice, while SM Entertainment denies that Yunho tried to escape and said whether the friends fought with the police has nothing to do with the singer.
The illegally-operated "bar" that Yunho visited in Cheongdam-dong, Seoul – even though the outerior is a restaurant – has no signs, and only the people who have reservations can access the building.
The K-pop singer is already immersed in enough trouble as it is, but there are more speculations that could potentially taint his reputation further.
Back in 2016, Yunho purchased a 14 million dollar (estimate) building in Songpa-gu, Seoul, as a family corporation under his father's name.
Even though it is not exactly illegal to purchase property under the name of a set up family corporation, this could be considered as evading or reducing taxes. Anonymous paper companies are considered illegal, and this case could be also identified as one.
This caught the attention of some netizens because when Yunho had appeared in the MBC program "Dunia" back in 2018, he had said, "I want to buy buildings, that's all great too. But I actually have a dream. I want to establish a school if given the chance."
Because it has been a long fad for K-pop idols and celebrities to purchase buildings for investment, the TVXQ member was praised for being unsuperficial, and at the time, his dream of establishing a school was highly regarded by many.
We live in a capitalist society, where people have the right to buy whatever they wish with their money, but we feel that this could have played out better for Yunho if he had purchased a building in his own name, in order to pay due taxes legally.
Since Yunho's run-in with the law recently, many of the brands that he's been promoting have since deleted their advertisements associated with the singer.
–J.Chung.
Related Articles