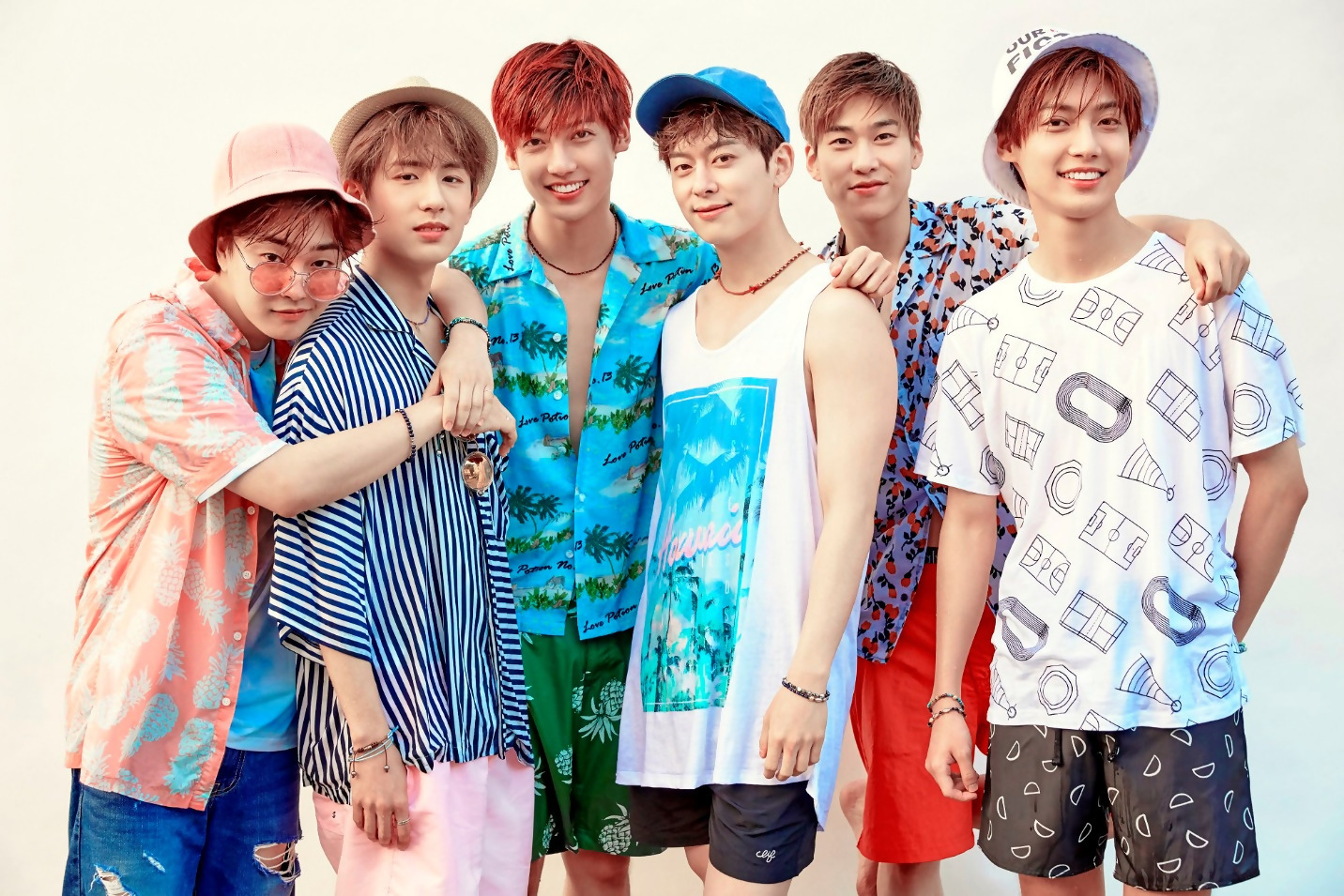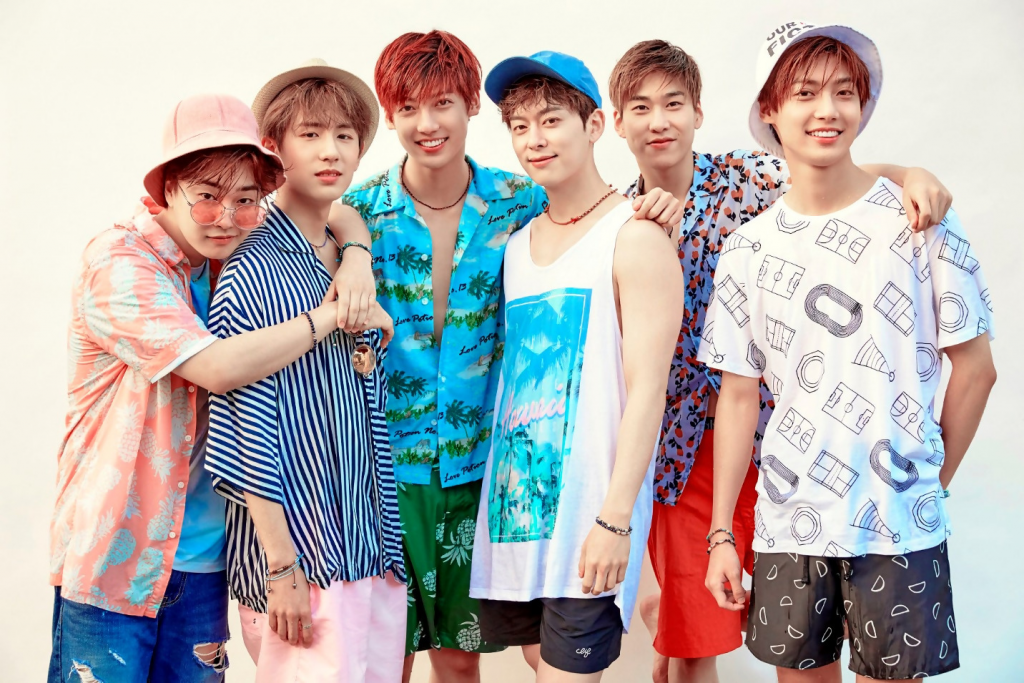 On May 17, 2019, Starship Entertainment announced that Boyfriend disbanded after eight years together. The agency posted the announcement and video on their Twitter page. The caption says We sincerely thank them for their passion and heart as proud artists of Starship. We will not forget all the moments we've had together."
[#BOYFRIEND]
스타쉽의 자랑스러운 아티스트로서
보여준 열정과 마음에 진심으로 감사드립니다.

함께했던 모든 순간들을 잊지 않겠습니다.

고맙습니다.

FROM STARSHIP ENTERTAINMENT pic.twitter.com/MBuvbjBe9B

— BOYFRIEND (@G_BoyFriend) May 17, 2019
Boyfriend, which consisted of members Kim Donghyun, Shim Hyunseong, Lee Jeongmin, Jo Youngmin, Jo Kwangmin, and No Minwoo, debuted May 26, 2011 with their single "Boyfriend." Before Tasty and Crayon Pop, they were the first group to have members who are twins.
Since their debut, the group has been nominated for 13 Korean music awards over the years while taking home nine of those awards including several Best Newcomer and rookie awards. During their tenure in the Korean and Japanese markets, they've released three studio albums, one compilation album, 30 music videos, six EPs, 24 singles, appeared on four soundtracks, and participated in three collaborations. Their last Korean comeback was in 2018 with "Sunshower." In March 2019, they made their final Japanese comeback with the album Bouquet and the single "Stay the Way You Are."
Following the Twitter announcement, Starship Entertainment released an official statement addressing the group's disbandment:
We sincerely thank the fans who have loved and support Boyfriend for approximately 8 years.

We had serious discussions with the members of Boyfriend about future activities, and after much deliberation, we have come to the agreement to official end group activities on May 16, 2019 with the conclusion of their contract.

We wish to sincerely thank the fans who have given their love to Boyfriend over 8 years, and we hope people will continue to show their warm interest and support in their new beginnings.
The now-former Boyfriend members took to their Instagram accounts to post thank you messages to their fans.
View this post on Instagram
View this post on Instagram
View this post on Instagram

Jeongmin said:
Hello, this is Boyfriend's Jeongmin." It's been eight years since I first introduced myself like this to you all.

Starting from the day I introduced myself to you all for the first time, we've made many memories. These days, although I stay up all night with worries I don't understand, the temperature and memories of all the days that I spent laughing and crying become clearer.

First of all, I want to thank all of the Starship Entertainment staff members for helping me and all of us get here, and for taking care of us all this time.

I think time passes by so quickly. Sometimes, I'd be afraid because it'd go by way too fast. As those times pass by, I think we'll be busily living our individual lives. Thank you. I'll never forget the love you gave us, to the point where I can't express my gratitude through these words.

The moment when I became sure that these eight years of the six boys, Donghyun, Hyunseong, Jeongmin, Youngmin, Kwangmin, and Minwoo, leaving to catch the rainbow have not been in vain is that moment after we met Best Friend. I will live with those precious and grateful moments and memories kept safely in my heart for the rest of my life. I pray that the rainbows in the boys' futures unfold. I hope you guys will support us too.

I promise you. Just as a goodbye is not an eternal parting, we'll definitely meet at the end of those times as time passes by. We'll greet you with good music.

To my youth Best Friend, who I love the most and am most grateful to.
Donghyun wrote:
It's already been a long time since May 26, 2011. The excitement I felt when I first debuted is as vivid as yesterday, but I didn't think it'd end. When I think of standing at the end of the journey that I hoped would not end, I can't believe it.

I've lived every day of my 20s as the leader of Boyfriend, and I feel so grateful about the fact that I was able to receive so much love from the fans. Actually, I feel really sorry for always keeping [fans] tiredly waiting. Although a part of my heart felt heavy about the things that I regret and couldn't do, the fact that I was able to promote without any big accidents during our activities and arrive here without being exhausted is all thanks to your support. Thank you so much.

We will go their separate ways, but I will always be Donghyun, the leader of Boyfriend. From now on, no matter how I stand in front of you all, I will try my best so that the memories I've made as Boyfriend do not fade. Although it's true that I'm very sad and I feel bad, I'll show a good image of myself for the members and fans who support us.

Thank you and I'm sorry to our Best Friend who loved, supported, and was there for Boyfriend. The six of our hearts will always be in Boyfriend, and I believe that all of us will do well and be happy, so I won't think that this is the end.

Finally, thank you to our Starship family who helped us create good memories and took care of us so that we can promote.
Youngmin stated:
Best Friend…

I wasn't sure what to say first, or how to bring it up, but I'm incredibly sorry to deliver this sad news. 2011 was an unforgettable year in which I was able to be reborn. May 26. I still vividly remember that day. Those cheers and eyes of everyone who came to see the six of us, even though you didn't know who we were and we didn't have anything, are still in my memories. I was really nervous then. To the point where I wondered if someone could be that nervous… It was from that moment on that our memories began. Looking back, I think there were only happy moments. Playing, watching movies, and meeting you all at music broadcast shows everyday. Our first music show win, first concert, Japanese debut, European tour, South American tour, U.S. tour, and performances in numerous countries like Thailand, China, Myanmar, Malaysia, Taiwan, Hong Kong, and Australia. Our reality programs that could show our individual personalities, fan meetings. I'd like to say thank you to Best Friend who helped make these unchangeable, precious memories with all my heart.

Although Boyfriend has come to an end like this, please support the happiness of us six members. I won't tell you not to be so sad, because all of us will be hurt and having a hard time. However, let's meet later with a smile and look back on our happy memories. Thank you so much for making these memories from my high school days and early 20s that will bring tears of happiness to my eyes if I even think about them.

And I'm sorry.
Hyunseong said:
Hello Best Friend, are you doing well? It's been so long since I wrote and letter and greeted you like this. I first want to thank you all for supporting, caring, and loving us for the past eight years. On May 26, 2011, we met for the first time on a day when everything was strange and awkward, and eight years have already passed. I think time passes by so quickly, and I hate it. When I think about it, there were a lot of hard and tiring times, but when Best Friend were cheering for me on stage, I became the happiest person. Because of that, I was able to enjoy performing and worked hard.

Now may be the saddest farewell, but it's not the end. With this goodbye, another beginning begins. Honestly, it's sad and regrettable, but why don't we laugh and think about our past memories together? Many moments come to mind while writing this letter. In those memories, I just feel grateful and sorry to you all.

The Boyfriend of today has come to an end for a while, but the six of us will work hard in our respective positions and dream of meeting again. I don't know how I'll greet you from now on, but I'll continue to work hard on music while waiting for that day. Thank you so much, Best Friend, and I love you guys. From now on, the six of us will show many good things with a different look. Let's meet again sometime.
Kwangmin's message said:
Hello, Best Friend. This is Kwangmin. It's already been eight years since we were able to laugh, cry, and become each other's strengths. Thank you so much loving Boyfriend and being Boyfriend's everything during these eight years. When I look back, I think we made so many great memories. Whenever I was happy, sad, or tired, Best Friend was always beside me. Best Friend was my everything and my confidence. We decided to go our own ways. Thanks to Best Friend's love, every day was like a dream and I was happy.

Whenever I feel tired and the future seems difficult, I'll move forward after looking back at the memories and times we've shared. Thank you for creating so many unforgettable memories. Please support and love the six of the Boyfriend members' individual paths. The six of us will show an improved image in the future. Thank you, and I love you so much.
Finally, Minwoo said:
Hello our Best Friend!

Everyone's doing well, right~? Hm, it seems like it's been a while since I've written a letter, and I'm not sure what to say, but I have a lot to say to Best Friend.

During these long eight years, without missing even one moment, all of those times were enjoyable and remain as happy memories. Of course, it'd be a lie to say that I'm not sad or don't feel regret, but I think I was able to endure everything and make it this far due to the support of our members and Best Friends during the times that were both happy and sad. Thank you once again.

Although everyone will be walking their own paths, as if leaving their old homes, we decided to support each other and work hard for the day that we can meet once again. Regardless of what we do and where we are, we will always have the mindset of being Boyfriend. We won't forget Best Friend, and we'll be tough and do well. So please don't worry too much. I'd like if you could look forward to and support our futures. We promised! We'll be together and stand here forever.

It's because of that promise that we chose to this path, and we'll work even harder. I'll never forget our memories and happiness, and I'll store them in my heart and show you cooler sides of myself more frequently. Please support the members from now on as well. Because it's definitely not a permanent goodbye!

Thank you to our members who helped create overflowing happiness and memories, Best Friend, and Starship Entertainment. I'm poor at expressing myself, so I don't know if all of my emotions were delivered, but it'd be great if even a little bit was delivered.

Please be sure not to catch a cold. Thank you more than anything. I love you.
While it's a sad day for Best Friend, we hope everyone wishes Boyfriend the best of luck in their new endeavors!
—-Olivia Murray
Related Articles