May is Asian American and Pacific Islander (AAPI) Heritage Month! As we celebrate the contributions made by the Asian and Pacific Islander communities, we also need to look at their contributions in the literary world.
Asian/Asian American writers and other writers who are POC often aren't mentioned as often as their white peers, which is a travesty on many levels. We hope that our little article helps to change that! As we head into summer and, ultimately, Beach Reads season, we hope you add these books and authors to your personal libraries! Many selections are Young Adult books, but we're sure older readers will enjoy these stories also!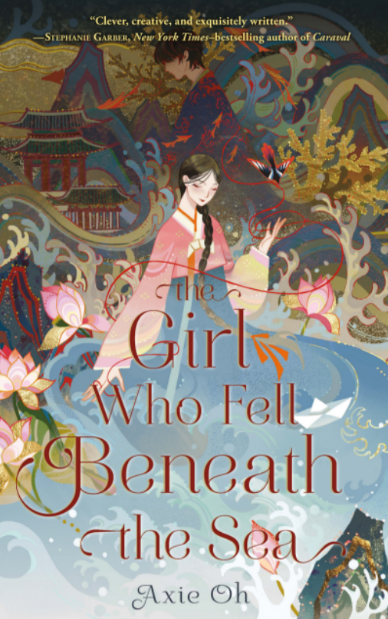 The Girl Who Fell Beneath the Sea – Axie Oh
Axie Oh is a first-generation Korean American author. Oh writes young adult speculative fiction that delights the senses and transports readers to worlds akin to a Miyazaki fantasy.
In The Girl Who Fell Beneath the Sea, Oh puts her spin the Korean folktale The Tale of Shim Cheong. Dive between the spirit realm and the mortal realms as you follow Mina's journey as she adventures through the spirit world to wake the Sea God in hopes of stopping the storms that have ravaged her homeland.
The story is considered a "feminist retelling" of The Tale of Shim Cheong. Fans of the original will like the life Axie breathes into the story. Oh's ability to world build will take readers on an adventure that will touch and excite the heart. If you're a fan of Yangsze Choo's The Ghost Bride and Hayao Miyazaki's films, this story is right up your alley!
The Girl Who Fell Beneath the Sea, published by Feiwel & Friends, came out February 22, 2022. It is a teenage-friendly book, but adults will definitely enjoy the storytelling!
Other books by Axie Oh: XOXO, Rebel Seoul, Rogue Heart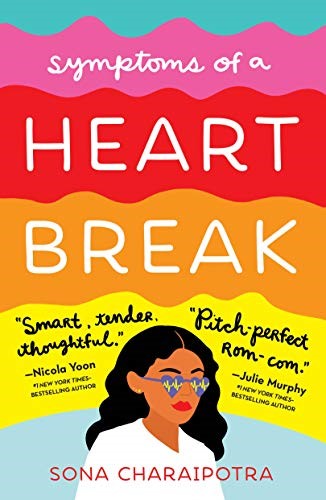 Symptoms of a Broken Heart – Sona Charaipotra
Released July 9, 2019, Symptoms of a Broken Heart is Sona Charaipotra's debut novel. This young adult piece follows sixteen-year-old Saira as she navigates being the youngest medical school graduate trying to prove herself in the medical world while still being a teenager with normal teenage feelings and emotions and while still abiding by her parents' rules.
The story has an interesting point-of-view. Saira is driven and goal-oriented, so her character speaks to those who wish to achieve great things while they're young. Her Indian heritage hits the sweet spot within the literary world's need for more diversity. Charaipotra's wit shines throughout the story, and the charming characters will transport you to a romantic comedy that is youthful, complex, and refreshing!
The Symptoms of a Broken Heart is a YA medical novel that's published by Imprint.
Other books by Sona Charaipotra: How Maya Got Fierce comes out July 12, 2022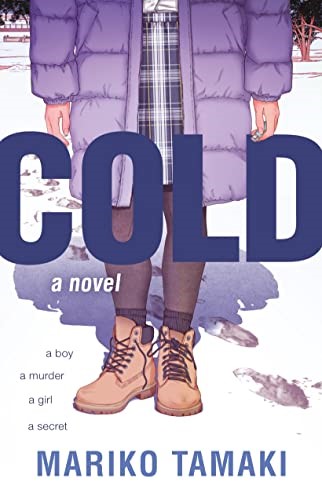 Cold – Mariko Tamaki
For fans of Alice Sebold's The Lovely Bones and Kei Sanbe's Erased, Cold should be on your must-read list!
The story follows Todd and Georgia, two outcast, queer teens and a connection the pair have following Todd's murder. As details behind Todd's death unfurl, it is discovered the two teens do have a connection to one another.
While the book may feel like a murder mystery, it is a ghost story at its core and a story about teenagers navigating the world. As an LGBTQA+ novel, it has a certain vulnerability that forms a connection with readers.
Tamaki's stories are usually well-rounded. Cold does have some underwhelming feelings at times, but it's still a story that delivers overall.
Published by Roaring Brook Press, Cold hit bookshelves February 8, 2022.
Other books by Mariko Tamaki: Laura Dean Keeps Breaking Up with Me, This One Summer, I Am Not Starfire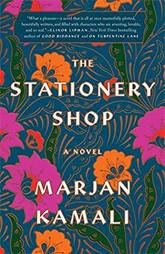 The Stationery Shop – Marjan Kamali
Written by Iranian American Marjan Kamali, The Stationery Shop, published by Gallery Books, is a beautifully woven tale of lost love. The main character, Roya, will be someone you'll hold close to your heart as she falls in love with Bahram in 1950s Tehran only to be separated following the 1953 coup d'état. While the story has hopeful moments, readers will find the tale bittersweet and sad. Readers may find themselves asking if the characters really do have a true love between them or if the unfinished business of teenage romance clouds their judgement.
Roya's journey between Tehran and America as well as her connections to Bahram and Walter will move casual romance fans. If you're a fan of James Patterson's The Notebook and the rich worlds crafted by Khaled Hosseini, this story will fill your niche wonderfully!
The Stationery Shop's currently being adapted into an HBO series. Pick up the book before the series debuts!
Other books by Marjan Kamali: Together Tea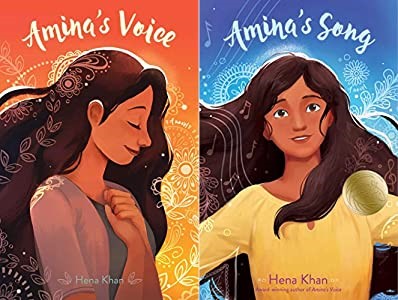 Amina's Voice and Amina's Song – Hena Khan
While technically listed as children's books, Amina's Voice (book one) and Amina's Song (book two) are stories that have a lesson for everyone, especially readers who struggle to find themselves.
Through both stories, Khan does a great job portraying Amina's middle school journey of being torn between being true to herself, her Muslim background, wanting to fit in with her friends, and what it means to be "American." The themes presented are especially timely giving today's tumultuous environment, and they may give readers young and old a chance to learn about acceptance, inclusion, and personal growth.
Published by S&S Books for Young Readers, the stories are suitable for grades three and up.
Other books by Hena Khan: More to the Story, Like the Moon Loves the Sky, Night of the Moon, Under My Hijab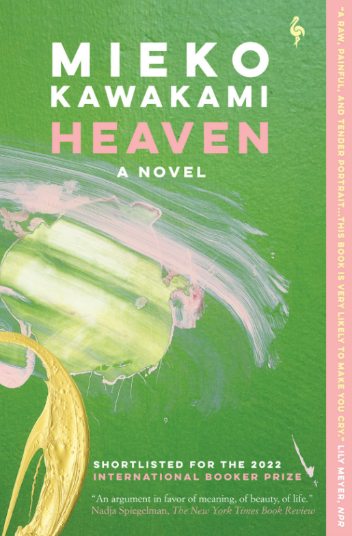 Heaven – Mieko Kawakami
Heaven is probably the darkest book on this list, and because of this, it comes with several trigger and content warnings due to bullying, depression, and suicidal ideation among others. It is a read guaranteed to make you cry as the main character, a nameless 14-year-old boy, slips further into nihilism as his cruel reality continues to haunt him and made more prominent by newfound "friend" Kojima.
This story is a well-crafted downer. The characters embrace bleakness and reflect it well, so much so that there feels like there is no hope in the story at all until the main character starts discovering things on his own outside of Kojima's influence. While the ending isn't exactly a positive one, there is some odd semblance of hope, so Heaven will make you think.
Heaven, published by Europa Editions, is Mieko Kawakami's second novel translated in English. It is worth the read even if it is a darker story. Fans of J.D. Salinger (more specifically The Catcher in the Rye), Banana Yoshimoto, and Haruki Murakami will find Heaven up their alley.
Other stories by Mieko Kawakami: Breasts and Eggs, March Yarn, Where Have All the Sundays Gone?
What have you been reading lately? Share your reading list with us in the comments!
—-Olivia Murray
#asianwriters #MiekoKawakami #MiekoKawakamiHeaven #HenaKhan #AminasVoiceandAminasSong # #TheStationeryShop #MarjanKamali #ColdMarikoTamaki #MarikoTamaki #Asia #youthbooks #SymptomsofaBrokenHeartSonaCharaipotra #TheGirlWhoFellBeneaththeSeaAxieOh #AxieOh #AsianAmericanwriters #summerbooksuggestions #beachbookreading #youngadultbooks #AsianAmericanandPacificIslanderMonth #fiction #authors
Related Articles