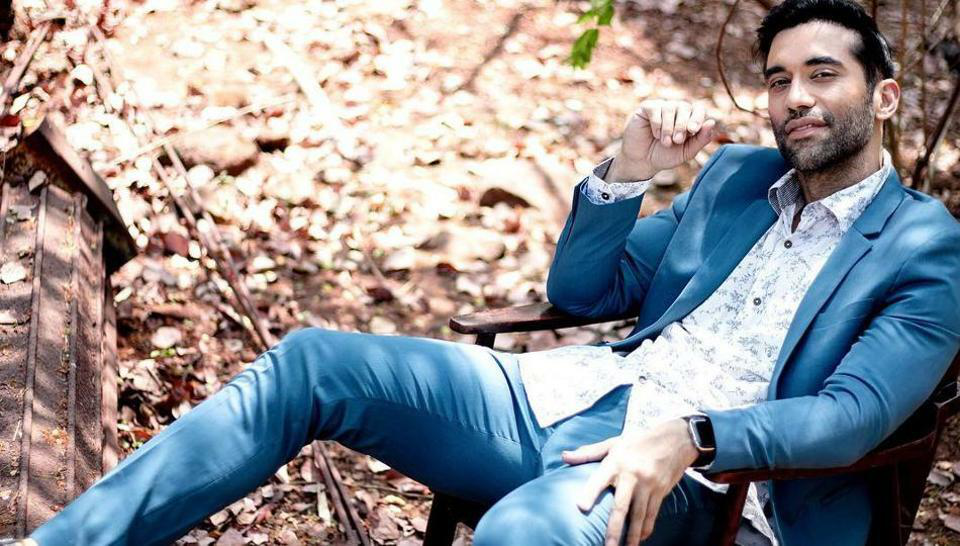 Sadness has descended upon Bollywood this holiday season as actor Kushal Punjabi, 37*, passed away in Mumbai, Maharashtra, India. According to sources, Punjabi's passing was suicide by hanging.
On Thursday December 26, 2019, Punjabi's parents tried reaching out to their son, but he did not respond. His parents then reached out to others close to Punjabi in hopes of locating him.
The parents then informed Punjabi's friends, when he did not respond to their calls. [His parents] entered the flat [in Pali Hill] using a duplicate key late night," Deputy Commissioner of Police (Zone IX) Paramjit Singh Dahiya said.
According to the deputy commissioner, Punjabi's parents found their son deceased.
"They then informed the police," the deputy commissioner continued. "A suicide note was found in which the actor held no one responsible. A case of suicide has been registered."
Punjabi's passing shocked his friends and others in the Bollywood industry. Fellow actor and Punjabi's close friend, Karanvir Bohra, took to Instagram to express his surprise.
"I know you are in a happier place, but this is unfathomable," Bohra said.
Actor Karan Patel said, "never in my wildest dreams would I have thought that you will bid your final goodbye to life in a way that will send a chill down our spines every time we think of you."
"Who would have thought that behind that bright, happy smile lay a troubled mind," TV celebrity Rohit Roy said. "I am so, so sorry. We couldn't be there when [you] probably needed us all the most. Rest in peace my brother. Like most, I'm still in shock… can't begin to fathom the pain you must have been in to [choose] such a painful end for yourself."
Earlier in the year, Punjabi expressed excitement about his life, as well as his love for being a stay-at-home dad after his son was born.
"I cut down on work to be with my son," Punjabi said. "I realized that if it's just work that we are living for, you won't do anything else. I agree that the money is good, but your youth will never come back. I loved the stay-at-home dad phase when my son was born."
While Punjabi is married, the couple were reportedly separated. In the note left at his death scene, he asked for his assets to be split between his sibling, parents, and son.
Punjabi was known for his roles in Lakshya (2004), Kaal (2005), and Ishq Mein Marjawan (2018). He is survived by his parents, a sibling, and his son, Kiaan. May he rest in peace.
View this post on Instagram
*There are conflicting reports regarding Punjabi's age. Some media report he is 37 while others state 42.
If you or someone you love is struggling with depression, there is help.
United States
American Foundation for Suicide Prevention: Call 1-800-273-TALK (8255)
Crisis Text Line: A 24/7 nationwide text-messaging hotline. Text 741741 to talk to a trained counselor.
National Suicide Prevention Lifeline: Call 1-800-273-8255- Available 24 hours every day.
The Trevor Project: Call 1-866-488-7386. Crisis and suicide prevention services available to the LGBTQ+ community.
Trans Lifeline: Call (877) 565-8860.  Crisis and suicide prevention services for trans and non-binary individuals.
Veterans Crisis Line: Call 1-800-273-8255 and press 1 for help. Text 838255 for text-based services. This service aids veterans.
Canada
Kids Help Phone: Call 1-800-668-6868. A 24-hour service for youths 20 and under.
The Canadian Association for Suicide Prevention:  Assistance is available in French and English. However, they are not a crisis center, but they do have links to crisis centers in each Canadian province.
Trans Lifeline: Call (877) 330-6366
Youthspace: This service helps people aged 30 and under. Text them at 778-783-0177. The service is available from 6pm to midnight PST.
For a complete list of suicide and crisis lifelines available in many countries, please visit Wikipedia's list of resources.
Photo credit: Hindustan Times
—-Olivia Murray
Related Articles