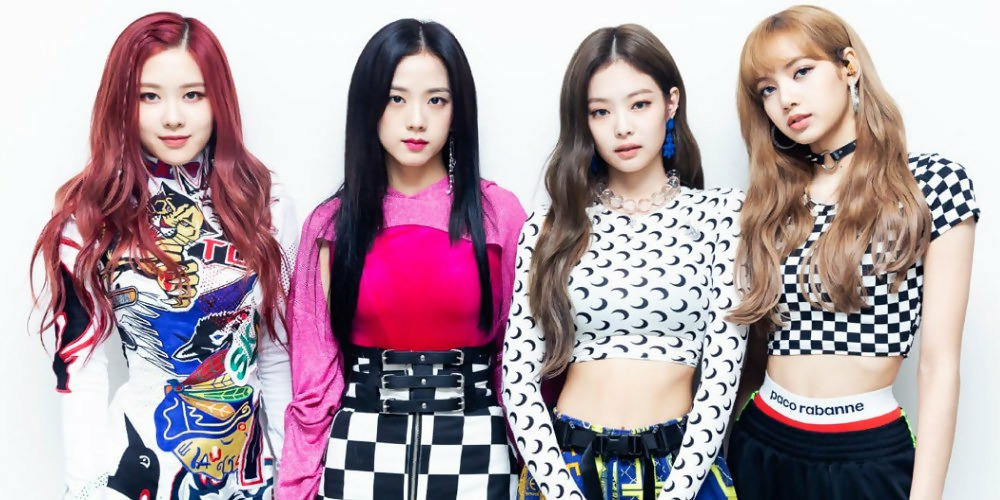 Dallas BLINKs will now only have one chance to see BLACKPINK in concert as the May 9, 2019 concert has been canceled without an explanation.
While there was speculation the show may be canceled following Ticketmaster's removal of the May 9 ticketing page, confirmation came April 27 from both Ticketmaster and AXS that the show has been canceled.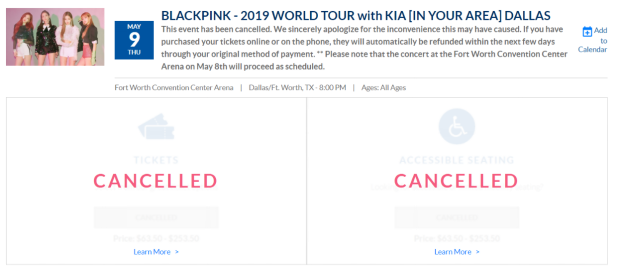 YG Entertainment has yet to provide a reason for the cancelation, but an explanation may be provided soon. AXS and Ticketmaster will be providing refunds to fans in the coming days.
The May 8, 2019 concert in Dallas/Ft. Worth will still go on according to AXS. The concert will be performed at the Forth Worth Convention Center Area at 8pm local time. On Ticketmaster, tickets are available for resale for various locations across the area. Tickets are not available on the AXS site.
Meanwhile, BLACKPINK successfully performed at Coachella and wrapped up their shows in Los Angeles and Chicago.
—-Olivia Murray
Related Articles