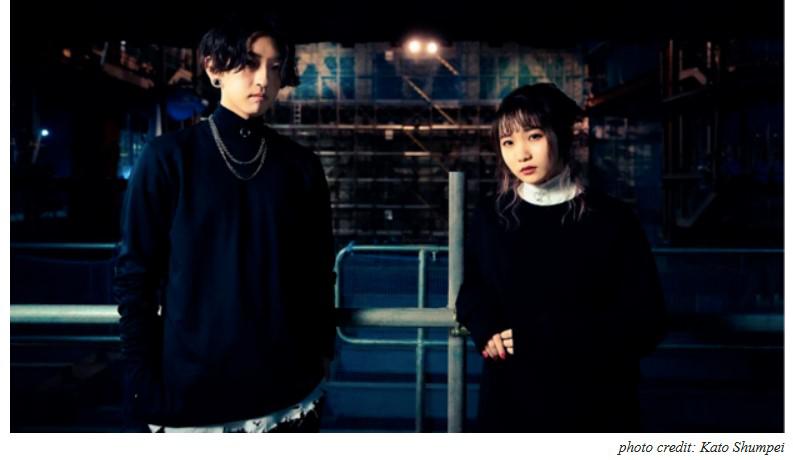 RELEASE FIRST EVER ENGLISH VERSION OF HIT SINGLE "INTO THE NIGHT," PLUS NEW TRACK "(SANGENSHOKU)" OUT TODAY
J-Pop stars YOASOBI are debuting their new single, "三原色(Sangenshoku)." With this song, YOASOBI's vocalist, Ikura, raps on a track for the first time. "Into the Night," the English version of YOASOBI's top track, "夜に駆ける(Yoru ni kakeru)," is also out today. Listen/share both tracks HERE and HERE.
YOASOBI is a duo—comprised of composer Ayase, and vocalist Ikura—that "creates music from novels." Each of the duo's songs are based off plots from short stories published on popular online creative website monogatary.com. Their first single "夜に駆ける(Yoru ni kakeru)" became a smash hit as soon as it released in November 2019. "Yoru ni kakeru" topped multiple streaming charts in Japan and has also ranked in various viral charts around the world. The track placed No.1 on both the Billboard Japan Total Song Chart and Billboard Japan Streaming Song Chart in 2020. YOASOBI also performed at the NHK Kohaku Uta Gassen (NHK Red & White Song Battle).
Earlier this year YOASOBI released their debut album, THE BOOK. The group released two singles, "怪物(Kaibutsu)" and "優しい彗星(Yasashii Suisei)," both of which were chosen to be the opening and closing theme songs, respectively, for the TV animation "BEASTARS" and ranked No.1 on various music charts.
In February 2021 YOASOBI performed their first solo concert "KEEP OUT THEATER" at a construction site in Kabukicho, Shinjuku which used to be the Milano Theater; more than 40,000 viewers tuned in for the livestream. In June 2021, Billboard Japan announced their music chart for the first half of the year and YOASOBI ranked No.1 on the Billboard Japan Top Artists Chart.
YOASOBI is also collaborating with Uniqlo's graphic T-shirt brand UT. YOASOBI UT features the band's key visuals as well as six YOASOBI songs including their debut single "夜に駆ける (Yoru ni Kakeru)," "ハルジオン (Harujion)," "たぶん (Tabun)," "群青 (Gunjyo)," "ハルカ (Haruka)," "アンコール (Encore)" and YOASOBI's latest song, "三原色 (Sangenshoku)."
To celebrate the release of YOASOBI UT, YOASOBI will stream a free live show "SING YOUR WORLD" on July 4 at 7P.M. JST/6A.M. EST on YOASOBI's official YouTube channel. The title of the performance pays tribute to UT's theme "WEAR YOUR WORLD." This marks YOASOBI's second-ever livestreamed performance; watch/share it HERE.
About YOASOBI:
YOASOBI is a band that creates "music from novels" featuring composer Ayase and vocalist Ikura. Their first single "夜に駆ける (Yoru ni kakeru)," released in November 2019, has been streamed more than 400 million times.
Later in 2020, YOASOBI released their singles "たぶん (Tabun)" and "群青 (Gunjyo)," the latter of which was selected for a commercial song for Bourbon's Alfort Mini Chocolate.
In December 2020, YOASOBI released their song "ハルカ (Haruka)" based on a novel by Osamu Suzuki. YOASOBI released their first album THE BOOK on January 6, 2021. The album debuted No. 2 on the Oricon daily ranking chart, while each album track landing in the Top 15 of the Apple Music streaming chart simultaneously.
Related Articles