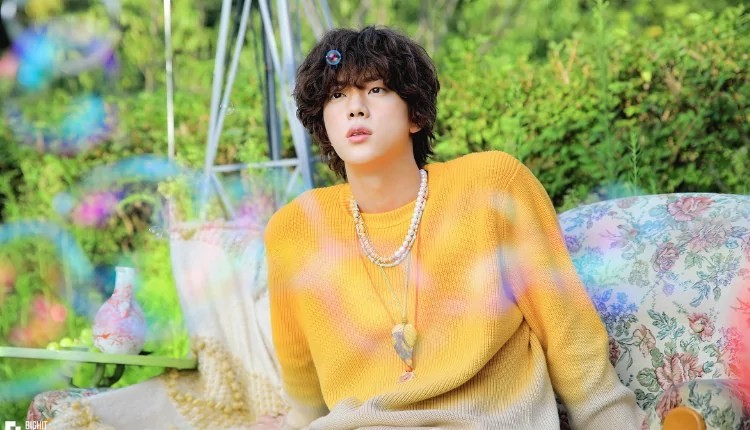 Jin (Kim Seok-jin) will become the first BTS member to enlist in the army. While Jin's enlistment date has been speculated for several weeks, Big Hit Entertainment confirmed his enlistment will be soon via a statement.
In a Weverse statement released December 5, 2022, Big Hit wrote:
Hello,

This is BIGHIT MUSIC.

We want to thank you for your continued support of BTS and would like to update you on Jin's upcoming enlistment into the military.

Jin will fulfill his required time with the military by enlisting in the army. Please note that we will not be holding any kind of official event on the day of his recruitment.

The entrance ceremony is a time to be observed by military personnel and their families only. In order to prevent any issues that might occur from crowding, we ask fans to please refrain from visiting the site. Instead, we ask you to keep your heartwarming words of support and farewell in your hearts.

We also advise you not to get adversely affected by purchasing unauthorized tours or product packages illegally using artist IP. Our company will take necessary action against any attempts at commercial activity making unauthorized use of such IP.

We ask for your continued love and support for Jin until he finishes his military service and comes back. Our company will also strive to provide every support he needs during this time.

Thank you.
An unspecified source stated several weeks ago that Jin will begin his enlistment December 13, 2022. While Big Hit did not confirm the date, it appears the source may be correct. At the time of the report, Jin shared his displeasure of the enlistment date leak by stating:
News did I did not intend to go public has been published, but my ARMYs, you shouldn't come to the training center TT.

There will be many others coming to enlist or accompany their loved ones as they enlist, so it will be hectic and could lead to potentially dangerous situations.

ARMYs, I love you.
Jin will enlist as an active-duty soldier in the Gyeonggi province. He will complete five weeks of basic training before being assigned to his unit.
Meanwhile, Jin celebrated his 30th birthday December 4 by sharing a live session on Weverse with fans. His solo debut song, "The Astronaut," also ranked #68 on Rolling Stone's "100 Best Songs of 2022" list.
—-Olivia Murray 
#BTSJIN #JIN #Weverse #BTSARMY #JINEnlistment #BIGHIT #JINAstronaut #Jinwillenlist #kcrushnews #JINactivedutysoldier #Gyeonggiprovince #kcrushamerica #kpop #kpopidol #BTS #BTSJINenlist2022
Related Articles