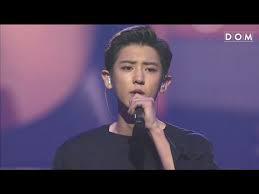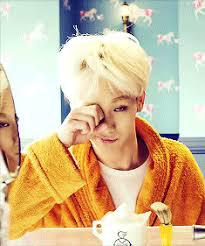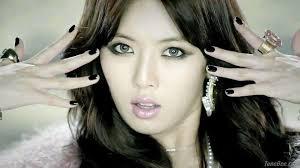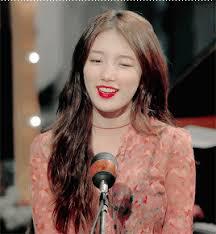 The k-pop industry has undergone a revolution over the years. Apart from its focus on single gender-oriented (female or male) groups and solo artists, the industry has seen a rise in collaborations which have gained immense reception and following. The collaborations are not only amongst solo artists, but also amongst members of different bands resulting in an explosion of hit lyrical content owing to a fusion diverse talents. Here are some of the most veteran collaborations amongst k-pop artists.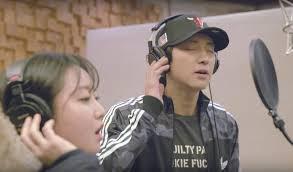 EXO's Chanyeol ft. Punch (Stay With Me)
This is by far the most eminent collaboration that has swept the world by storm with its "Stay With Me" lyrical hit. The Goblin: The Lonely and Great God OST is an original soundtrack which surpassed over 100 million YouTube views in a short span upon its debut and charted at number 3 on Korea's Gaon Digital Chart. The legendary Chanyeol's smooth voice blends with Punch's perfectly maintained peached voice to produce a soothing lyrical content that further fuses with the Goblin k-drama's theme thus ultimately resulting in an explosion of an emotional inspirational rhythmic hit.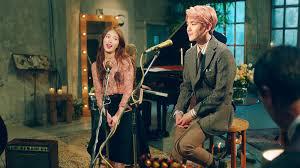 EXO's Baekhyun ft. Suzy (Dream)
Despite several failed meetings owing to their busy schedules, the two talented icons finally came together and, as expected, produced an overwhelmingly talent-filled lyrical content. The Suzy and Baekhyun collaboration resulted in a lyrically rich hit, "Dream", which merited it the 18th MNet Asian Music Awards' Best Collaboration honor and the 2016 Melon Music Awards' Bet R&B Song accolade.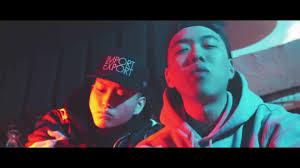 C Jamm ft. BeWhy (Puzzle)
"Puzzle" by C Jamm and BeWhy created a ripple of excitement especially in the K-Pop arena upon its release in 2016. As "Show Me The Money" season 4's top competitors, the two iconic rappers and childhood friends put aside their stage-rivalry in a collaboration that resulted in a masterpiece hit. The lyrical product won the 2016 MAMA's Best Rap Performance award in addition to its massive You Tube views.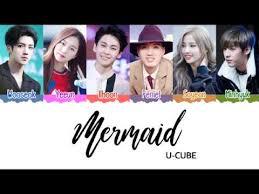 (G)I-DLE, BTOB, CLC ft. PENTAGON members (Mermaid)
PENTAGON's Wooseok, CLC's Yeeun, (G) I-DLE's Soyeon and BTOB's Peniel, Ilhoon and Minhyuk came together in 2018 to give the fans a taste of their abilities. The resulting "Mermaid" track wooed many through its startling melody that perfectly fuses with the lyrics into an illustrious rap-line masterpiece.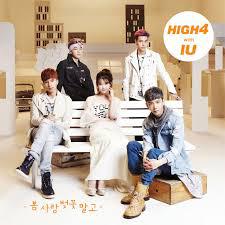 HIGH4 ft. IU (Not Spring, Love or Cherry Blossoms)
The "Not Spring, Love or Cherry Blossoms" was a vital hit to the then debuting HIGH4 as it helped skyrocket their career. The collaboration with IU produced a masterwork that overwhelmingly overhauled the K-Pop entertainment industry with voluminous YouTube views and over two million sold copies. The hit also topped the Korean Gaon Chart and merited both UI and HIGH4 a massive following.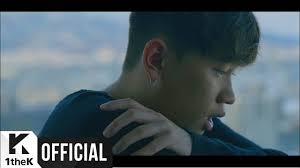 Taeyeon ft. Crush (Don't Forget)
The eminent Taeyeon once again proves his abilities in a collaboration with a rising k-pop idol, Crush, through the hit single, "Don't Forget". The visual aspect of the track perfectly blends with the lyrics and track message imprinting an unforgettable memory in viewers.
NCT's Mark ft. EXO's Xiumin (Young and Free)
Released during the SM Station digital music project in 2017, the track made an impressive success with overwhelming views. The lyrical content was gracefully exhibited through a seamless harmony of the iconic voices. Mark and Xiumin's extensive lyrical experience is seen throughout the performance, which enchants the viewers.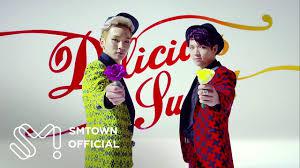 SHINee's Key ft. INFINITE'S Woohyun (ToHeart 'Delicious')
Key and Woohyun's project unit album received immense credit for the 2014 "Delicious" track. Written by a collaboration of INFINITE and SHINee producers, the lyrical substance showcases Kay and Woohyun's life journey and bromance; their ups and downs to stardom. Given that both groups have a substancial fan base, especially the celebrated veteran SHINee, the track made quite a statement in the K-Pop industry.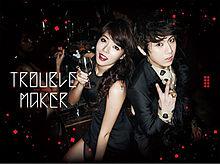 4MINUTE's Hyuna ft. BEAST's Hyunseung (Trouble maker)
"Trouble maker" is a widely renowned track that created waves in 2011. A collaboration between Hyunseung and Hyuna was indeed a hit song before receiving criticisms for its visual performance. Apparently, the icons' performance was deemed as rather overly sexual with regards to Korean media standards, which saw the duo redo their choreography. Performed in the 2012 MAMA awards, the hit single's lyrical fabric was however, indeed beyond incredible owing to the duo's vocal aptitude crediting it the 14th MNet Music Awards 'Best Collaboration" award.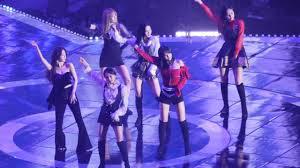 Red Velvet ft. Twice members (Dreams Come True)
TWICE's Momo, Chaeyoung and Tzuyu in conjunction with Red Velvet's Joy, Seulgi and Irene collaborated and produced a cover of "Dreams Come True", originally done by S.E.S. The cover became a hit on account of the fusion of the mind-blowing vocals, choreography and visuals by the legendary icons. The idols' perfection with stage presence further increased its popularity making it one of the two girl groups' best collaborations.
—-P. Earlkh
Related Articles