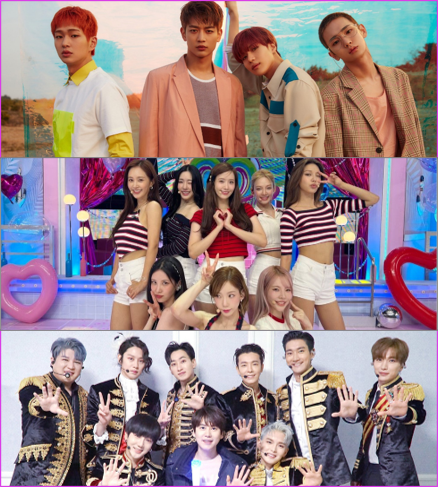 K-Pop idols have been a core aspect in the spread of the Korean wave, ALSOfamously known as Hallyu wave. The 2nd generation of K-Pop groups, ranging from around 2003 to 2011, was amongst the most contributors to the global spread of Hallyu wave. Some of these groups have surpassed the 7-year K-pop group curse and are still ongoing to date. Others that had gone on hiatus have made a comeback confirming why they are still the legends of K-Pop. Below are some of the best 2nd generation K-Pop groups.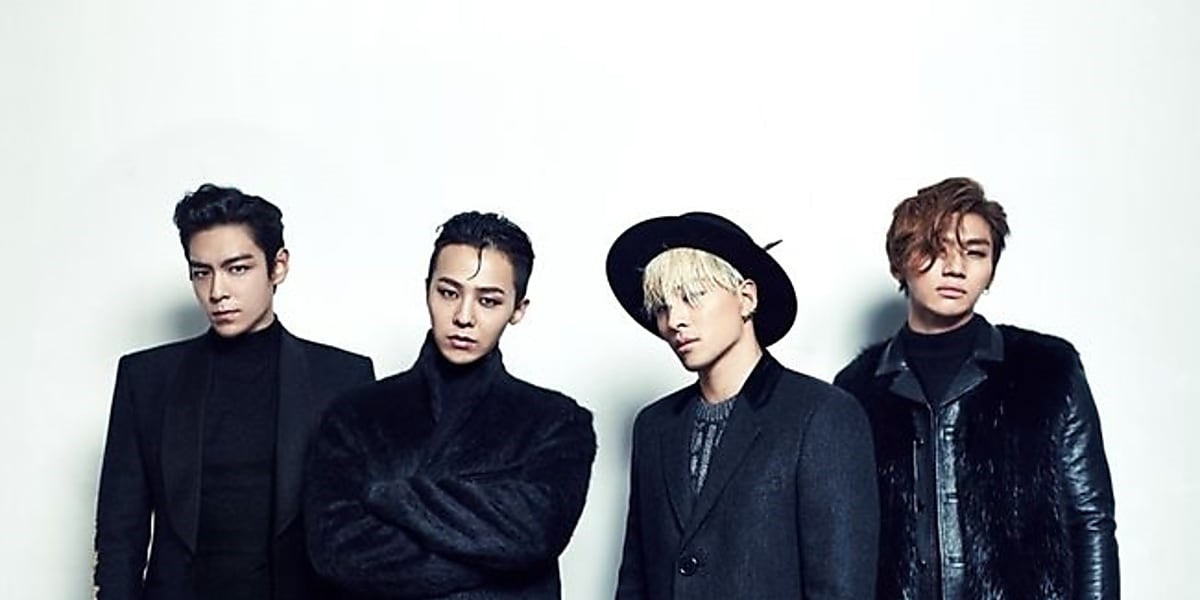 1. BIGBANG (빅뱅)
Currently consisting of 4 members, BIGBANG boy band debuted in August 2006 under YG Entertainment with the 'Big Bang Vol. 1' album.  The group is comprised of the talented T.O.P, G-Dragon, Taeyang, and Daesung. BIGBANG's fandom name is VIPs which means 'Veri Important People' and reflects how the band treats their fans. Each of these members has such unique and strong voice which makes the group's music a thing to behold. G-Dragon and Taeyang are kings of rap, T.O.P's deep base leaves one with chill while Daesung's smooth vocals leaves one speechless. BIGBANG is best known for its hit songs including "Bang Bang Bang" and "Last Farewell". "Last Dance" was another hit that the group released in December, 2016 before breaking the fans' hearts by going on hiatus from 2017. However, the group made a strong comeback in April, 2022 after a 4-year hiatus with the "Still life" track that has swept the world by storm reaffirming why BIGBANG is dubbed as the "Kings of K-Pop".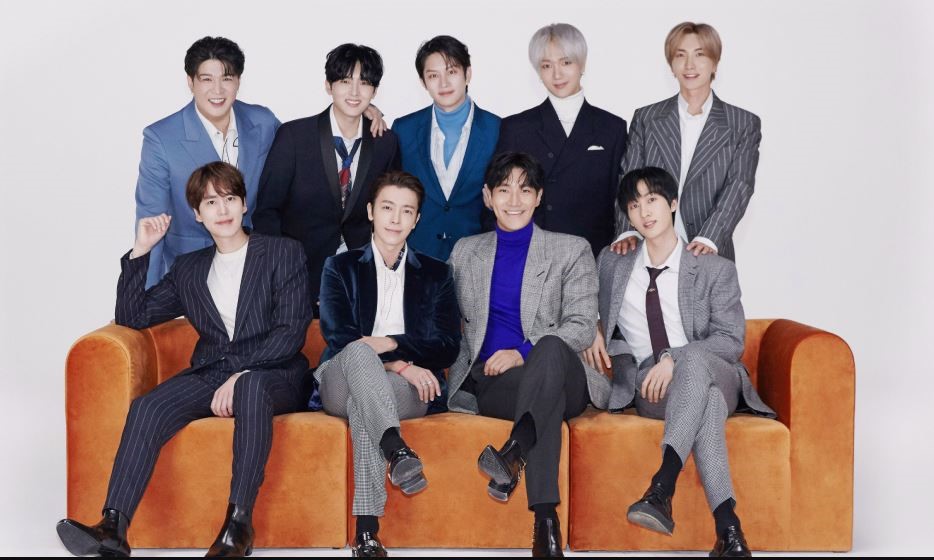 2. Super Junior (슈퍼주니어)
Super Junior officially debuted in November 2005 with the "Twins (Knock Out)" digital single under SM Entertainment. Originally, the band consisted of 13 members, but became a 9-member group as of 2019 including Siwon, Leeteuk, Donghae, Ryeowook, Kyuhyun, Eunhyuk, Shindong, Yesung, and Heechul. Super Junior's fandom name is E.L.F which stands for Ever Lasting Friends because the group wants to be friends with their fans forever. Super Junior has won various awards including the Best K-Pop Selling Artist award for 4 years in a row. Super Junior's 2009 "Sorry, Sorry" single credited the group international recognition, through which they contributed towards the Hallyu wave and were dubbed the "King of Hallyu Wave". In January, 2023, Super Junior released an offline version of their 11th album, 'The Road', signifying that they still have a long way to go.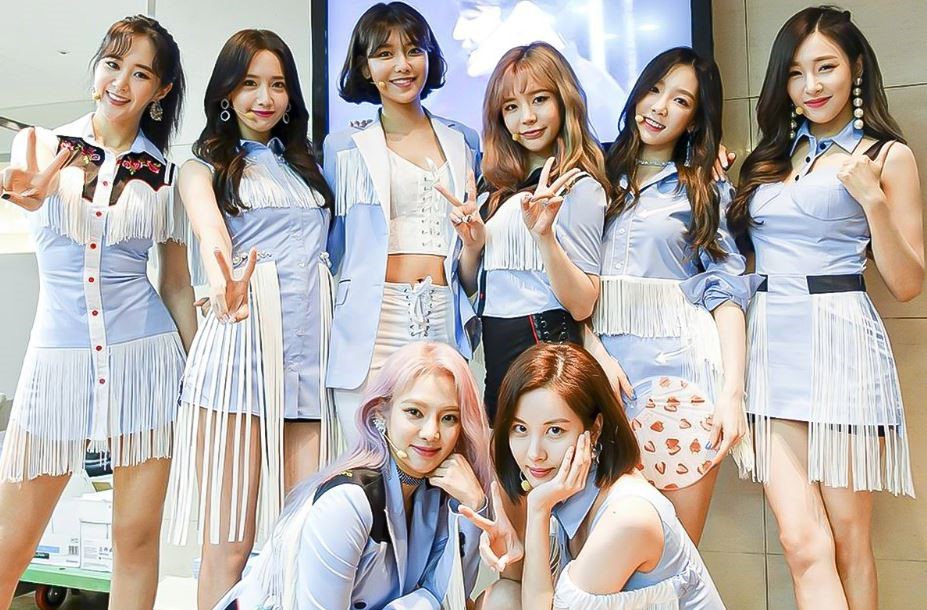 3. Girls' generation (소녀시대)
Also known as SNSD, Girls' Generation debuted in August, 2007 with the "Into the New World" single under SM Entertainment. Currently an 8-member group, after Jessica left in 2014, the group is made up of Yoona, Taeyeon, Tiffany, Sunny, Yuri, Sooyoung, Seohyun, and Hyoyeon. The fandom name for Girls' Generations is SONE which denotes that denotes that SNSD and their fans will forever be one. The group's 'Girls' Generation' Japanese version album was amongst their first venture in the international scene. Girls' Generation has won various awards and received numerous accolades crediting them the nickname, "The Nation's Girl Group". Girls' Generation made a comeback in August, 2022 after a 5-year hiatus with their 7th album, 'Forever 1'.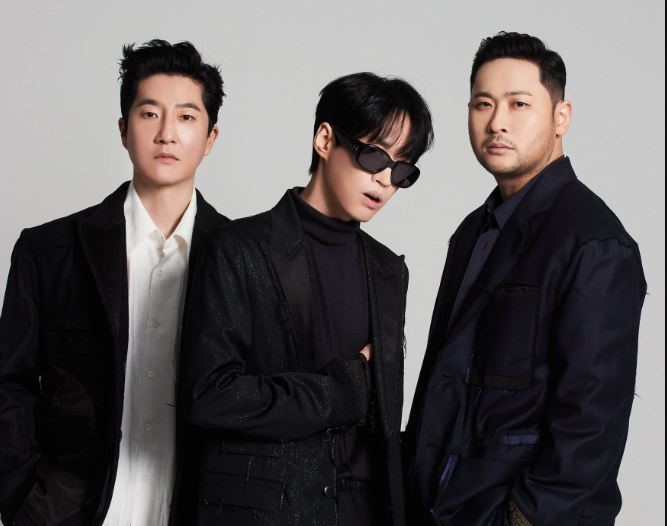 4. Epik High (에픽하이)
Known for its hip-hop K-Pop hits, Epik High was formed in 2001 and debuted in October, 2003 with the 'Map OF THE Human Soul' album under Woollim Entertainment. The trio boy band consists on Mithra, Tablo and DJ Tukutz who all moved to YG Entertainment upon their contract expiration with Woollim Entertainment. Epik High's fandom name is High Skool which is a name off their 'High Society' album. Known as the pioneers of hip hop in the K-Pop industry, Epik High has gained international accreditation and became the first South Korean band to perform at Coachella. The group is expected to release its 3rd EP, Strawberry, in February 2023.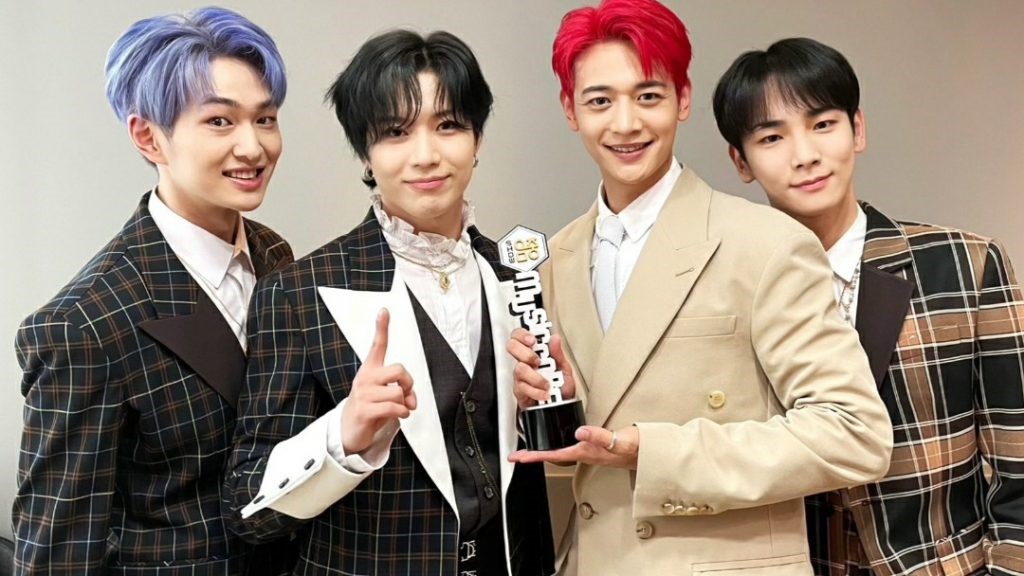 5. SHINee (샤이니)
SHINee is one of the most respected 2ng generation K-Pop band. Originally a 5-memebr band, before the tragic death of Jonghyun, SHINee currently consist of 4 members including Onew, Minho, Key, and Taemin. SHINee's fandom name is Shawols which is a combination if SHINee and world from their fanclub name SHINee world. The group debuted in May, 2008 under SM Entertainment with the Replay EP. Apart from being included in the Korea Power Celebrity list by Forbes multiple times, the group has worked on various international projects including with UNICEF. Dubbed as the "Princes of K-Pop", SHINee has promoted Korea through the Hallyu wave on the international platform. The group is made a comeback with some members in 2022 and is expected to make another comeback with all members in April 2023, with the 2nd repacked 'Killer' album, when Taemin completes his military duty.
6. 2PM (투피엠)
2PM officially debuted in August, 2008 with the 'Hottest Time of the Day' album which included their hit song, "10 out of 10". The group debuted with a masculine image that resulted in the nickname, "beast-idols". 2PM was originally a 7-memebr group before Jaebeom left in 2009 due to controversial posts on the MySpace platform. 2PM currently consists of 6 members including Jun. K, Chansung, Nichkhun, Taecyeon, Junho, and Wooyoung. 2PM's fandom name is Hottest since they consider 2:00PM to be the hottest time of the day and signifies just how hot their fans are. Over the years, 2PM has gained a massive global following crediting the group various international endorsements. 2PM made a comeback after a 5-year hiatus with their 7th album titled 'Must' in June, 2022.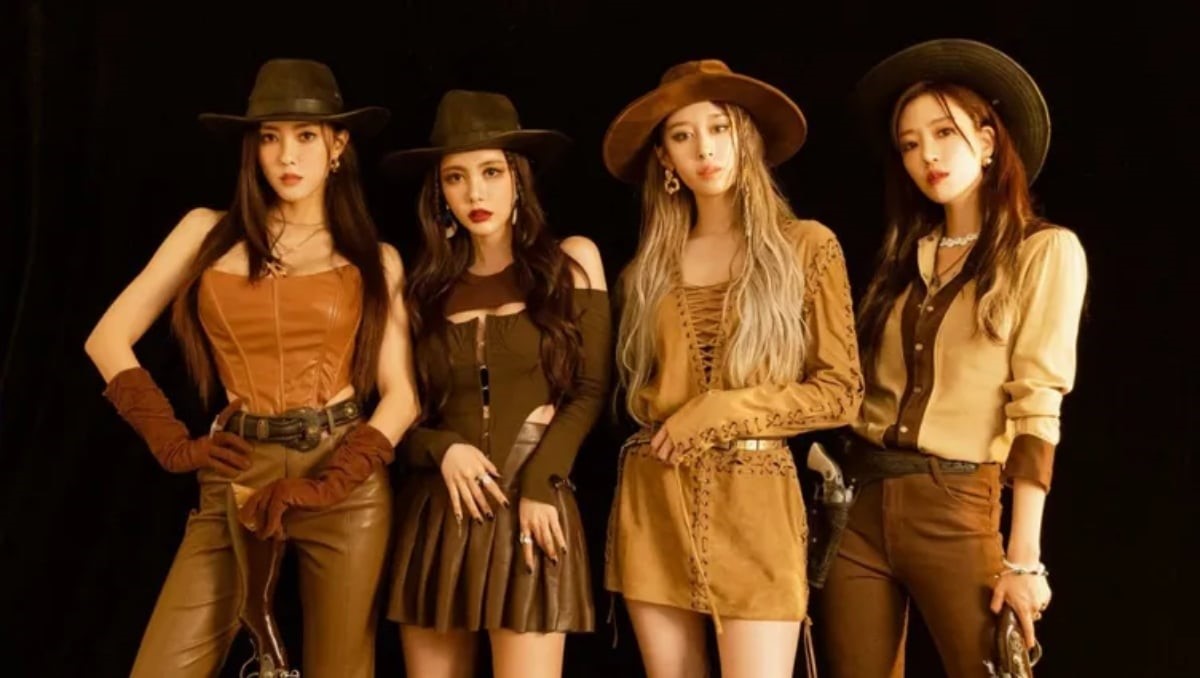 7. T-ARA (티아라)
Formed by MBK Entertainment, T-ARA debuted in July, 2009 with the "Lie" single. T-ARA has experienced frequent changes in their member line-up and currently consists of 4 members including Qri, Eunjung, Hyomin, and Jiyeon. T-ARA's fandom is Queen's denoting that the fans belong to the queen; who is this case is T-ARA. The group gained international following as soon as it debuted, especially with the hit tracks such as "TTL (Time to Love)" and "Bo Peep Bo Peep". T-ARA has engaged in various international endorsements and ambassadorships and were also gifted the Hallyu Envoy Award in 2015. T-ARA made a comeback with no support from any management agency, but funds from their own pocket. The comeback track "TIKI TAKA" was released through Dingo Music YouTube channel in November, 2021.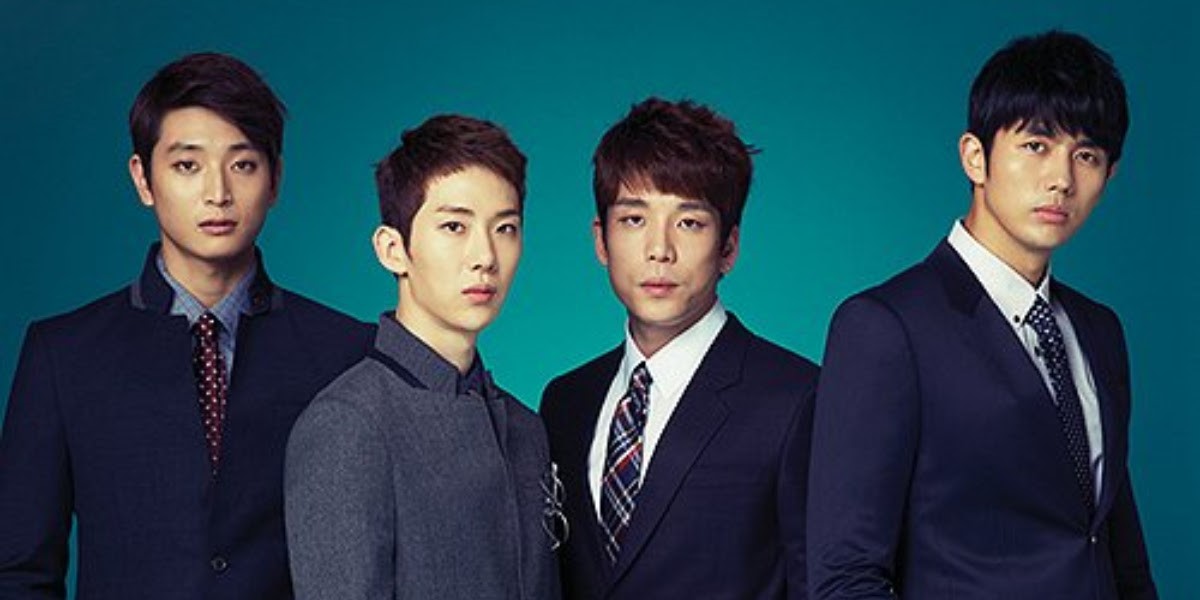 8. 2AM (투에이엠)
This ballad boy band is another legendary 2nd generation K-Pop group that contributed massively to the Hallyu wave global phenomenon. 2AM consist of 4 members including Jo Kwon, Lee Chang-min, Lim Seul-ong, and Jeong Jinwoon. 2AM's fandom name is I AM because when combined with their brother band 2PM's "Hottest" fandom name, it becomes "I Am Hottest". 2AM made an official debut in July, 2008 with the track, "This Song" under a joint management of JYP Entertainment and Big Hit Entertainment. The band went on hiatus in 2015, but made a comeback in November, 2021 with the 'Ballad 21 F/W' album under Culture Depot Agency.
—-Karen Mwenda
#2ndgenerationkpopgroups #secondgenkpop #kcrusharticle #kcrush #BIGBANG #VIPBIGBANGFandom #2AM #IAM2AMFandom #TARA #QueensTARAFandom #2PM #Hottest2PMFandom #SHINee #ShawolsSHINeeFandom #kcrushamerica #EpikHigh #HighSkoolEpikHighFandom #GirlsGeneration #SNSD #SONESNSDFandom #SuperJunior #ELFSuperJuniorFandom #kpop #koreanhiphop #koreanmucis #koreangroups #JYP #SMEntertainment #WoollimEntertainment #YGEntertainment #MBKEntertainment #Hallyu #HallyuWave
Related Articles