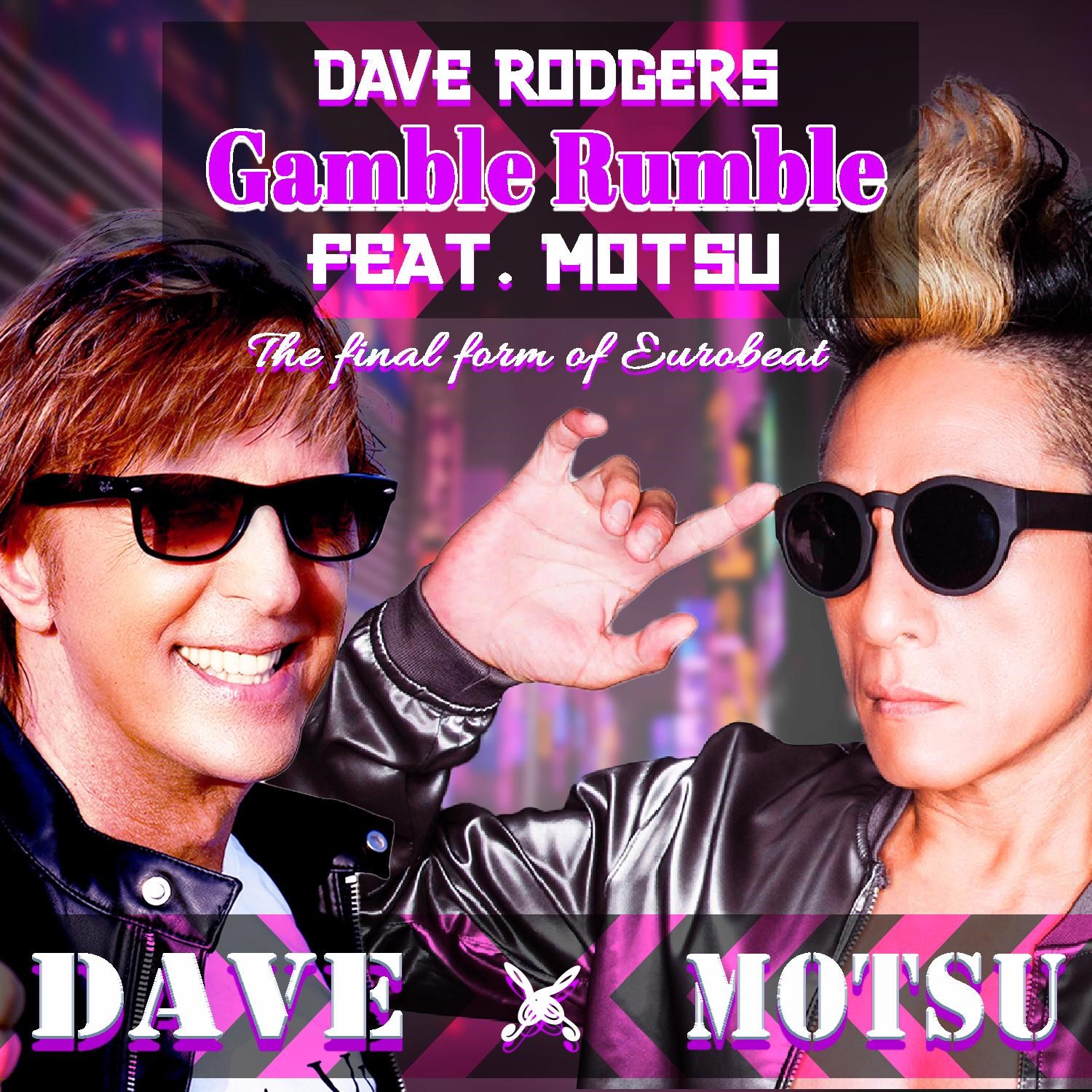 Causing fierce tremors in the world of dance and Eurobeat, a dream collaboration has resulted in the February 13th digital release of 'Gamble Rumble feat. motsu' by Dave Rodgers. 'Gamble Rumble' is a classic hit by m.o.v.e, who debuted over 25 years ago in 1997 with the single 'ROCK IT DOWN'. The music video for the original version has amassed more than 20 million views on YouTube, and it is considered one of the most essential theme songs from the beloved anime series 'Initial D', which itself was the spark that ignited both the street racing culture boom and the Eurobeat scene.
Now, 22 years after the release of 'Gamble Rumble', Dave Rodgers – the "Emperor of Eurobeat", who himself created such 'Initial D' classics as 'DEJA VU' and 'SPACE BOY' – has collaborated on this new cover version with veteran artist motsu, who was the rapper in m.o.v.e.
While retaining the spirit of the original version, the cover has a new arrangement perfect for modern music fans, while the original's kinetic sprint has become an energetic full-speed run, which races through the decades without ever stopping. Rodgers also wrote new lyrics for this collaboration, while motsu rewrote the rap part, resulting in a pure and authentic Eurobeat track that only two legends of the scene could produce.
Having given birth to the "car & Eurobeat" boom with 'Initial D', creator Shuichi Shigeno's follow-up street-race manga series 'MF Ghost' will be adapted as an anime series in 2023. The scene keeps on evolving, and Eurobeat evolves along with it, reaching ever-higher gears and all-new speeds.
Rodgers and motsu made the following comments about their collaboration cover of 'Gamble Rumble'.
Comment from Dave Rodgers:
"A very exciting collaboration with the great motsu, I couldn't wait to be able to duet on a piece of Japanese pop history! And now enjoy, and don't abuse it when you drive your car!!"
Comment from motsu:
"Dave and I were hanging out at Maharaja Roppongi in October last year when we excitedly declared, 'Let's make something together'. From that moment until now, our teams have moved at lightning speed to bring the project to life, but no one was as fast or as full of surprises as Emperor Dave! It was obvious why he's considered a legend. Fast, precise, and filled with beautiful passion. As for me, I put the full weight of my momentum into this track. All of this miraculous work was done for you, the listener and driver. Please enjoy it."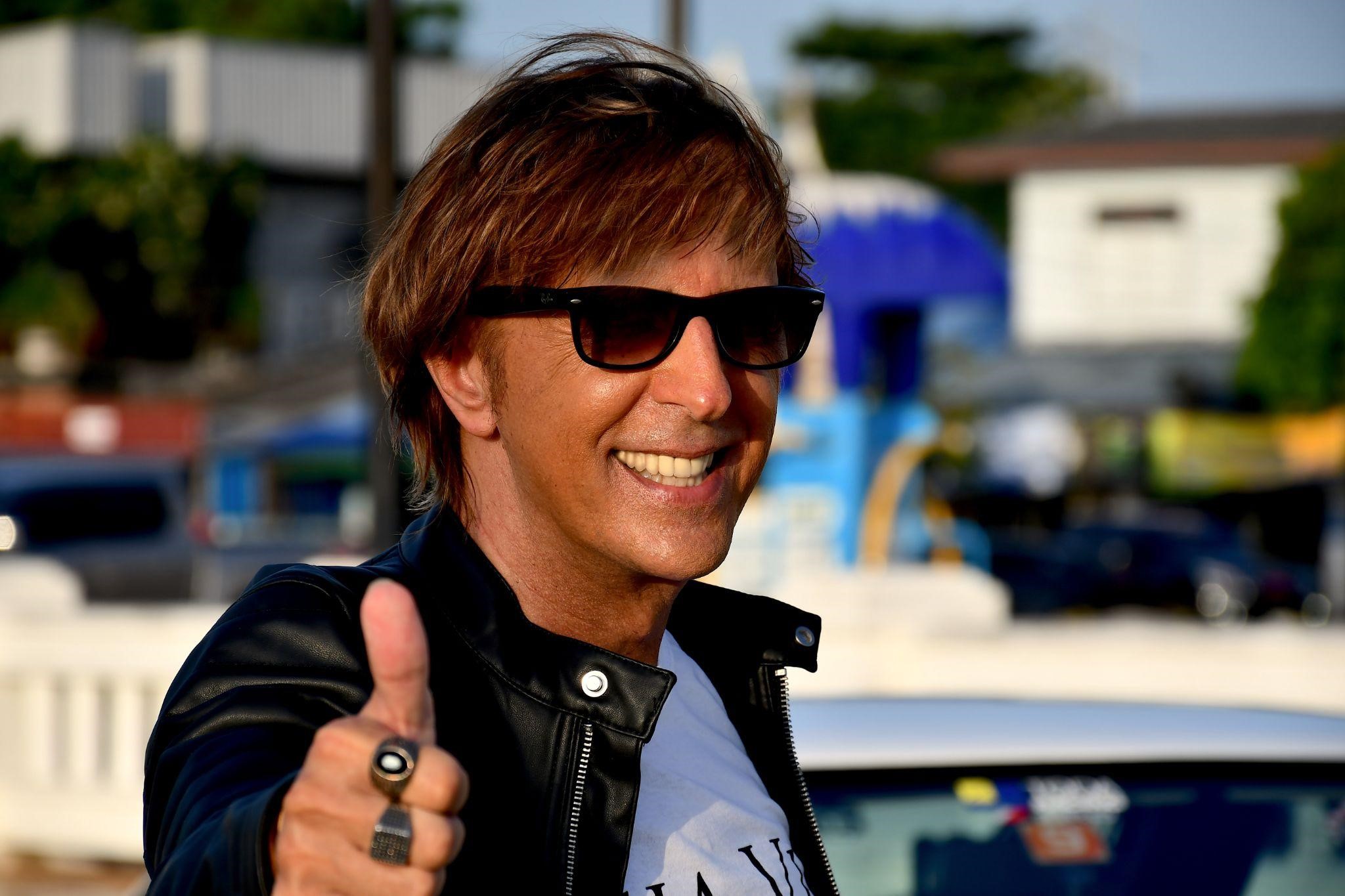 About DAVE RODGERS
Known to his fans as the King of Eurobeat or even the Emperor of Eurobeat, Dave Rodgers is the shining star of the Eurobeat world. He created numerous Eurobeat songs for the 'SUPER EUROBEAT' series, which is synonymous with the birth of major Japanese record label avex, and has produced and composed music for top J-pop artists including TM NETWORK, Namie Amuro and V6. He also provided several Eurobeat songs for the 'Initial D' anime series, such as 'SPACE BOY', 'BEAT OF THE RISING SUN' and 'DEJA VU', becoming a favorite among anime fans and gearheads while also becoming a mainstay of online memes and finding fans around the world!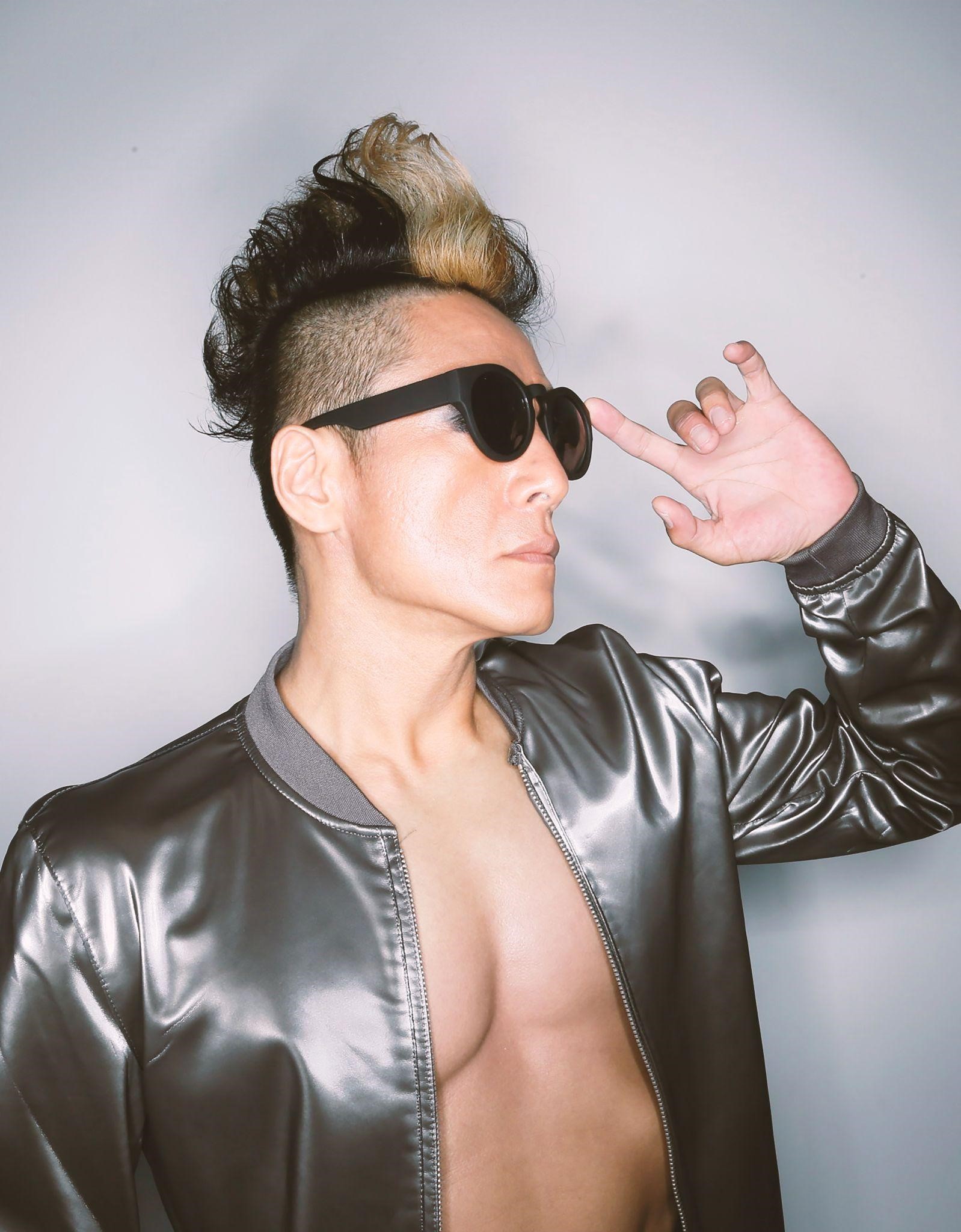 About motsu
At age 22, motsu visited the United States and taught himself rap and dance, before making his debut as the leader of dance music unit MORE DEEP. Since then, he has launched and participated in multiple music projects, including m.o.v.e, ALTIMA and motsu×DJ KAYA, operating at the forefront of the Japanese music scene. He has also been proactive in pursuing a global career, with successful overseas performances in around a dozen countries outside of Japan, helping to lay the path for other Japanese artists to follow.
Since the early days of rap and dance music in Japan, motsu has used his unique performance skills, his gift for producing sound and lyrics, and his distinctive music sense to transcend borders and genres, representing Japan to reach audiences around the world with unstoppable momentum.
Further information
DAVE RODGERS
MOTSU
WEBSITE | YOUTUBE | INSTAGRAM | TWITTER
#MOTSU #DAVERODGERS #Collaboration #move #Altima #MotsuxDJ #Kaya #Japanesemusicscene #JEDM #JapaneseDanceMusic #GambleRumblewithMOTSU #Eurobeat #MOTSUrapsonGambleRumblewithDAVERODGERS #kcrushnews #kcrushmedia #kcrushamerica #globalcareerMOTSU #EmperorofEurobeatDAVERODGERS #InitialDclassics #SpaceBoyDaverodgers
Related Articles