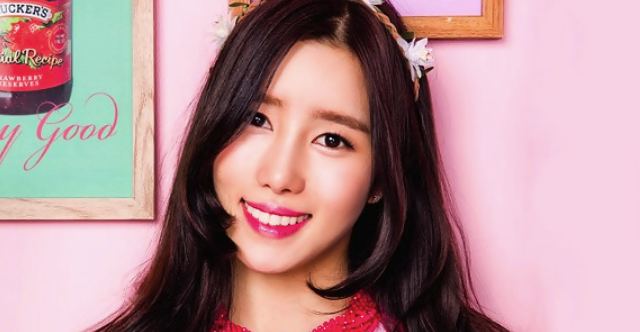 Berry Good's leader, Yoo Taeha, has decided to depart the group following the expiration of her contract with JTG Entertainment. The news comes as a bit of a shock considering how Berry Good recently made a comeback with the Fantastic mini album and new single, "Oh Oh."
On May 27, 2019, Taeha announced her departure in an Instagram message written in both English and Korean.
Dear fans,

This is leader Taeha from Berry Good and I would like to share some news with you.

First, Berry Good has come back after a long break and I want to sincerely thank you for your patience and support you have given. Secondly, as my contract with JTG Entertainment has come to an end, Taeha will no longer be part of Berry Good.

I want to thank you all for your love throughout these years and it is truly hard for me to say goodbye. From a young age, members Johyun, Seoyul, Sehyung, Gowoon and I have continuously worked hard and encouraged each other through all ups and downs as we're chasing our dreams. Thus, I would appreciate your continuous love and support in the future and again, thank you to all the fans who have loved Taeha. I truly hope to meet you again in the near future.

Yours truly,

Taeha.
It is unclear if Taeha intends to complete Berry Good's current promotions.
We wish Taeha the best in her future!
—-Olivia Murray
Related Articles