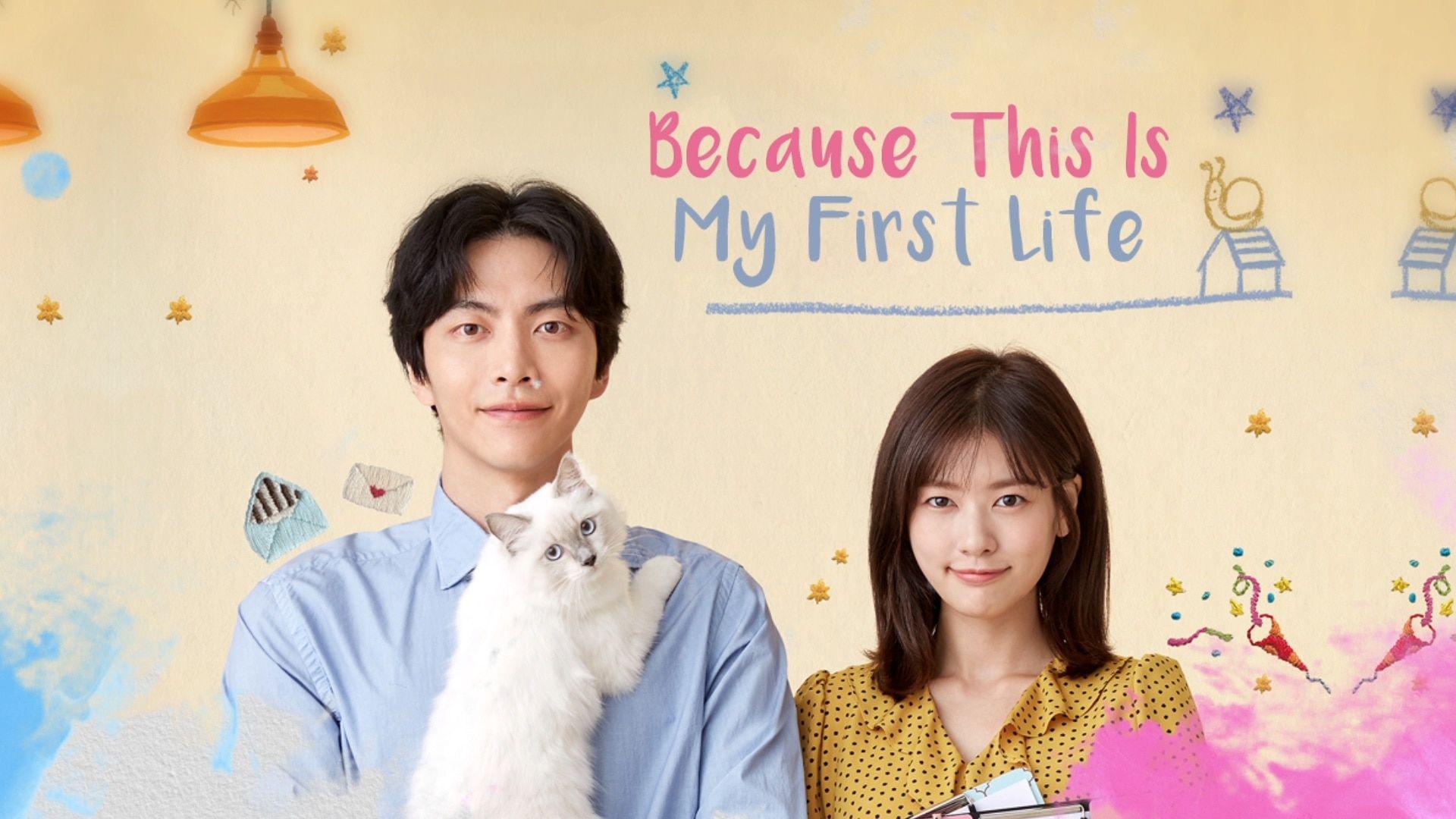 Because This Is My First Life is a cute show with an interesting plot, funny moments, and heartwarming vibes. If you need a pick me up after having your heart ripped out from the drama you just binged, this show is perfect for you!
Plot:
Because This Is My First Life's plot is upbeat and a much more romantic comedy than a heart-wrenching drama. It all starts with female writer Yoon Ji Ho, who is in her thirties without any real financial stability. She isn't dating and has no hopes of independence any time soon. Needing to move out of her family's home, she goes in search of an affordable place to live. An affordable place to live equates to finding a roommate!  Meanwhile, Nam Se Hee is a single man in his thirties who owns his own place and a cat but needs a roommate to help pay off his mortgage. He goes in search of someone who is clean and can feed a cat, as well as other specific attributes. Through an exchange of information, and without ever seeing one another, Ji Ho moves into Se Hee's flat as his new roommate. She's perfect! He is so happy with the way she cares for his cat, follows what has been laid out in their housemate agreement, and her overall cleanliness. She is the best roommate he has ever had and scored almost perfectly on his self-made roomie assessment. Unfortunately, neither of them realizes that they are sharing a space with the opposite gender. One day, the inevitable happens as they cross paths and recognize the mishap. With a need for one another—Se Hee will never find a better roommate and Ji Ho desperately needs a place to live—they decide to form a marriage contract. No relationship, no feelings, a simple black and white agreement.
I love the premise of this show! It's fascinating to think through what a contract marriage would be like. I found myself often wondering if their feelings would develop, and if they did, how they would disclose them. Se Hee was so closed off emotionally; I doubted it would ever work out without some serious character development! This interest helped propel the show. I never found myself binging it, but it was something I looked forward to watching. By no means does this show make you feel rushed or anxious, and I think its slower pace is part of the charm.
There was significant character development between these two, and the side characters also. The writers used plot points to help expose deeper emotions and bring out progression in the storyline, such as Yeon Bok-nam proving to be a threat.  It's good writing like this that helps strengthen a storyline and they did just that!
After breaking things off, Ji Ho chooses to be in a relationship with Se Hee, but on her terms. No contract, no fake emotion—authenticity. The ending left me feeling uplifted and completely satisfied.  This is a drama I would definitely watch again, not only for its chill nature but the many sweet moments that transpire.    Plot:  8/10
Setting:
We're in the city, folks! Much of the show takes place in the apartment. In their living space so much is utilized to display their nonverbal communication. This encouraged the realism of the situation. I also enjoy that we are in an everyday setting that is familiar and homey. This causes viewers to realize the real-world implications of the message writers are trying to portray. Many want to find love and have to work through relationships—seeing this happen in a humble setting instead of an elaborate penthouse was refreshing and hit home more.   Setting: 8/10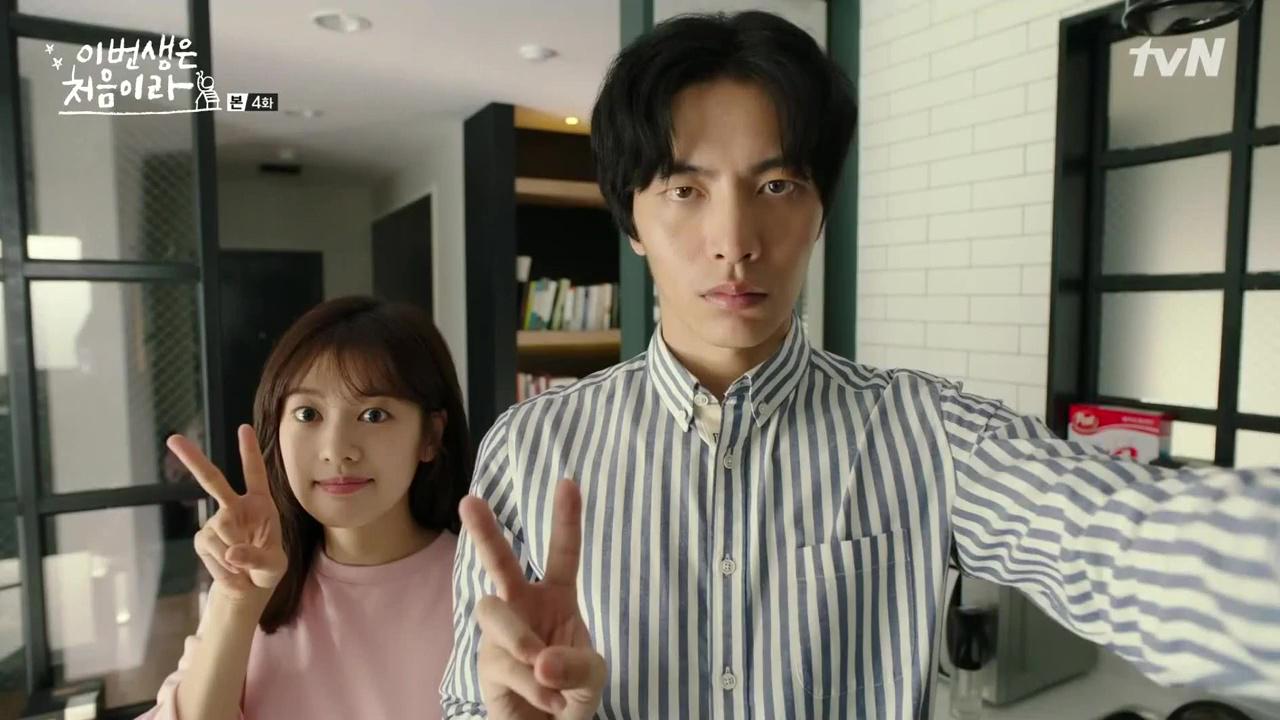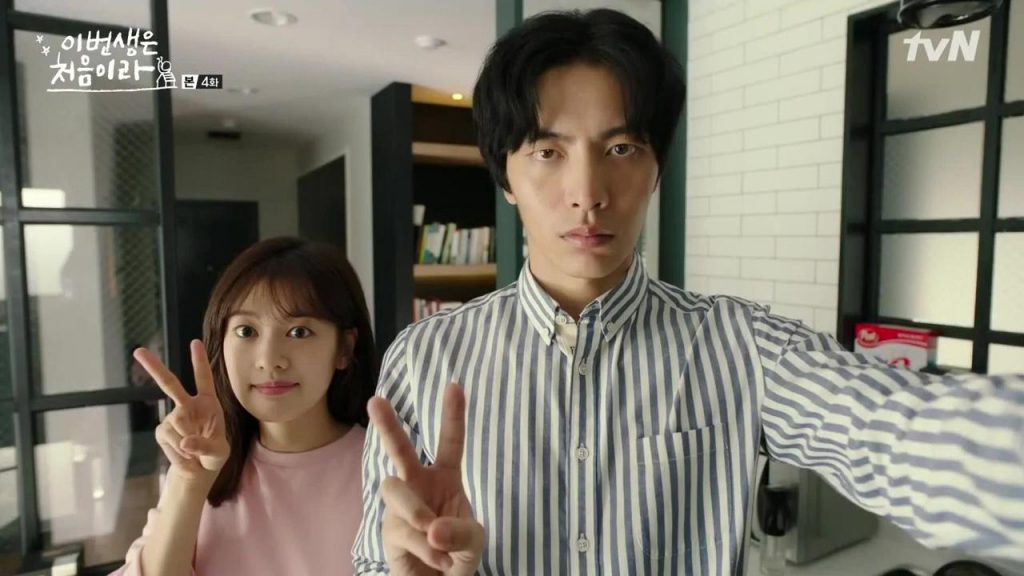 Characters:
Se Hee has no chill. The man literally says to Ji Ho, "Perhaps, if you have some free time, will you marry me?" Because his personality is so dry and factual, it lends to so many funny moments! Ji Ho is the perfect match for him because she is so understanding, sweet, and more expressive (but not overwhelmingly so). Experiencing the humor of their interaction with in-laws, and more frequently with each other, is a delight! As they grow closer in their relationship, with more at stake, we witness character growth and realistic choices come into play. It is an adventure watching their walls come down as genuine feelings develop. And when they did express themselves it was so tender and sweet.
As far as the side characters go, I feel like this show left something to be desired. Some of their scenes were funny or cute, but for the most part, I didn't pay much attention to their side plots. I appreciated the focus on sexual harassment in the workplace and how a strung-out relationship can affect one of the parties involved. However, I don't feel like they were very memorable in the long run and I didn't anticipate finding out what happened in their lives.   Characters: 6/10
Theme: 
The theme of this show is to not rush through life and be authentic in your decision-making. Often, we feel like we must meet deadlines—get married by 30, be established in a career soon out of college, be independent, and have our own house or apartment. Because This Is My First Life challenges all these standards. Everyone should be allowed to move at their own pace and figure out the world on their terms. This is a coming of age story for our protagonist as she grows out of the boxes society has placed her in and grows into her true self. She recognizes that life isn't about checking boxes—it's about actually living! This was a poignant message that will resonate with so many.   Theme: 8/10 
OST:
The soundtrack is cute. The orchestral value is not as potent as other dramas but still has its beautiful moments. My favorite emotional songs off the record are "Marriage" by MoonMoon, "Loner" by Lee Kyeong Sik, "This Life" by Moon Sung Nam, and "Can't Go" by BEN. For happy, upbeat tunes, I enjoyed "Tomorrow" by Ryu Ji Hyun, "Shelter" by HEE JIN, and "Feel Like Falling in Love" by MeloMance.   
OST: 6/10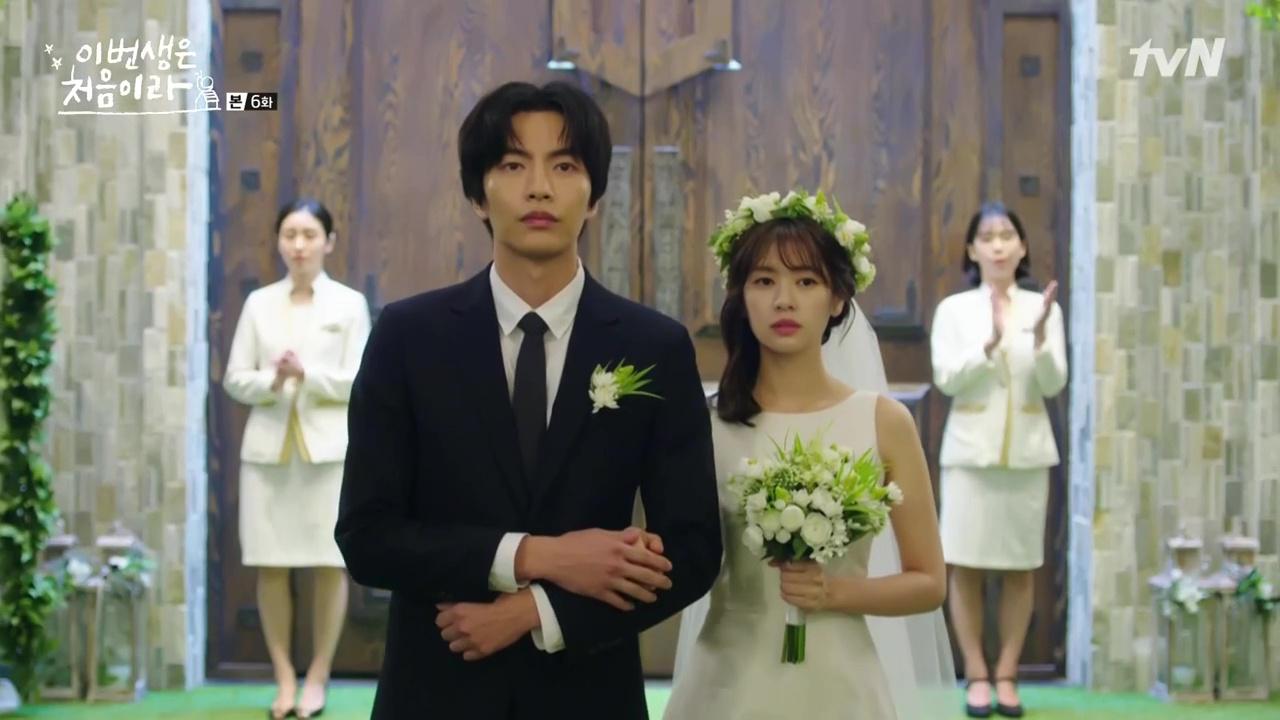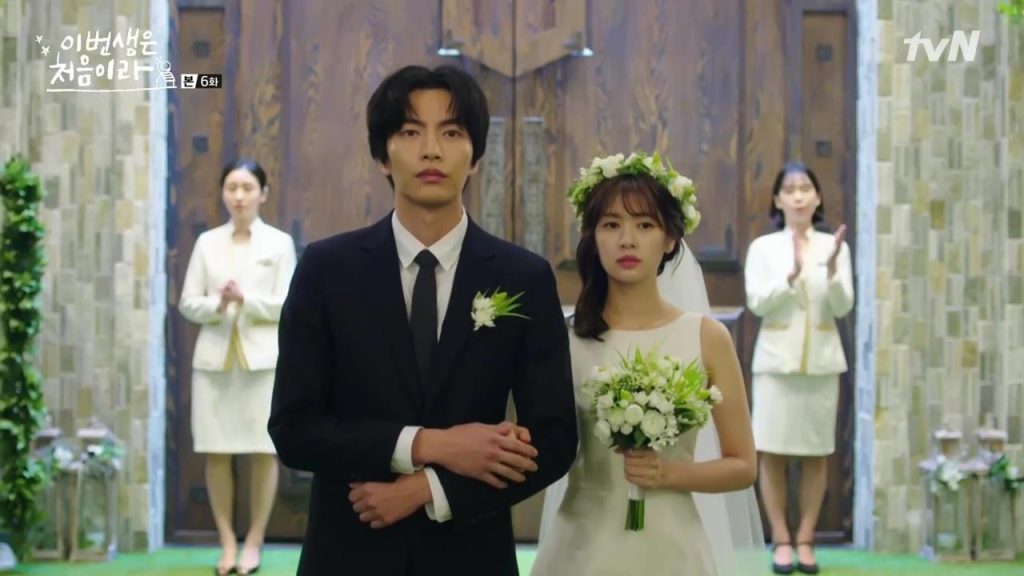 Final Score:
I loved the focus throughout the show on the fact that as humans, we stumble and fall. This is our first life, after all! The plot was fun, romance tender, and was relatable to many. This drama has my stamp of approval!    Final Score: 7/10
—-E. Boyd
Related Articles