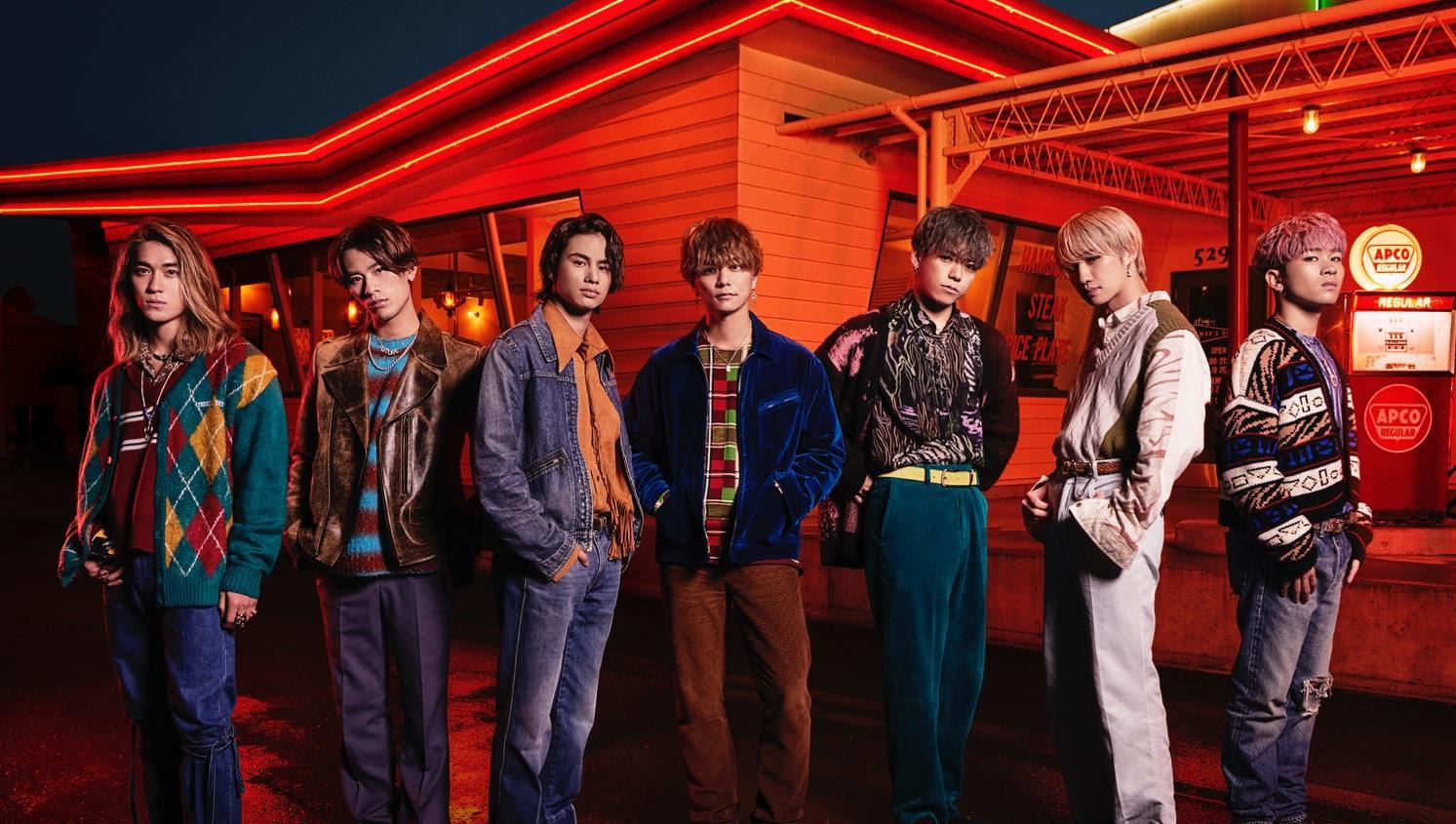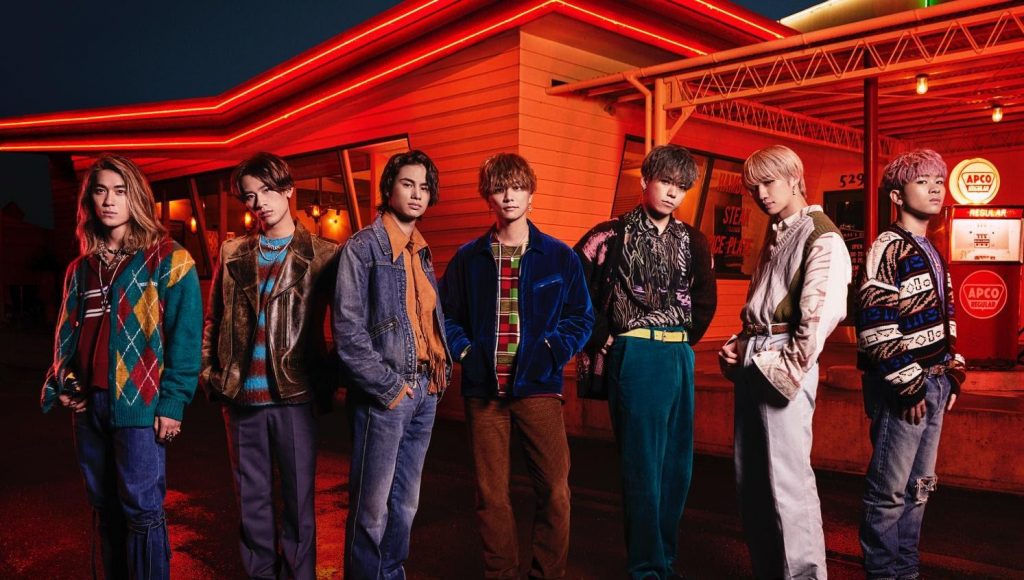 BALLISTIK BOYZ from EXILE TRIBE unveiled the video for their latest track 'Animal' on February 1, following a countdown to its premiere release on their YouTube channel. Today (February 3), they release the full version of the 'Animal' single, including bonus tracks. There's a lot to check out, so read on for more info!
The video and song show a sexier and more mature side to BALLISTIK BOYZ, while the lyrics express the members' feelings about the women they admire. In the video, these emotional lyrics are represented on-screen with rich scenes that were shot using film cameras. The video has already received comments from excited fans all around the world.
BALLISTIK BOYZ are a dance and vocal group who are aiming big. Since their April 2018 formation, they have set their eyes on one goal: Their ambition is to go on a global stadium tour.
BALLISTIK BOYZ are a global-standard boy group who are leading the next generation of stars with authentic music and impressive dance performances, touring extensively not only in Japan but also in Malaysia, Taiwan, Thailand, Indonesia and Vietnam on the road to world domination.
Produced by DJ and producer Cory Enemy, who has previously worked on music for Lady Gaga, Katy Perry and Carly Rae Jepsen, 'Animal' is an R&B song with a minimalist beat and multiple layers of rich vocals and rap from the seven BALLISTIK BOYZ members. The track's smooth backing groove stands in contrast to the group's emotional vocal performances and passionate lyrics. Listen out for playful production tricks and samples such as coins spinning on a desk.
While 'Animal' was already recently released as a digital track, the full version of the single is available from today as a digital and physical release, including bonus tracks 'Life Is Party', 'HIGHWAY' and 'WAY TO THE GLORY (BALLISTIK BOYZ ver.)', along with instrumental versions of three of the songs. A CD set including a bonus DVD featuring the 'Animal' video and footage of BALLISTIK BOYZ performing at a-nation online 2020 is also available.
And if you'd like a chance to get up close and personal with BALLISTIK BOYZ, now's your chance! A campaign is being held on social media for fans from overseas, and 30 lucky participants selected by lottery will be invited to join an exclusive online talk panel with the members. Details of the campaign can be found on the 'Animal' special website below.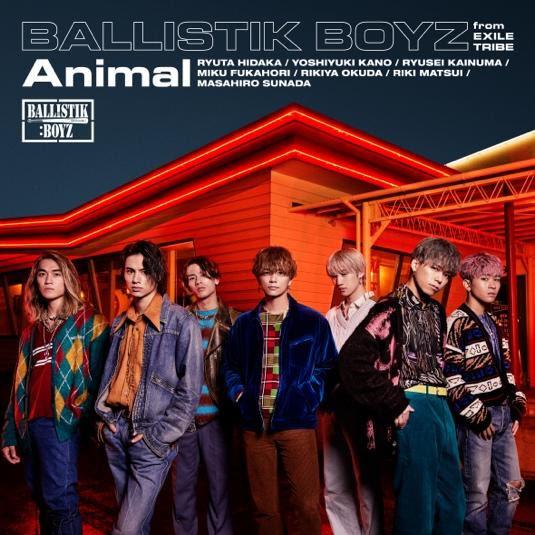 'Animal' download and streaming links:
https://avex.lnk.to/01Animal27
'Animal' music video (YouTube Premiere):
'Animal' special website:
https://page.buyee.jp/ballistik_boyz/  
Profile
BALLISTIK BOYZ's self-titled debut album was released on May 22, 2019, and took the No.1 spot on the Billboard Japan Top Album Sales chart, the Billboard Japan Hot Albums chart and Spotify's Viral chart, sweeping the rankings for both CD sales and digital streaming.
Three of the group's seven uniquely individual members – Miku Fukahori, Rikiya Okuda and Masahiro Sunada – spent three years living in New York so that they could become highly bilingual English speakers. As finalists in the VOCAL BATTLE AUDITION 5 (VBA5) competition held by music collective EXILE, Ryuta Hidaka and Yoshiyuki Kano are natural talents who sing with a deep sense of groove. Riki Matsui, a finalist in the VBA5 rap category, is fluent in Chinese, and was initially self-taught. Also a finalist in the VBA5 rap category, Ryusei Kainuma has a Brazilian mother and is a native Portuguese speaker with multicultural roots.
With their refreshingly authentic music and strong live performances, BALLISTIK BOYZ are a talented group with an ever-growing international audience. Exploding out of Japan with a global-standard level of quality, this Japanese group are finding new fans around the world.
BALLISTIK BOYZ links:
Official website: https://m.tribe-m.jp/Artist/index/195
YouTube: https://www.youtube.com/channel/UCOB1X12CH6XJpgzOXZ2jqMw
Twitter: https://twitter.com/ballistik_fext
Facebook: https://www.facebook.com/ballistik.boyz.official
Instagram: https://www.instagram.com/ballistik_fext
TikTok: https://www.tiktok.com/@ballistikboyz.official
—–
Images: https://www.dropbox.com/sh/jjc1ctaqehxo1nj/AABcjSC1QYq57R_vgu-kEJGwa?dl=0
Related Articles