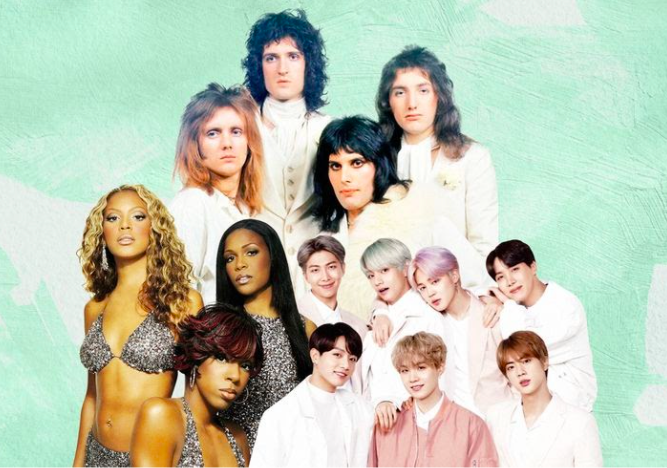 K-pop band BTS has been honored as "One of the 10 best pop bands of all time" by Esquire magazine. The American magazine has a proud history of 87 years in the publication industry.
Esquire stated, "BTS is arguably one of the vanguard acts to pioneer K-Pop's immeasurable worldwide success. With a fanbase that is aptly described as "ARMY," BTS's beloved septet has rapidly redefined boy bands, fandoms, and pop music itself. Their hits "Dynamite" and "Life Goes On" offer a blend of pop, hip-hop, disco, and R&B, with catchy melodies that are often laced with social commentary-based lyrics."
The other 9 acts that were selected by the magazine as the best pop bands of all time (the list has no particular order) were the Supremes, the Beatles, Fleetwood Mac, Queen, Sly and the Family Stone, the Beach Boys, ABBA, the Temptations and Destiny's Child. The listed groups, except for BTS, were all prominent during the 1960s~2000s era.
When the top list got released, Esquire commented on the website that "Pop is a genre as expansive as the term popular suggests, which is how you end up with a list that ranges from The Supremes to BTS."
BTS was the only Asian act to make the list.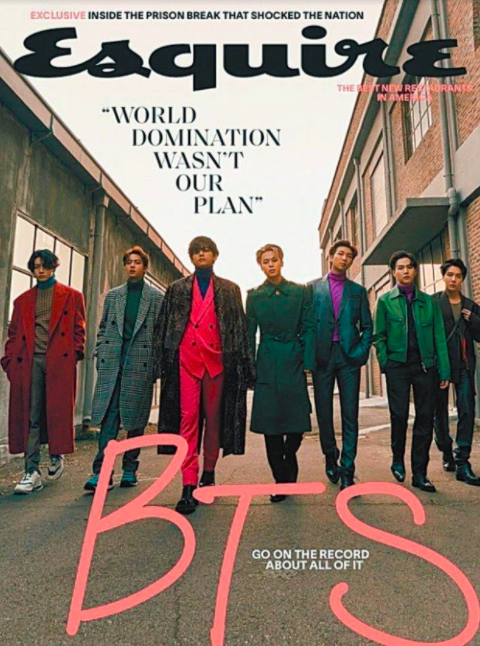 –J.Chung.
Related Articles