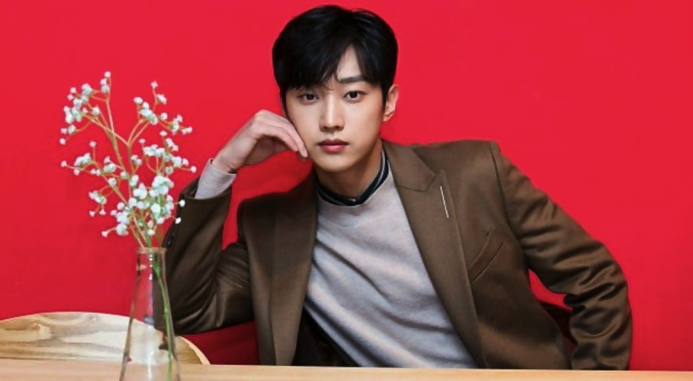 On June 20, 2019, B1A4's Jinyoung will report for his mandatory military service as a public service worker. In May, his agency, LINK8 Entertainment, initially denied he would be enlisting but later confirmed his upcoming service soon after when he received his service card.
"[Jinyoung] has received his draft notice from the Military Manpower Administration. He will be entering a recruit training center on June 20," a representative from LINK8 said.
After news broke about his service, Jinyoung left a message on B1A4's fan café:
Hello. This is Jinyoung.

It's really hot these days, right? Are you all healthy and well? You know I'm always looking at what you send me, right? Thank you for always supporting me.

I received my draft notice earlier today, and I'll be enlisting soon. I think you'll be very surprised and worried. Still, I want to tell my fans directly first. I've been so grateful for all the undeserved love you've given me. I wanted to show you better sides of myself before I enlist, but it's a shame that my health didn't allow it. Whenever I saw the words of my fans who were waiting for me to do a lot of things, I felt so sad and apologetic.

You know what I always say, right? Let's meet a lot for a long, long time. I'll be leaving your side for a little while, but let's be together for even longer than we have been until now.

Don't worry too much. I'm sorry for worrying you. Let's meet when we're even happier. Everyone, promise that you'll bravely eat a lot of delicious things and be well. I'll definitely do that as well. Let's be together for a long, long time while dreaming of even more things together.

I'll become someone who always shows better sides of myself. Let's meet again. Thank you!
Jinyoung's service as a public service worker is due to a torn labrum in his shoulder. He received Grade 4 in the Military Manpower Administration's physical examination which ruled him unfit for active duty. He will be the second B1A4 member to enlist. CNU enlisted January 22, 2019.
Since he wishes to enlist quietly, Jinyoung's reporting time and location have not been revealed.
While Jinyoung is still considered a B1A4 member, he and Baro left B1A4's label, WM Entertainment, June 30, 2018. However, while they are not performing with the group now as they are now signed with different agencies, Jinyoung and Baro along with WM Entertainment have not ruled out full-group promotions in the future.
Good luck to Jinyoung as he quickly approaches his enlistment date!
—-Olivia Murray
Related Articles