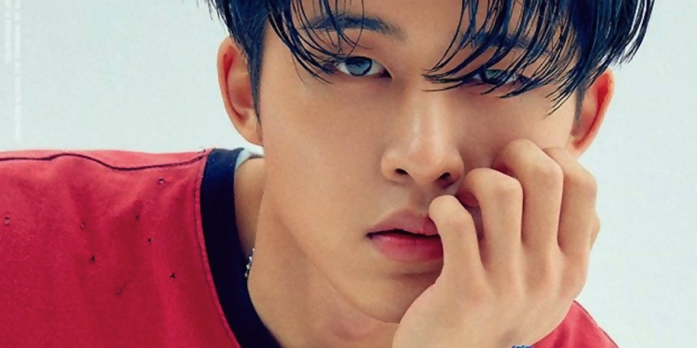 On June 12, 2019, Dispatch reported that iKON's leader, B.I, allegedly attempted to purchase drugs back in 2016. The report showed text messages and information that purportedly show B.I. tried to purchase LSD and that the police didn't investigate the matter.
The Dispatch report showed the texts between B.I. and "A" (later revealed to be former-trainee Han Seo Hee) discussing marijuana usage and the purchase of LSD.
B.I: I want to use that [LSD] forever. Is it strong?

A: L (LSD) is a top-grade drug in Korea.

B.I: No, not that, haha. The strength of the drug.

A: I'm saying the drug itself is strong too.

B.I: Can I get as many as I want?

A: Yeah.

B.I: Should I get three? I have to save money. Can't I get a discount if you buy it?

A: No, but once you try L, weed will seem like a joke to you. That's how you get to cocaine. Then you'll really get in trouble.

B.I: Haha, I won't. I'm doing it because I want to be become a genius.

A: You'll end up like OOO, haha.

B.I: I'm going to stick to one my whole life. To be honest, I XXXXing want to use it everyday, but XXXX, it's expensive.

B.I: But when you take L does it do that? Seeing things like graphics and seeing illusions and everything?

***

B.I: Should I just buy in bulk? Haha, should I buy like 10?

A: Is it because you're too lazy to buy it again?

B.I: Yeah, haha. That too, and also I just want to possess [LSD] worth about 1 million won (approximately $850).

A: You're possessive about strange things.

B.I: XXXX. I'm debating if I should buy 10 or 1 million won's worth.

A: 1 million won's worth is only six. 10 would be 150 million won (approximately $1,270).

B.I: That's expensive. Haha. No discounts for bulk purchases?

A: I'll try asking. That's why I'm telling you to buy a little bit because it's your first time.

B.I: Haha, hey, that's not me. I have to go all out from the beginning. That's how men should be.

B.I: But try asking if I can get a discount for buying in bulk..

A: I'll try asking.

***

A: Hey, don't talk about drugs with anyone else.

B.I: Haha, I'm asking you since I've taken some with you.

A: If you keep doing that, I'll be the one to get hit by Yang [Hyun Suk]. Be careful.

B.I: Can you get it immediately?

A: But you really have to watch your mouth.

B.I: For [LSD], I won't get caught if I just watch my mouth. You have to do a spine examination [to detect LSD].

A: You think they won't look at your phone? They look at all of your KakaoTalk messages.

B.I: Yeah, I know. I'm in XXXXing danger right now. Delete this for now.

A: Lol.

B.I: I'm a coward so delete it, XXXX. I'm in Macau.

B.I: I'm flying to Korea on Saturday, and I'll have to buy some from you.
According to Soompi, Dispatch also obtained testimony from drug dealer "C" who  revealed B.I and Han were clients, leading to Han's arrest. Upon Han's arrest, the KakaoTalk messages between her and B.I were revealed which lead to a police investigation. Initially, Han revealed she delivered drugs to B.I in front of iKON's dorm in August 2016, but she later changed her testimony to state she did not deliver drugs to him.
Dispatch later revealed that Yang Hyun-Suk, YG Entertainment's founder, may have threatened Han to get her to change her story.
Initially, YG Entertainment denied the Dispatch report accusing B.I of drug use.
YG strictly manages its artists for drug use. B.I has nothing to do with the alleged 2016 drug case. Every two months, YG purchases a drug diagnostic kit from the US and performs drug tests on all artists. All members of iKON including B.I submitted to the urine test ahead all of their activities. Not one member tested positive for drug use.
After news broke regarding the allegations against B.I, the idol posted on Instagram that he has decided to leave iKON. In the message, he seemingly admits that he did think about purchasing drugs in the past. 
This is Kim Han Bin.

First, I would like to sincerely apologize for stirring up trouble due to my tremendously inappropriate actions.

It is true that I wanted to rely on something that I shouldn't have had any interest in due to going through a hard and painful time. However, I was too scared and fearful to do it.

Even so, I am so ashamed and apologetic to fans who were greatly disappointed and hurt because of my wrong words and actions.

I intend to humbly self-reflect on my mistake and leave the team.

Once again, I bow my head down and sincerely apologize to fans and the members. I apologize.
View this post on Instagram
YG Entertainment then confirmed B.I's departure through a statement.
This is YG Entertainment.

We bow our heads and apologize for disappointing everyone with our artist Kim Han Bin's problem.

Kim Han Bin is feeling heavy responsibility due to the impact of this matter. Taking the matter seriously, he has decided to leave the team and terminate his exclusive contract.

YG has become keenly aware of our responsibility for managing our agency artists.

Once again, we sincerely apologize for causing concern.
Following the announcement, iKONICs (iKON's fanbase) petitioned to have B.I stay with iKON. Some fans took to social media to share how they feel about the situation and state that YG needed to take better care of their artists. However, the overwhelming response is that B.I learns from the incident and that he will bounce back after a period of reflection.
On June 14, 2019, police announced they will be investigating B.I's alleged drug use. Similarly, they announced they will also investigate Yang Hyun-Suk for connections to the police.
"We've formed an exclusive team to investigate suspicions raised from B.I's attempt to purchase and allegedly use drugs. It will include 16 members from the drug investigation unit and the legal support team," director Na Won Oh of the Gyeonggi Southern Provincial Police Station said.
The police also announced Han Seo Hee will also be questioned.
Director Na said, "We believe Han Seo Hee will do her best to cooperate with the investigation as she's shown her determination as the informant. If the situation changes and we need to investigate more people, more people will be added to the team. We'll do our best to resolve all the suspicions." As for YG's alleged ties to police. When looking at the investigation report and the informant's testimony, we're unable to determine if the truth was hidden. We regret that B.I wasn't called in for questioning and investigated thoroughly. We'll carry out the investigation with the possibility of the suspicions regarding B.I's drug purchase and use, the possible destruction of evidence, and the willful refusal of duty by the police officer who was in charge."
More news is expected to break with the investigation. Stay tuned for updates!
—-Olivia Murray
Related Articles