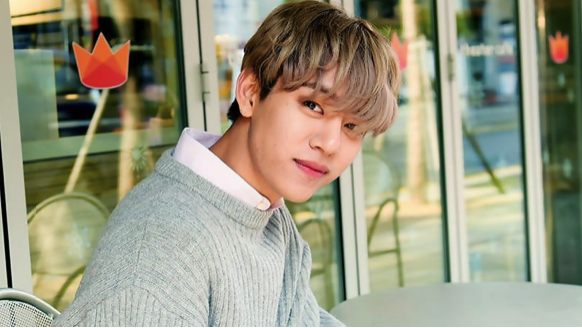 After signing with STX Lion Heart back in June 2019, B.A.P's Jung Daehyun will be making his second solo comeback this year, his first with his new agency.
"My staff and I have been staying up many nights to prepare for this album. All the hard work can be seen through the quality of the album," Daehyun said during a recent V-Live.
According to the agency, Daehyun will be introducing a new style via the mini-album's release. The album and promotion period won't just feature Daehyun's vocal abilities: He is expected to also show off some rap and dance abilities.
On September 27, the teaser schedule and album name dropped. Beginning September 30, teaser images for AIGHT will drop, followed by the album's track listing, highlight medley, and teaser videos. The album will be release October 11, 2019.
Prior to the album announcement, on September 6, Daehyun announced the name of his solo fandom during a V-Live special. Between the choices of "Daily" and "IY," Daehyun selected "IY" for his fan club name.
"'IY' means 'you, who are so precious and special that you are irreplaceable.' 'You' can stand for either Daehyun or the fans," Daehyun explained during the V-Live.
Daehyun expounded on the name further by explaining the name is a homophone of "ai" (the Japanese and Chinese word for "love") and "아이" (ai), which means "child." He also explained that as he continues to grow as an artist, the BABY fandom (B.A.P's fandom name) will also be growing into children; he also addressed that he will still use the BABY fandom name.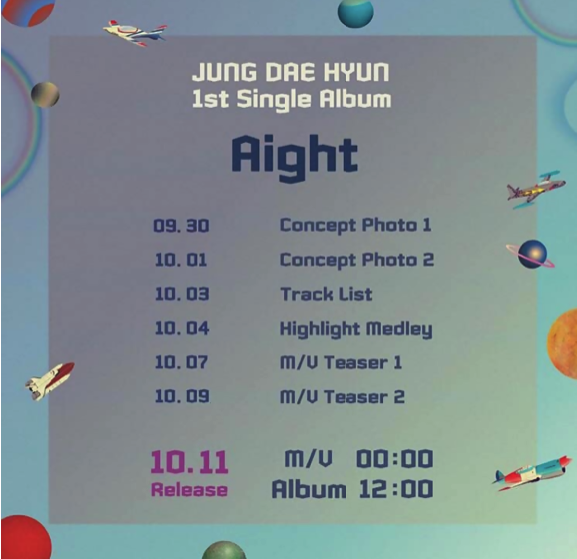 "The word 'BABY' is forever," Daehyun said. "I think of 'IY' as a name that arose from within BABY, and BABY will always be a part of me. That's what I think. I'm always going to use 'BABY' as well as 'IY.'"
Are you excited for Daehyun's comeback?
—-Olivia Murray
Related Articles