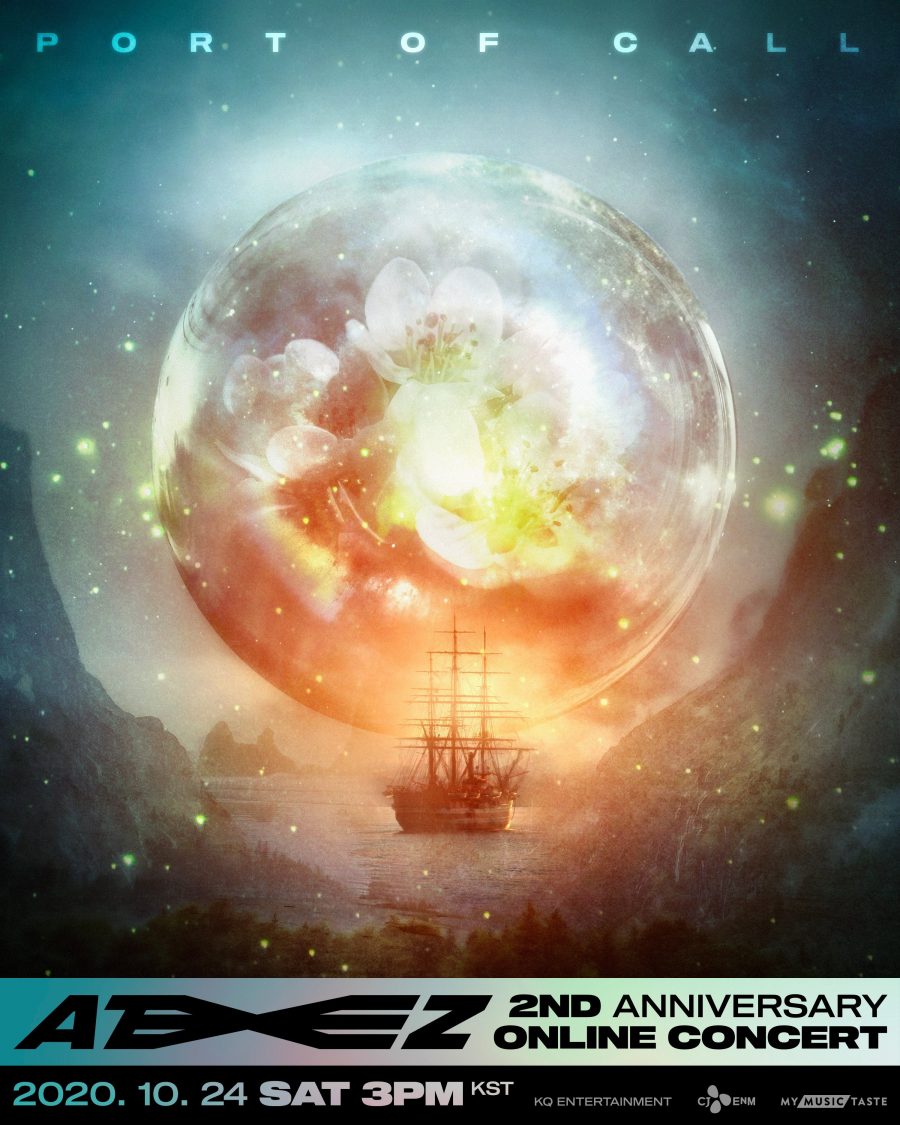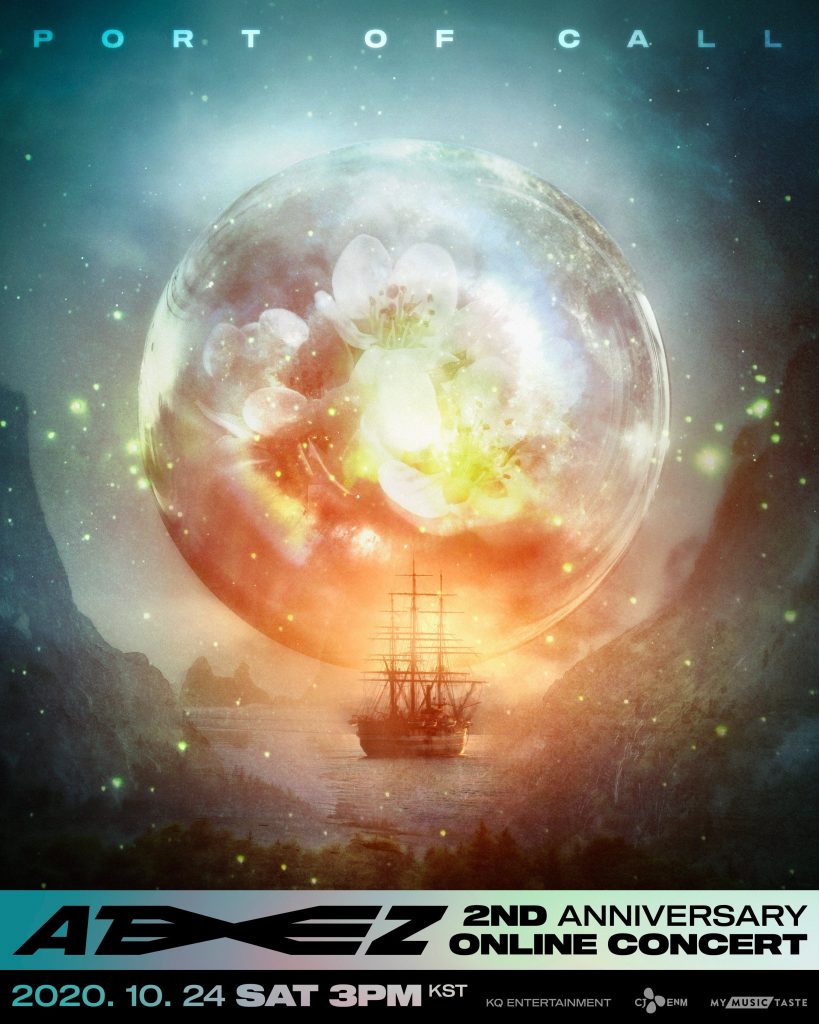 After successfully captivating audiences all over the world, and faithful to their will of always staying connected to their fans, ATEEZ will be holding their second anniversary concert; ATEEZ 2ND ANNIVERSARY ONLINE CONCERT: Port of Call on October 24 starting 15:00 KST.
This show comes to celebrate ATEEZ' successful 2 years since debut, in today's reality of restricted travels and social distancing. This unique online show will allow global fans of the Seoul-based group to experience their music and energetic performances from the comfort of their homes.
ATEEZ' online show was made possible by a technology forward platform, MyMusicTaste, that not only allows fans to request physical concerts of their favorite artists in their cities, but also provides the newly added feature of online streaming, which allows artists and fans to stay connected in the pandemic age.
Debuting on October 24 2018, ATEEZ kept themselves busy and continually challenged their creative impulse by releasing over 5 mini albums and 1 full album in a span of two years.
After wrapping up their epic Treasure saga early this year, ATEEZ shook the world with the first album of the new era ​ATEEZ ZERO: FEVER Part.1​ on July 29. The album confirmed the group's musical and visual superiority by breaking its precedents records of physical album sales, and its lead song "INCEPTION" entering the top 10 of multiple local and international music charts.
ATEEZ global power was proven as early as 6 month into their debut, after they sold out their first worl​d tour "​THE EXPEDITION TOUR​" in a matter of minutes. The performances powerhouse then upgraded from a thousand capacity theater shows to arena shows for their now postponed world tour ​ATEEZ World Tour The Fellowship: Map The Treasure
The band's well-crafted performances and producing skills received worldwide attention, both from the fans and the media by being featured on​ Billboard​,​ MTV​,​ The Grammy​,​ DAZED​, and many more outlets around the world.
ATEEZ current line up consists of Hongjoong, Seonghwa, Yunho, Yeosang, San, Mingi, Wooyoung, and Jongho.
Early bird tickets sale for ATEEZ 2ND ANNIVERSARY ONLINE CONCERT: Port of Call started on September 29 15:00 KST, on MyMusicTaste.com, ​YES24 Ticket​ and SKIYAKI. Fans will then enjoy the concert exclusively via MyMusicTaste.com.
Further information regarding ticketing and the show itself can be found throughhttps://mmt.fans/iz79​​or through other social media channels of MyMusicTaste.
About KQ Entertainment :
KQ entertainment is a global music content company with artists of a wide range of musical genres. The company flexibly responds to the rapidly changing domestic and overseas markets. Based on a label-specific operating system that takes into account the characteristics of musicians, KQ Entertainment continues to discover and support high-potential labels and talented musicians, thereby enabling idol groups and artists to coexist and positively influence each other.
About MyMusicTaste:
MyMusicTaste is a fan initiated live event making service that brings fans, artists and promoters from all over the world together in one place to create a valuable and meaningful concert experience for everyone involved. MyMusicTaste puts the power in the fans' hands, allowing fans to request their favorite artist's concert in their city. With the mission to connect and amplify the voices of fans all over the world, MyMusicTaste successfully promoted concerts of artists such as EXO, GOT7, MONSTA X, The xx, Machine Gun Kelly, and more in over 57 different cities. With the simple idea–empowering fans to bring their favorite artist's concert in the city of their choice based on fandom and–MyMusicTaste is challenging the $27 billion concert market through cutting-edge technology and sophisticated, user-friendly service. Currently, www.mymusictaste.com supports more than 30 countries and offers 15different languages.
About CJ E&M (Division of CJ ENM)
CJ E&M is one of Korea's largest entertainment and media contents companies. It is also known as Asia's No.1content and media company and the leader of cultural trends. Along with encompassing diverse platforms like TV and films, it is also Korea's largest producer, investor, and distributor of music. It has also produced and promoted hundreds of concerts a year. As a global media group, CJ E&M has established itself as a key player in promoting Asian pop culture across the world.
Related Articles