TOP Asian-American NBA Player
Jeremy Lin is an American professional basketball player, he currently plays with the NBA's Charlotte Hornets. The fact that he's Asian American, makes him one of the few in NBA history, and also the first American with Chinese/Taiwanese offspring playing in the league. Lin is known for his Christianity due to expressing it in public. Jeremy became famous after a winning turnaround in 2012, with the New York Knicks, which generated his global nickname, "Linsanity". Even though he wasn't offered any athletic scholarships and not being drafted out of college, Harvard University, Lin managed to sign a contract deal with Golden State Warriors, from his hometown, back in 2010. Jeremy is a capable passer but, whenever he attacks to the basket and excels, at the pick-and-roll, he is described as a "strong, fast-paced offensive player". From his early career until now, Lin managed to improve his outside shooting, becoming a threat from 3 point range. His ability to reach the free-throw line, makes him a difficult player to defend. However, even though his skills are good, he is also criticized for his constant turnovers and his mediocre defense.
CAREER:
2010–2011: Golden State Warriors
2010–2011: Reno Bighorns (D-League)
2011: Dongguan Leopards (China)
2011–2012: New York Knicks
2012: Erie BayHawks (D-League)
2012–2014: Houston Rockets
2014–2015: Los Angeles Lakers
2015–present: Charlotte Hornets
ENDORSEMENTS:
Volvo
Nike (2010–2014)
Steiner Sports
Adidas (2014-)
TOP 5 ASIAN BASKETBALL PLAYERS, IN THE U.S.
5 – Raymond Townsend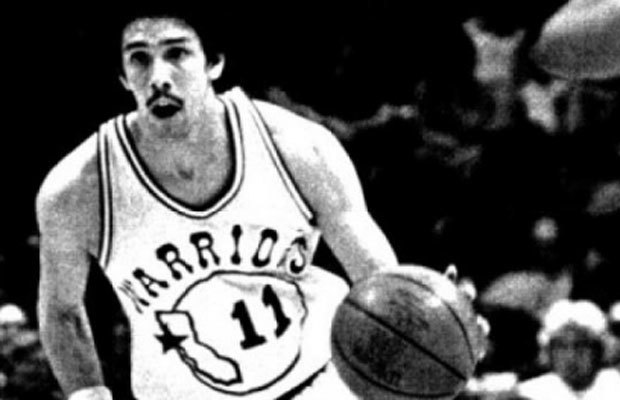 A Filipino-American basketball player, who played for the Warriors, from 1978 to 1980, and for the Pacers, from 1981-1982. Raymond was the first and only Filipino descent player in the NBA. Born in San Jose, California, Raymond was a member of John Wooden's 1975 title-winning UCLA Bruins. He stayed close to his home until he was drafted by the Warriors. After his Warriors' era, he became an assistant coach for the Kansas men's basketball program. Townsend was also a staff member for the team's 2008 National Championship.
4 – Yao Ming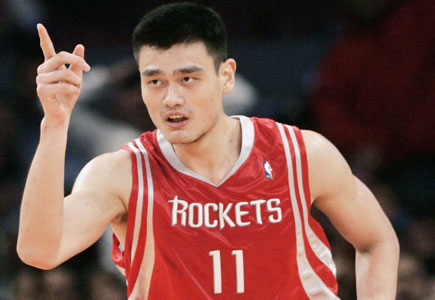 A Chinese basketball player, who played for the Rockets, from 2002 to 2011. Yao Ming, 7'6″ tall, is the third-tallest player in the NBA, and the fourth tallest Chinese man ever. His legacy will remain to all Asian basketball players since China has more NBA fans than the whole USA. His impact in both the Far East and NBA is undeniable. Yao is considered the best center of the mid-2000s. Despite only playing 75 games in his remaining five seasons, he was a fully healthy player in his first three years. Yao Ming will be remembered as a dominant center and the tipping point for the NBA's massive global expansion. Out of five, he is one of the most important NBA players post-Jordan era.
3 – Wataru Misaka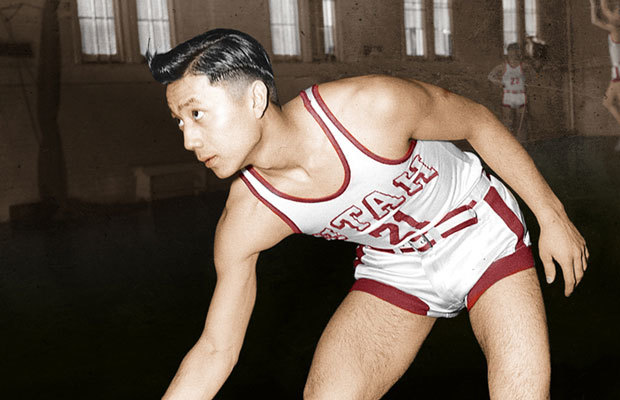 A Japanese-American basketball player, who played for the Knicks. Wataru stopped the racial barrier in basketball, becoming the first non-Caucasian playing in the NBA. During World War II, he was discriminated against for his ethnicity while being a staff sergeant. When he was discharged, he ended his college era at the University of Utah, being selected after by the Knicks, in 1947. After playing for one year, Misaka was cut after scoring, in three games, seven points. Until this day, we never knew why he was dismissed, but speculations inform that may be it was due to his race. However, Misaka thinks it's because he wasn't as physical as the other players on the team. After his debut, the first black players started being drafted and signed to play in the NBA. It took 40 years for another Asian to play in the NBA, again.
2 – Rex Walters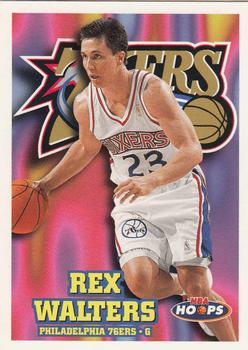 A Japanese-American basketball player, who was active between 1993 to 2000. He played for the teams Nets, 76ers and Heat. Even though his mother was Japanese, Rex Walters grew up in San Jose, California, within the Asian community. His friends used to joke with him about his "wide eyes", an opposite to Asians, which made him not look like his heritage at all. Rex was the first Asian-American to play in the Final Four, being rewarded after with the 1993 NBA Draft. Before moving to college, his 36 percent three-point shooter career helped Rex to carve out seven NBA seasons. Despite having Japanese ethnicity, Walters never received racial abuse, due to not looking Asian. However, in an interview, he claimed that there was a lot of pressure for him about whether or not he was "really making it for the Japanese community". But Walters knows his true identity, stating, "I am a Japanese-American. I take great pride in that."
1 – Wang Zhizhi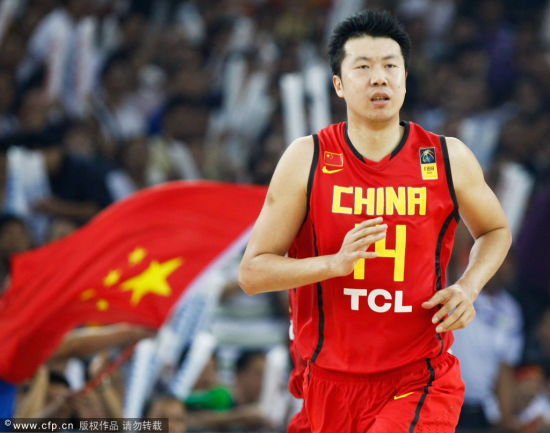 A Chinese basketball player, who was active from 2001 to 2005. He used to play on the teams: Mavericks, Clippers and Heat. Wang Zhizhi was the first Chinese player to be drafted in the NBA. Even though, his play was unremarkable, his diplomatic moves were as puzzling as they were controversial, during his career in the NBA. Wang was picked by the Mavericks in the 1999 NBA Draft, after he received his Chinese citizenship papers. In a game against the Hawks, he scored six point in just eight minutes, this was his NBA debut. When his contract was over, Zhizhi didn't want to go back to his homeland, so he fired his agent and moved to LA. Neither Mavericks or the Chinese officials knew about this, when they discovered where he was, they sent two military men to try to persuade him into changing his mind. Zhizhi refused and signed a contract with the Clippers. He stayed in the U.S. until his career was over. Later, he ended up making up with the Chinese authorities and went back competing with his national team.
Related Articles