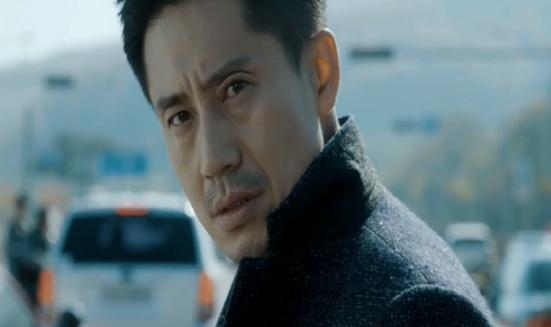 Korean actor Shin Ha-kyun was born on May 30, 1974 and raised in Seoul, Korea. His best-known films include Joint Security Area (2000), Sympathy for Mr. Vengeance (2002), Save the Green Planet! (2003), and TV drama series Brain (2011). Shin studied at Seoul Institute of the Arts and worked as a theater actor since 1993. In 1998, he was cast in director Jang Jin's first ever movie The Happenings and has since appeared in almost all the director's productions.
In 2002, that Shin got his breakthrough with the film Joint Security Area (based on a novel DMZ by Park Sang-yeon) directed by Park Chan-wook; where the actor was praised for portraying a North Korean soldier. He then featured in a comedy action film, Guns & Talks, which was also directed by Jang Jin, and released in October of 2001. The film about a group of four idiotic assassins became commercially successful in the Korean box office, thanks to its great casting and refreshing scenario.
In the same year, Shin starred in the action thriller Sympathy for Mr. Vengeance, directed and co-written by Park Chan-wook. He portrayed a man with hearing disability who goes to the extreme to find an organ donor for his sister. Since the film was received well by the critics and the public, also winning several awards. In 2010, Warner Bros. acquired the right for a remake.
In 2003, Save the Green Planet! was released; which was a film that showcased elements of various genres, including comedy, science fiction and thriller. Shin was again credited for his performance as a mentally challenged man who believed that aliens are scheming to invade earth.
In 2004, Shin starred in a tear-jerking film My Brother with actor Won Bin, whom he had previously worked with in Guns & Talks; this film received good reviews and became a commercial success. Shin went on to appear in more movies. In fact, Shin was cast in one or more productions every year since his film debut in 1998, which would indicate that he is a high in demand actor.
In 2010, he returned in the small screen for the second time – since Good Person back in 2003 – to star in the mystery TV series Golden House, which aired on tvN.
Although, Shin is mostly known to the public as a film actor; he has also featured in seven TV series so far, including, All about Romance, Mr. Back, Pied Piper and Less than Evil. Shin's most acknowledged TV performance was probably when he played a neurosurgeon in the medical TV drama Brain, which won him the Grand Prize at the KBS Drama Awards at the end of 2011.
In 2015, he starred his first period film with Empire of Lust (The Age of Innocence) playing Kim Min-jae, who was a distinguished admiral of Joseon empire. The following year, Shin starred in the crime TV series Piped Piper, as a genius lead negotiator of the police unit, followed by the comedy film Detour, and the black comedy, thriller Room No.7.
In 2018, Shin starred in the romantic comedy film What a Man Wants, alongside Lee Sung-min and Song Ji-hyo. The same year, Shin returned to the small screen to star in the mystery crime series in Less than Evil, the Korean adaptation of BBC's crime drama Luther. The most recent film that Shin has starred in, is a comedy film Inseparable Bros, which is set to be released in May of 2019.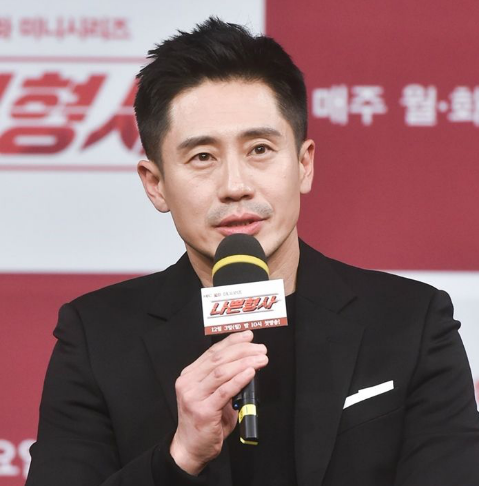 Random Facts about Shin Ha-kyun:
*According to Shin, he never planned or imagined that he could become an actor, but has expressed that he has always enjoyed being at the theatre.
*He acted for the first time during his audition for his college entrance exam.
*Shin used to be a heavy smoker but decided to go cold turkey since 2005, due to health issues.
*Shin was cast in several successful movies but thus far, he has only received 6 awards.
*Shin featured in a MacDonald's commercial many years ago.
*Shin is a cat person and has about 7 cats in total, including feral cats.
*K-pop Girl group Brave Girls' former member Eun-young, is Shin's niece.
*Shin is featured in four music videos.
*Shin has always been modest about his acting, by making frequent remarks that he has never thought himself as "a good actor," although he's acting ability has been highly commended by both critics and his audience.
*Please note that we did not include Shin Ha-kyun's entire filmography.
J. Chung.
Related Articles