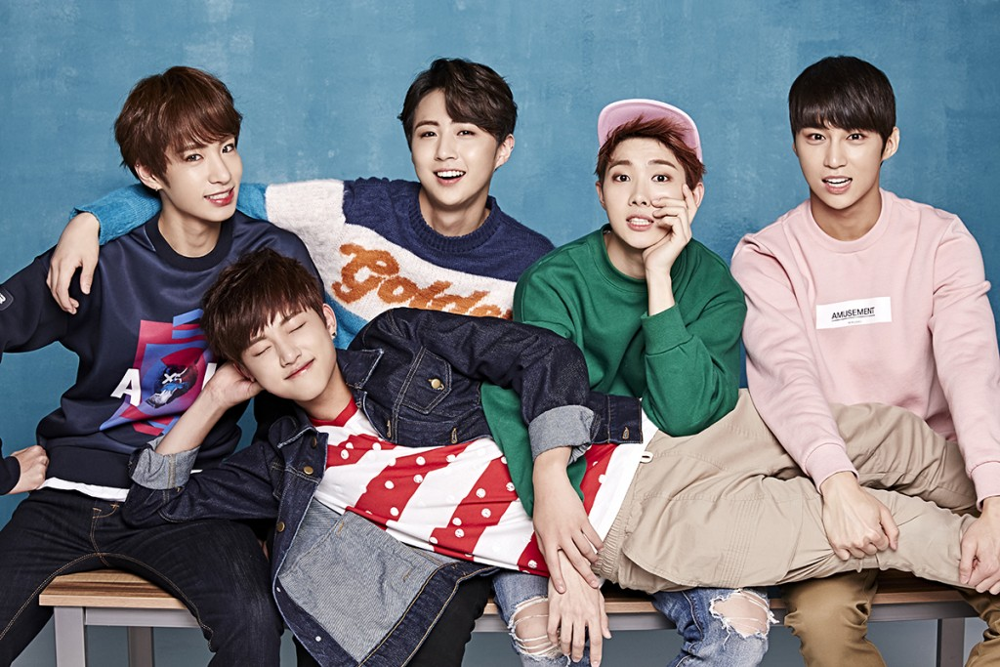 K-Pop group A-JAX announced their official disbandment March 31, 2019. Their agency, DSP Media, confirmed the news by stating the group members' contracts have ended.
In a statement, DSP said:
Hello, this is DSP Media. We would like to deliver news related to A-Jax.

We would like to announce that the contracts for the 5 members of A-Jax have expired today, March 31.

In the future, the A-Jax members will carry out their entertainment activities individually, and we ask that you continue to support the members in the future endeavors.

Thank You.
Upon disbandment, A-JAX consisted of members Hyeongkon, Yunyoung, Seungjin, Seungyeop, and newest member Junghee who joined the group in 2016. When A-JAX debuted, Hyeongkon, Yunyoung, Seungjin, and Seungyeop were joined by Sungmin, Jaehyung, and Jihu.
During their seven years together, A-JAX released three extended plays, seven Korean singles, three Japanese singles, and two collaboration tracks. While they did not score any music show wins or the popularity DSP Media hoped for, their three extended plays performed well on Gaon Music Charts, with each peaking within the top ten.
Prior to their debut, A-JAX were known as DSP Boyz. In April 2012, DSP teased their debut through teasers and MBC's Making the Star. Each of the members were announced one-by-one. Then, DSP announced the name of the group and had A-JAX slated as KARA's opening act for the Karasia Tour.
In June 2012, A-JAX made their official debut with "One 4 U." The debut video had over $42,000 USD in special effects. They debuted simultaneously in Korea and Japan and were expected to follow in SS501's footsteps.
"A-Jax will be the first Korean idol group to debut within Korea and Japan simultaneously, and will follow in the footsteps of the group SS501. A-Jax has signed under the equivalent conditions that other Korean male idol groups, who have already established their popularity, have been given, making it an unprecedented event. Thus, they are receiving much attention from Japanese music industry insiders," DSP Media said at the time of A-JAX's debut.
In 2015, Jaehyung enlisted for his mandatory military service. In 2016, Sungmin, Jaehyung, and Jihu left the group. While Sungmin and Jihu stayed with DSP Media, Jaehyung's contract was terminated. Junghee was later added to the roster. Since then, the group mainly promoted in Japan. In 2017, Junghee and Seungjin appeared on the KBS' The Unit,  but they were eliminated within the first half of the competition.
Prior to their official disbandment, A-JAX performed as five for the final time in Japan January 28, 2019.
—-Olivia Murray
Related Articles